Keeping your home properly heated and cooled in Carefree, AZ, requires expert AC maintenance, repairs, and other HVAC services. Our experienced heating and air conditioning technicians at 1st Choice Mechanical LLC can work on any HVAC in Carefree, AZ, and help keep your home comfortable year-round.
When your air conditioning unit goes down, it won't take long for the Arizona heat to invade your home. Fortunately, our team at 1st Choice Mechanical LLC provides fast, reliable air conditioning repair at affordable rates. We can service all brands, models, and sizes of air conditioning, and each of our techs has the training and tools to get your AC  system working again in record time.
Some of the most common air conditioning problems we handle include the following:
A Non-Working Air Conditioner
When your air conditioner stops working, the problem could be anything from a clogged air filter to a significant electrical issue. We can diagnose the issue and provide an effective solution.
If your air conditioner blows warm or hot air, your HVAC unit may have a refrigerant leak or a problem with your air compressors. 
Smelling or hearing anything unusual from your air conditioner can indicate everything from mechanical failure to air duct problems.
Many property owners think they can fix air conditioner problems themselves. However, they may cause further damage to their HVAC system or sustain injuries, especially if the air conditioner has an electrical issue. Rely on our experts at 1st Choice Mechanical LLC to keep you, your home, and your HVAC unit safe during AC repairs.
Simply fill out the form below and a member of our team will respond to you as soon as possible.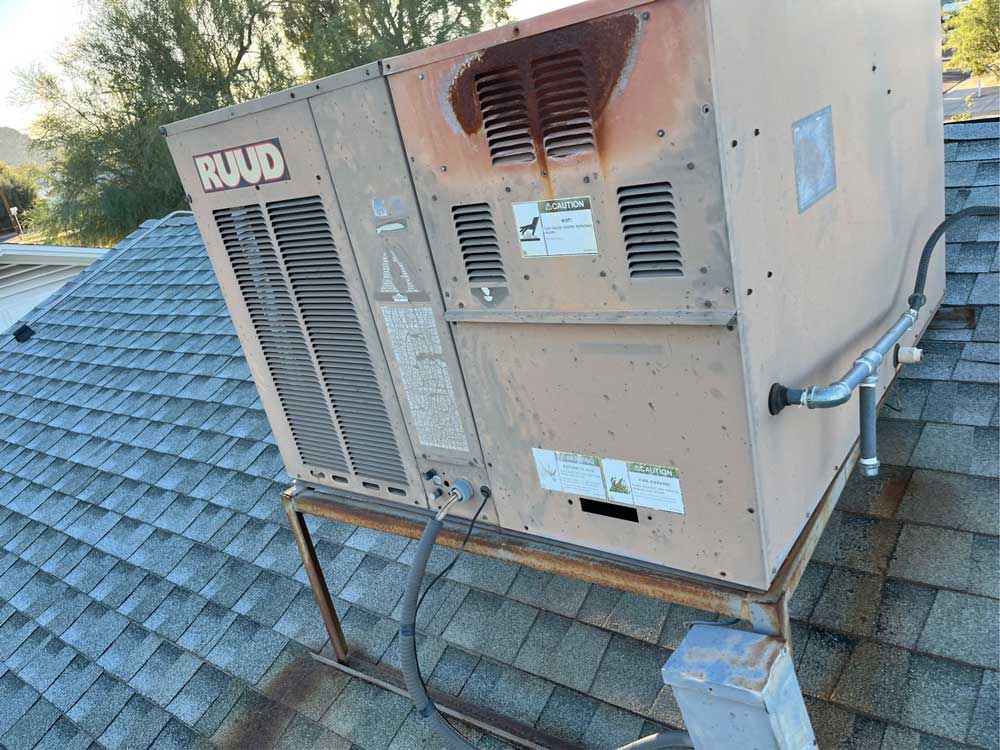 AC Installation in Carefree
Installing a new air conditioner takes time, patience, and know-how gained after years of experience and training. When you work with the AC installers at 1st Choice Mechanical LLC, you'll have help from a professional team of HVAC technicians with over 20 years in the HVAC industry.
Whether you're installing an HVAC unit in a new building or need to replace your old air conditioner, our team can help. Our technicians can help you choose the best AC unit for your home, giving you a chance to upgrade and enjoy the benefits of modern cooling systems.
Some signs that it's time to upgrade your AC include:
If you keep having to call for repairs on your air conditioner, it may need replacement. Ask yourself, "Should I pay for these constant HVAC repairs or replace my air conditioner now?" Don't let your repair costs outstrip the price of a new AC unit.
Failing air conditioners have to work harder to keep interior air cool, making them run for longer periods of time. If your utility bill keeps growing for no explainable reason, you may need a new air conditioner.
As an air conditioner dies, it has a harder time filtering out humidity and keeping your entire home cool. Fluctuating temperatures or excess moisture in the air indicate the need for a new air conditioner.
AC Maintenance in Carefree
Air conditioners require regular maintenance to function at their fullest capacities. With the maintenance services from our team at 1st Choice Mechanical LLC, you can rely on your air conditioner to keep you cool throughout the summer. Our maintenance technicians check your HVAC unit's electrical, mechanical, and chemical components to ensure the most efficient air conditioning system possible.
Neglected air conditioners experience frequent breakdowns that require costly repair bills and part or component replacements. When you keep your AC unit in good condition with regular maintenance check-ups, you can avoid these expensive and uncomfortable downtimes. Routine maintenance also ensures your system runs more efficiently, saving you money on energy bills and keeping your unit stress-free.
Our professionals provide comprehensive maintenance for air conditioner units of all models and sizes, ensuring the most effective cooling possible. Our maintenance technicians at 1st Choice Mechanical LLC perform many tasks as part of our routine maintenance, including:
Communication tests between thermostat or Bluetooth controls and your AC

Lubrication application to any and all moving parts

Electrical wiring inspection and tune-ups

Thermostat inspection and recalibration

Refrigerant level checks and recharges

Vent and air filter checks and cleanings
Every system requires slight changes in our maintenance routine. Our technicians know how to recognize what an air conditioner needs and ensure your system receives the best maintenance possible.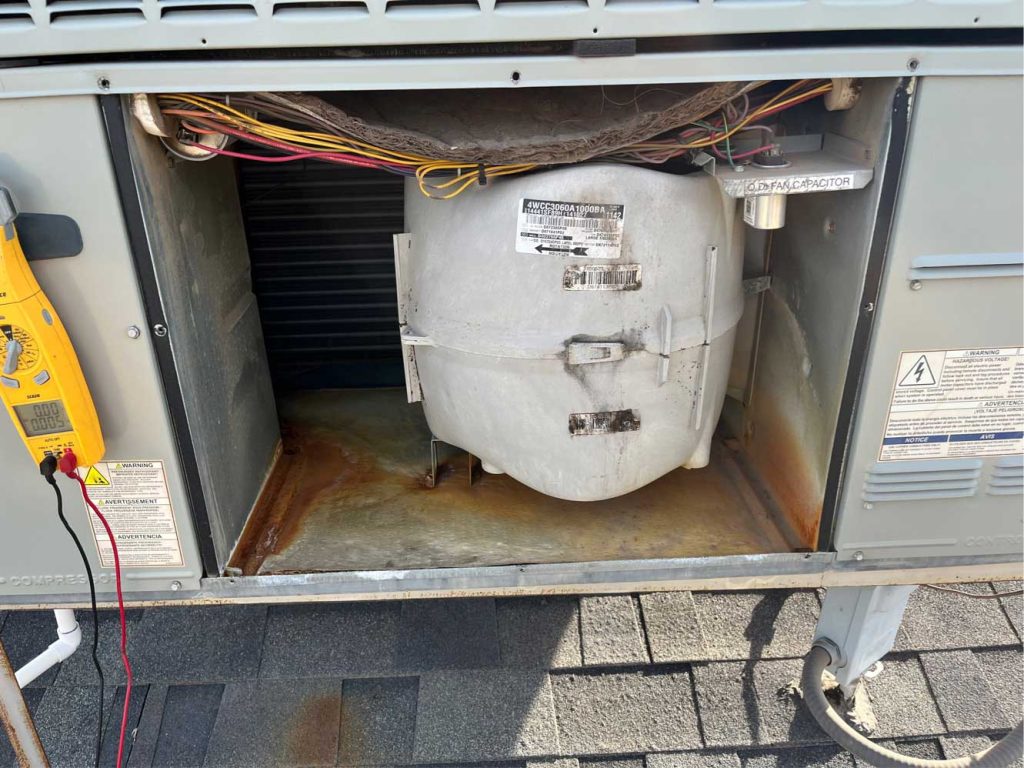 Heat Pump Repair in Carefree
Heat pumps provide your home with hot or cool air, depending on the setting. Since these systems work year-round, the chances of broken parts or malfunctioning components increase. When you need help with your HVAC in Carefree, AZ, you can rely on our team of licensed technicians.
Common signs that you need heat pump repair include:
Heat pumps should provide even, consistent heating in every room of your house. If you walk through your home and feel temperature changes from room to room, your heat pump may need repairs. In some cases, you can change out the air filter and fix the problem, but other repairs require trained HVAC professionals.
Heat pumps make some sounds during their normal function, but you should call for repairs if you begin to hear unusual noises like:
Constant clicking

Grinding sounds

Squealing noises
Since heat pumps heat and cool your home, you should have a fairly consistent electricity bill each month. If you notice your utility bills rising, this could indicate a problem with your heat pump.
Professional heat pump repair gives you back your heating and cooling capabilities while ensuring your system runs at its most efficient. If you think your heat pump may need repairs, have a professional HVAC technician take a look at it now to avoid worse damage and higher repair bills later.
Heat Pump Replacement in Carefree
When it's time to replace your heat pump, rely on the experienced HVAC specialists at 1st Choice Mechanical LLC to do it right the first time. Choosing to replace your heat pump over repairing it often occurs after you recognize the warning signs of a failing heat pump, which may include:
Heat pumps usually begin to fail after ten years of use. If your heat pump's installation date was over ten years ago, you should plan on replacing the heat pump before it fails completely.
Short cycling consists of your heat pump running for short, repeated bursts without stopping or keeping your home comfortable. Heat pumps short cycle when they cannot meet your temperature settings. This process can cause serious damage to your HVAC system by forcing it to run constantly, a problem that also raises your utility bills.
If your heat pump needs repairs every few weeks, you're soon going to pay enough to outstrip the cost of purchasing a new one. Heat pump repairs add up quickly between the cost of service and parts, so if you have to keep repairing your heat pump, consider replacing it.
Some noises disappear after repairs, but if you begin to hear groaning, rattling, or other odd sounds that a repair tech can't get rid of, you may need heat pump replacement.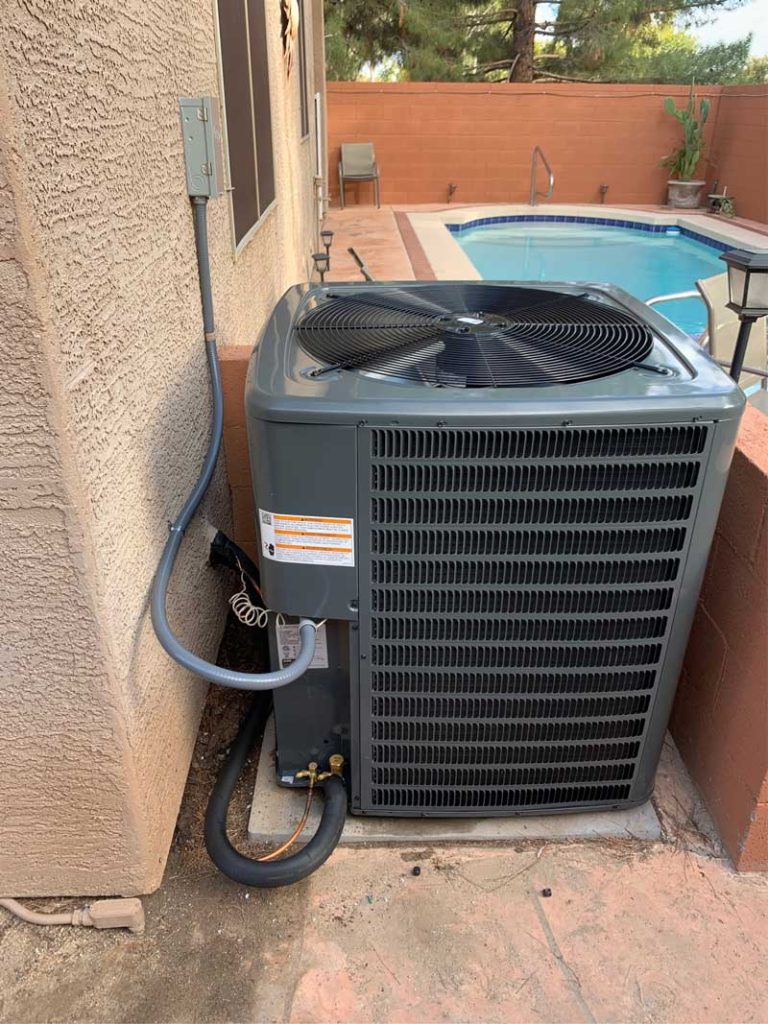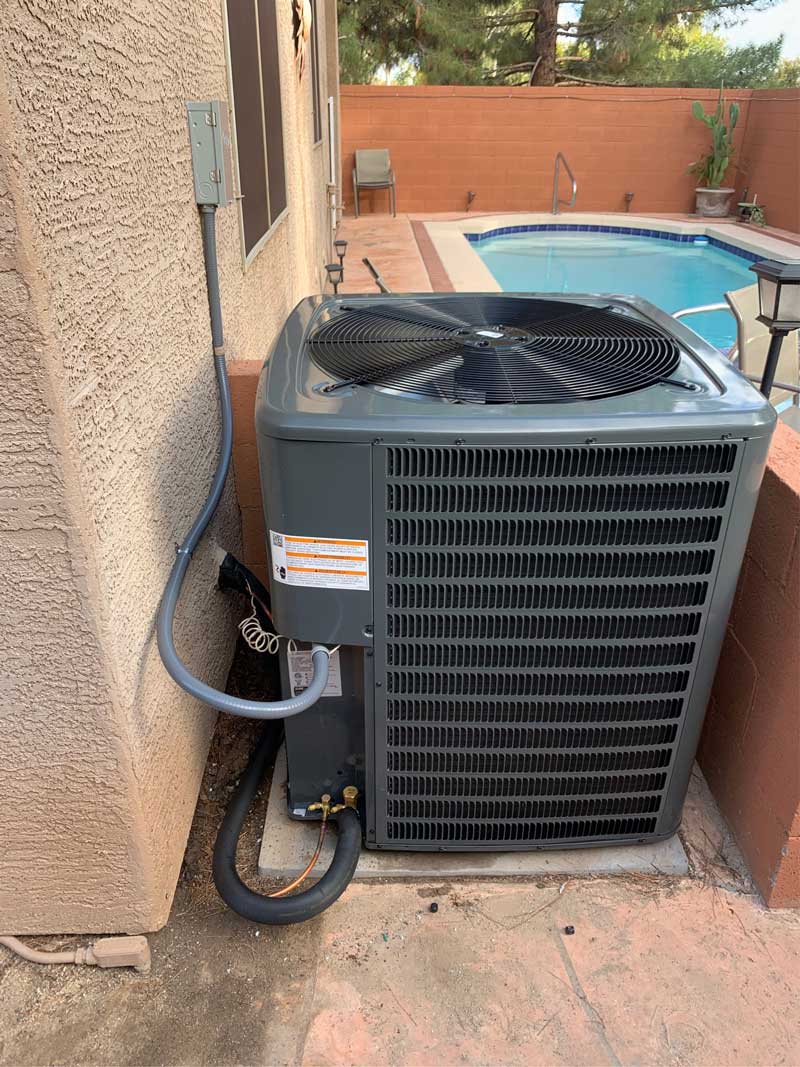 Air Duct Cleaning in Carefree
Your HVAC system uses ductwork to move conditioned air throughout your home, so having a clean and clear air duct system provides you with the best indoor air quality possible.
While changing out your air filter regularly helps keep your ductwork clean, dust and other contaminants still make their way into your air ducts. Neglecting to clean your ducts can cause everything from recurring illnesses to respiratory problems, so contact our experts when you need air duct cleaning.
Factors affecting how often you need professional air duct cleaning include:
Dogs, cats, and other pets release a mixture of dander and fur into the air. The more pets you have, the more likely your air ducts need regular cleaning.
Nicotine and other chemicals build up in homes that allow smoking inside. These chemicals can build up inside your air ducts, creating a sticky substance that attracts dirt, dust, and debris. 
People who have asthma or similar respiratory issues need the cleanest air possible. If you haven't cleaned your air ducts in a while, respiratory symptoms may worsen.
How Often You Use Your HVAC
If you don't turn your heating and air conditioning on unless temperatures reach extreme levels, you need regular air duct cleaning. Likewise, if you have a vacation home or leave your home for longer than a month, an air duct cleaning saves you from blowing stagnant air, dust, and other particles into your house.
Contact 1st Choice Mechanical LLC for Professional HVAC Services in Carefree, AZ
Whether you need heat pump or AC installation, repairs, replacements, or maintenance, our licensed and insured specialists can help you with all things HVAC in Carefree, AZ. Call us at 1st Choice Mechanical LLC for all your HVAC needs at (623) 887-8613.