#1 UV Light Installation and Air Purification Systems in Phoenix, AZ
If you're ready to invest in cleaner, purer air with an HVAC UV light, call 1st Choice Mechanical LLC at (623) 323-1021.
Home and business owners concerned with achieving the cleanest air possible should consider UV light installation. HVAC UV lights harness the power of ultraviolet light to damage and destroy illness-causing bacteria and other air contaminants. 1st Choice Mechanical LLC offers Phoenix, AZ, residents expert germicidal UV light installation for their HVAC systems.
Simply fill out the form below and a member of our team will respond to you as soon as possible.
How Do UV Lights Provide Air Purification?
HVAC systems use air filters to clean your air of dust, dirt, fur, and other irritants. However, these filters don't completely protect against contaminants like germs, microbes, or mold spores.
Placed at strategic points inside your HVAC system, UV-C light air purifiers shine intense ultraviolet rays on the air passing into your home or business. The light damages the cellular structure of bacteria and other airborne contaminants, killing them before they reach you. These air purification systems prevent illnesses and respiratory problems, improving indoor air quality and providing a more comfortable environment.
The benefits of installing UV air purifiers include the following:
How Are UV Light Air Purifiers Installed?
UV light installation consists of installing UV germicidal lamps above the u-shaped coils inside your HVAC's interior and exterior systems, sometimes both. In outside units, UV air purifiers only turn on when the blower motor does, using less energy while providing clean air. Interior HVAC units place the UV light around the air handler to clean the air passing through your evaporator coil.
Some UV light air purifiers run continuously, protecting from dangerous bacteria and microbes. While these systems use more energy, home and business owners may feel more secure with around-the-clock air purification.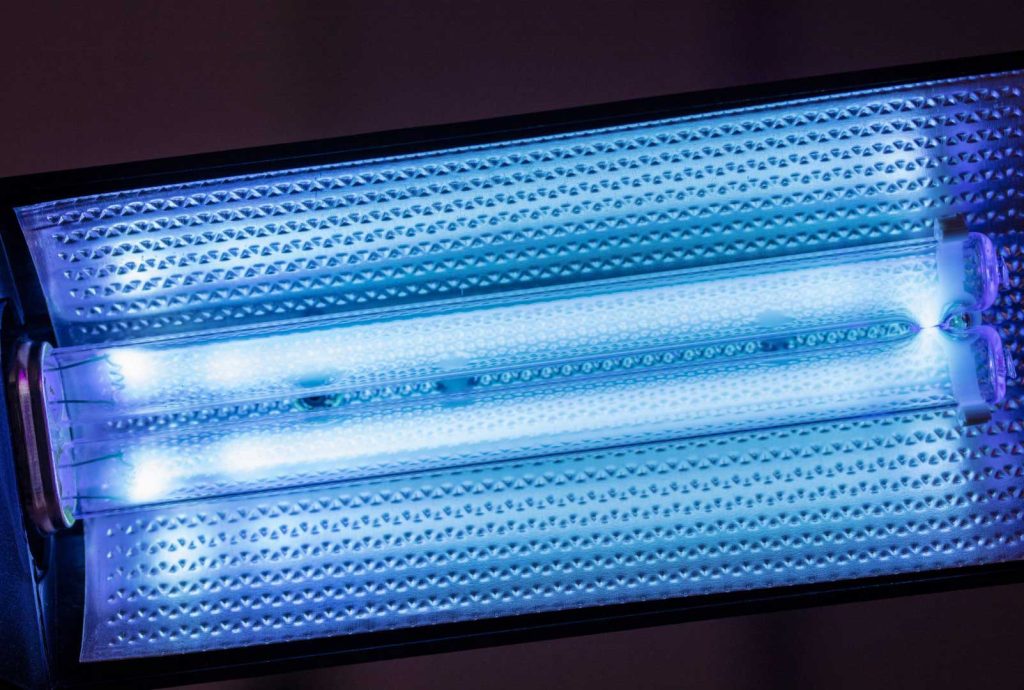 Are UV Lights Safe to Use for Air Purification?
HVAC UV light systems don't directly expose you to ultraviolet rays, keeping you safe while ensuring you have purer air. In addition, UV air purifiers have built-in mechanisms that prevent ozone production. Other air purifiers may produce ozone, contributing to harmful environmental effects.
A UV light air purifier does the trick if you want cleaner air in your home without the danger of ozone production.
Professional UV Light Installation for Purer Air in Your Home in Phoenix, AZ
Living comfortably and happily includes constant accessibility to the cleanest, healthiest air. UV light installation and air purification systems protect your home or business from dangerous bacteria, viruses, mold, and more. Call (623) 323-1021 to indulge in pure air and maintain a healthy home with UV light installation by 1st Choice Mechanical LLC in Phoenix, AZ.