AC Service in Buckeye, AZ
AC Service in Buckeye, AZ, And Surrounding Areas
When it comes to keeping your home or business cool and comfortable, we understand the importance of reliable and efficient cooling systems. Trust 1st Choice Mechanical to deliver exceptional service. With our expertise in the HVAC industry and a commitment to exceptional customer service, we are the top choice for AC service in Buckeye, AZ. Whether you need routine maintenance, repairs, or a new AC installation, our team of skilled technicians is here to provide you with personalized and cost-effective solutions.
Simply fill out the form below and a member of our team will respond to you as soon as possible.
Comprehensive AC Maintenance Service
Regular maintenance is crucial for the optimal performance and longevity of your air conditioning system. At 1st Choice Mechanical, we offer comprehensive AC maintenance services tailored to meet the specific needs of residential and commercial customers in Buckeye, AZ. Our skilled technicians will conduct a thorough inspection, clean the components, check refrigerant levels, and ensure all parts are in proper working condition. With our maintenance services, you can enjoy improved energy efficiency, lower utility bills, and a reduced risk of unexpected breakdowns.
A malfunctioning air conditioner can be a major inconvenience, especially during the scorching summer months in Buckeye, AZ. At 1st Choice Mechanical, we have the expertise to diagnose and repair a wide range of AC issues promptly. Our technicians are trained to identify the root cause of the problem and implement effective solutions to restore your cooling system's functionality. From refrigerant leaks and faulty thermostats to compressor failures and electrical issues, we have you covered. With our reliable AC repair services, we aim to minimize downtime and provide you with the comfort you deserve.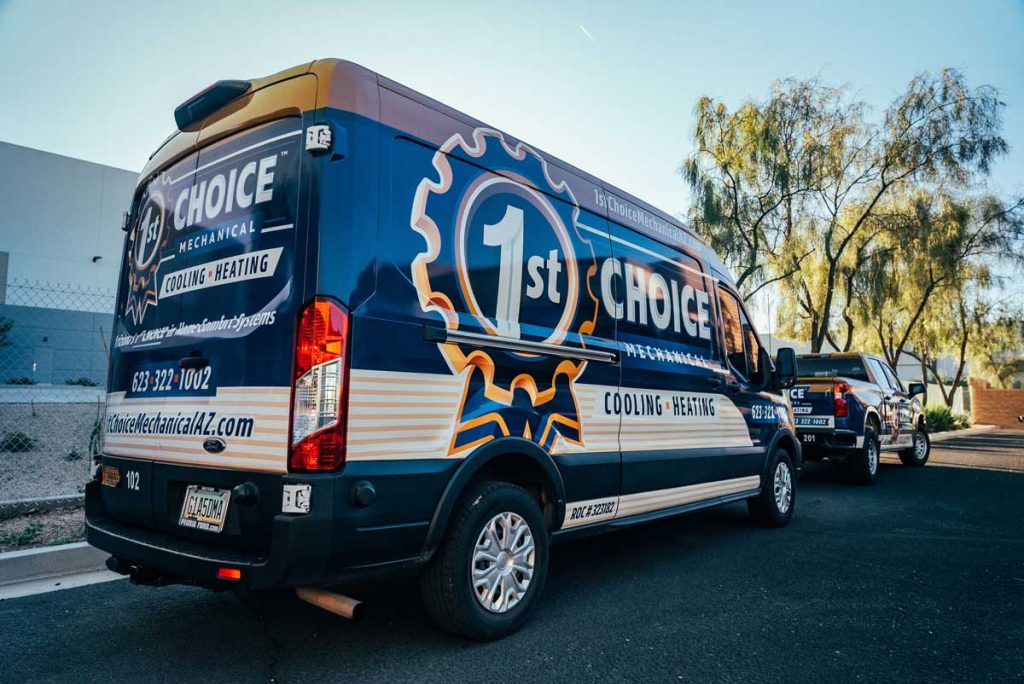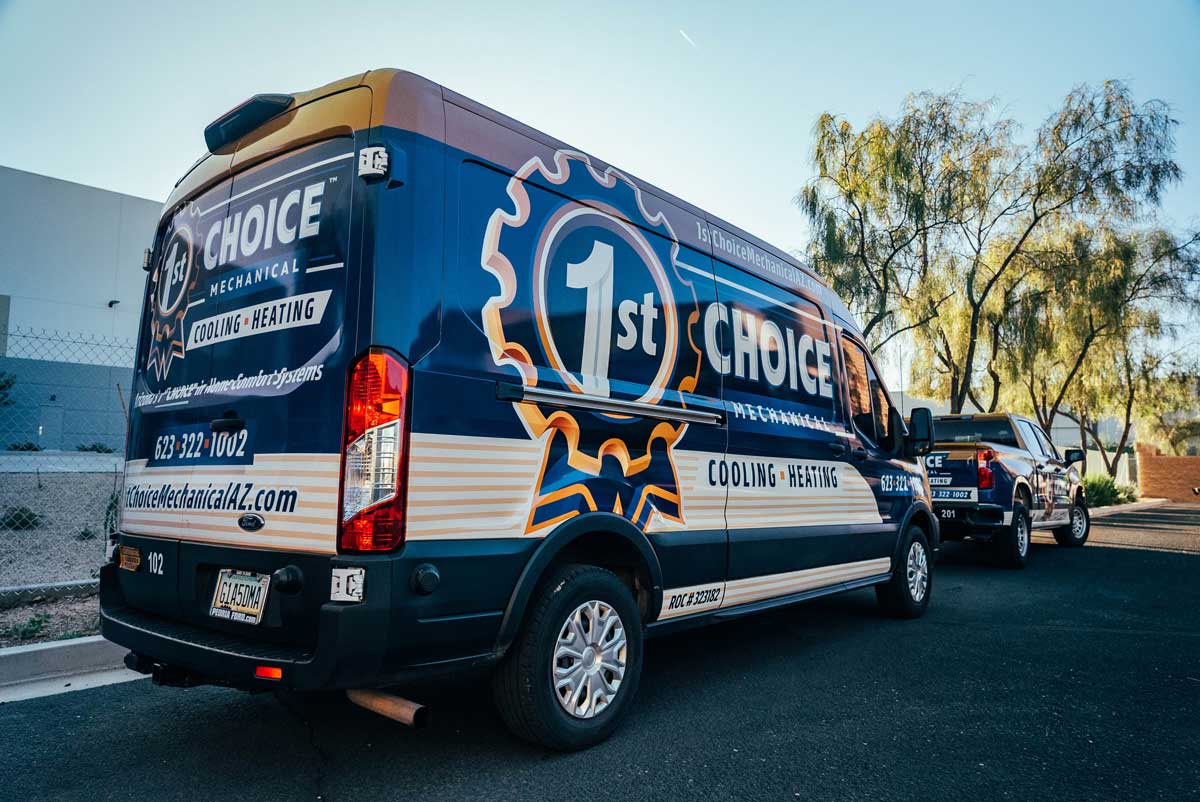 Professional AC Installations
If your current air conditioner is outdated or beyond repair, it may be time to consider a new AC installation. 1st Choice Mechanical offers professional AC installation services to homeowners and business owners in Buckeye, AZ. We understand that every property has unique cooling requirements, which is why our team will assess your space, consider your preferences and budget, and recommend the most suitable cooling system for your needs. Our technicians will ensure a seamless installation, maximizing the efficiency and performance of your new AC unit. Experience the benefits of a modern and energy-efficient cooling system by contacting us for a professional AC installation today.
When it comes to reliable AC service in Buckeye, AZ, 1st Choice Mechanical is the name you can trust. With our industry expertise, exceptional customer service, and commitment to quality, we are dedicated to meeting and exceeding your expectations. Whether you require AC maintenance, repairs, or a new installation, our team of skilled technicians is here to provide you with efficient and cost-effective solutions. Don't let the heat get the best of you – choose 1st Choice Mechanical for all your AC service needs in Buckeye, AZ. Contact us today and experience superior cooling comfort for your home or business.
Schedule your AC service in Buckeye, AZ, appointment with 1st Choice Mechanical today and stay cool all year round. Contact us now or visit our website to learn more about our services.