#1 Air Duct Cleaning Company in Phoenix, AZ, with Over 500 Five Star Reviews
Are you concerned about the quality of the air you breathe indoors? 1st Choice Mechanical is here to provide top-notch duct cleaning services in Phoenix, AZ, and the surrounding areas to ensure a safe and healthy indoor environment. Our team of experienced professionals understands the importance of clean and well-maintained ductwork for a comfortable and healthy living environment. With our expertise in the HVAC industry, we guarantee to deliver exceptional results that will leave you and your family breathing easier.
If you're searching for the best "air duct cleaning near me" in Phoenix, AZ, call 1st Choice Mechanical LLC at (623) 323-1021.
HVAC units use air ducts to pump heated or cooled air into your home, allowing you to enjoy comfortable living conditions year-round. Professional air duct cleaning provides you with the best indoor air quality while ensuring the continued functionality of your HVAC system. The experts at 1st Choice Mechanical LLC provide air duct cleaning for residents in Phoenix, AZ.
Why Do I Need Air Duct Cleaning?
HVAC systems clean your air using filters, but air duct systems provide outlets for conditioned air into your home. When you have dirty air ducts, you allow contaminants to enter the living space. Failing to maintain your air ducts and perform regular vent cleaning provides you with poor indoor air quality, making your home less comfortable and potentially dangerous.
Simply fill out the form below and a member of our team will respond to you as soon as possible.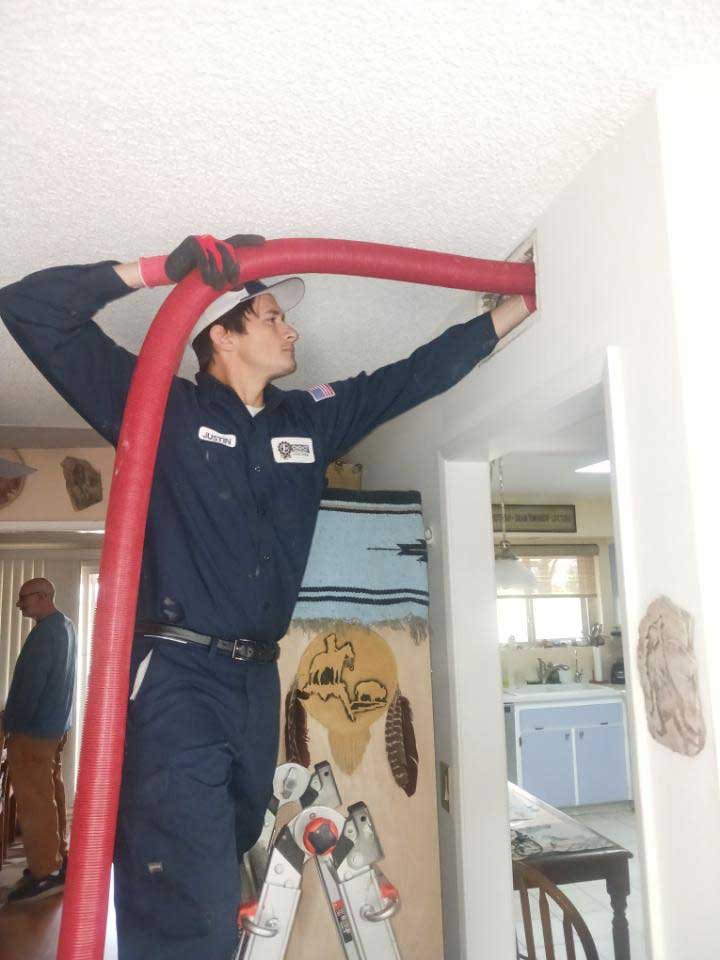 What Contaminants Are in My Air Ducts?
Air ducts collect various types of air contaminants that can lower your indoor air quality and make your airflow less effective, including:
How Often Do Your Ducts Need Cleaning and When to Schedule a Professional Duct Cleaning Service Appointment
Wondering how often your ducts need cleaning? While the frequency may vary depending on several factors, such as the number of occupants, pets, and overall air quality, it is generally recommended to visually inspect and clean the vents every year and schedule a professional duct cleaning every 1 to 3 years.
To help you determine when it's time to schedule a duct cleaning service, here are five warning signs to look out for:
How Do I Know I Need to Clean My Air Ducts?
Many homeowners wonder when they need an air duct cleaning service. While most signs indicating the need for air duct cleaning happens incrementally, practicing preventive measures provides the cleanest indoor air. The 1st Choice Mechanical LLC HVAC experts suggest that homeowners clean their air ducts every three to five years.
However, some homes may require air duct cleaning sooner than others. Some of the factors that affect how often you need an "air duct cleaning near me" include: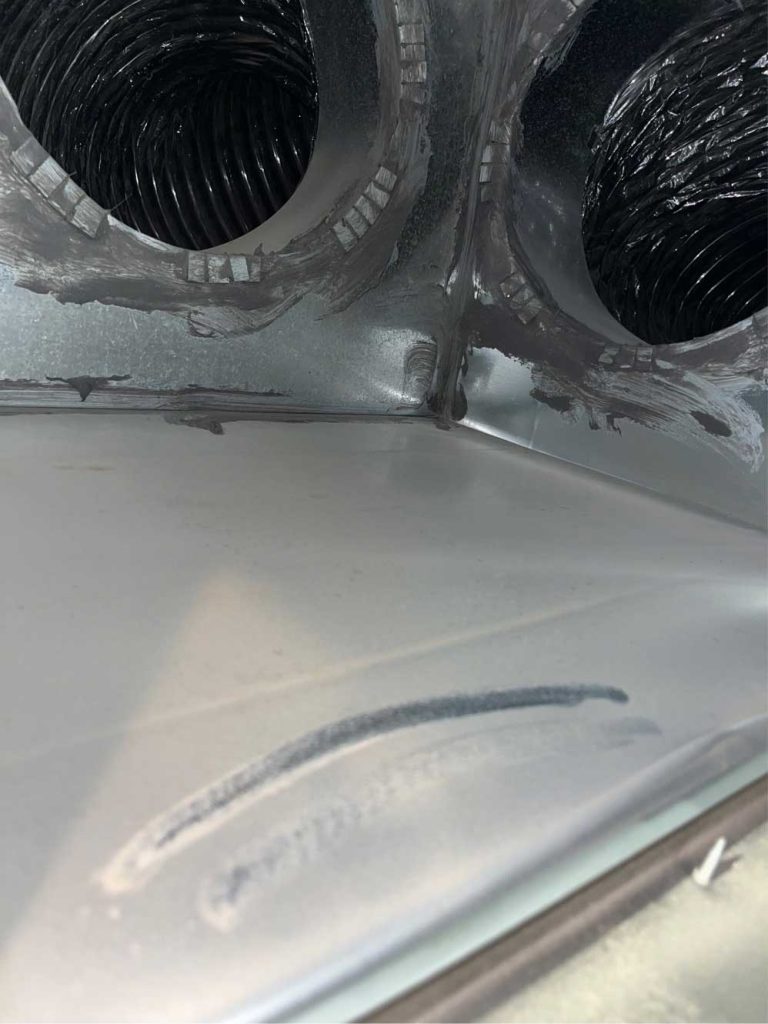 The 1st Choice Mechanical Duct Cleaning Service
At 1st Choice Mechanical, we take pride in offering a comprehensive and meticulous duct cleaning service. Our highly trained technicians in Phoenix, AZ, follow a step-by-step process to ensure thorough cleaning of your ductwork:
Inspection:

We begin by conducting a detailed inspection of your duct system to identify any areas of concern or potential issues.

Cleaning Process:

Using advanced tools and specialized equipment, we remove dirt, dust, debris, and other contaminants from your ducts. Our robust vacuum systems and specialized brushes effectively dislodge and capture particles, leaving your ductwork clean and free of obstructions.

Component Cleaning:

In addition to the ducts, we clean other essential components of your HVAC system, including registers, grilles, and the air handler unit, to ensure a comprehensive cleaning process.

Sanitization:

To further enhance indoor air quality, we offer optional sanitization services that help eliminate bacteria, mold, and other harmful microorganisms from your ductwork.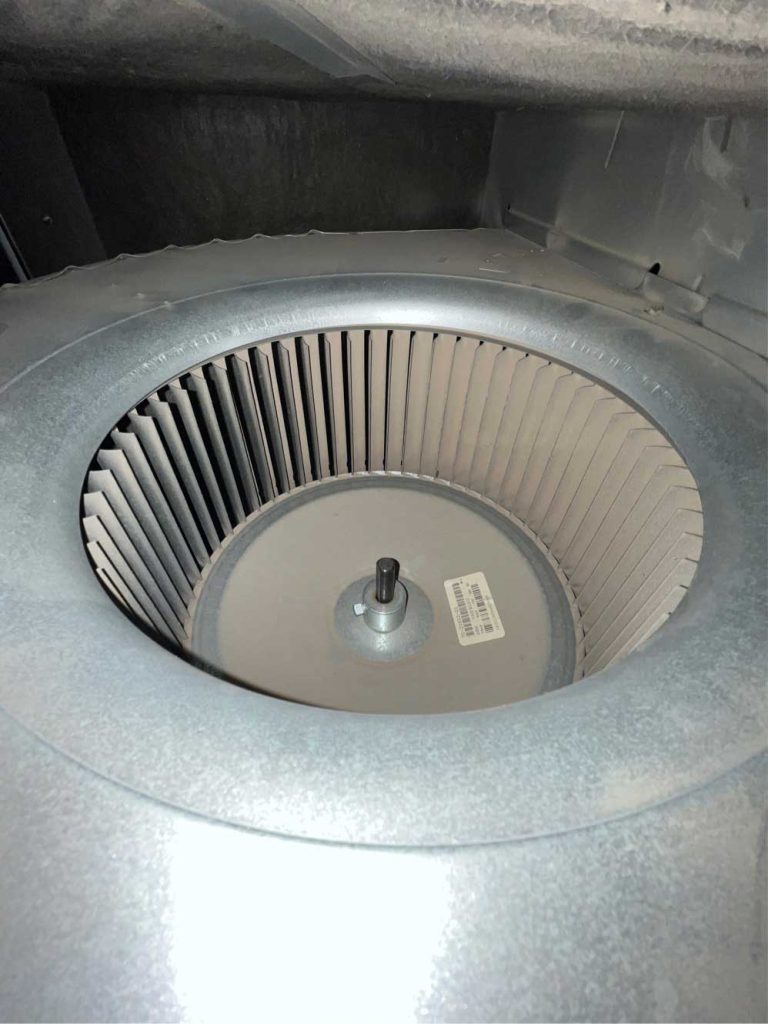 Professional Air Duct Cleaning Near Me from 1st Choice Mechanical LLC in Phoenix, AZ
Keep your indoor air quality at its highest with regular air duct cleaning from the professionals at 1st Choice Mechanical LLC. We service homes and businesses throughout Phoenix, AZ, with expert air duct cleaning services that maintain a comfortable and safe environment. Call (623) 323-1021 to learn more about professional air duct cleaning with 1st Choice Mechanical LLC.
Clean Ducts Equal a Happy Home
Maintaining clean ducts goes beyond just improving indoor air quality. Here are four additional benefits of maintaining clean ducts:
Healthier Indoor Environment:

Clean ducts reduce the presence of allergens, dust, and other airborne contaminants, which can alleviate allergy symptoms and respiratory issues, promoting a healthier living environment for you and your loved ones.

Energy Efficiency:

By removing dirt and debris from your ductwork, your HVAC system can operate more efficiently, leading to potential energy savings and lower utility bills.

Uninterrupted HVAC Lifespan:

Cleaner ducts help prevent unnecessary strain on your HVAC system, reducing the risk of breakdowns and ensuring a healthy lifespan of your equipment.

Improved Comfort:

With clean ducts, you can enjoy more consistent airflow, better temperature control, and more comfortable living space.
Don't wait any longer to experience the benefits of clean ducts! Schedule your duct cleaning service in Phoenix, AZ, with 1st Choice Mechanical today, and breathe easy in your home.
Experience the benefits of clean ducts and the luxury of healthy air in your home! Call us now or visit our website to schedule your professional duct cleaning service and improve the air quality in your home. Breathe easy with 1st Choice Mechanical, your trusted HVAC partner in Phoenix, AZ, and the surrounding areas.