AC Service In Litchfield Park, AZ
AC Service In Litchfield Park, AZ, And Surrounding Areas
When the scorching Arizona summer heat beats down relentlessly, there's nothing quite as essential as a properly functioning air conditioning system. The need for reliable AC service becomes a top priority for both homeowners and business owners alike. At 1st Choice Mechanical, we understand the significance of a comfortable indoor environment and strive to provide top-quality AC service in Litchfield Park, AZ, and the surrounding areas that exceed your expectations.
Simply fill out the form below and a member of our team will respond to you as soon as possible.
The Importance of Regular AC Servicing For Energy Efficiency and Comfort
Did you know that regular AC servicing is not only beneficial for your system's longevity but also for your energy efficiency and overall comfort? Over time, dust, debris, and other contaminants can accumulate within your AC unit, hindering its performance and causing it to work harder to maintain your desired temperature.
By scheduling routine maintenance with 1st Choice Mechanical, you can enjoy the following benefits:
Improved Energy Efficiency
Our technicians meticulously clean and inspect your AC system, optimizing its efficiency and reducing energy consumption. This translates into lower utility bills and a greener, more sustainable home or business.
Enhanced Indoor Air Quality
A well-maintained AC system helps filter out allergens, pollutants, and airborne particles, ensuring that the air you breathe is clean and healthy. This is especially crucial for individuals with respiratory conditions or allergies.
Consistent Cooling Performance
With regular servicing, your AC unit will deliver consistent cooling performance, eliminating uncomfortable temperature fluctuations and maintaining a comfortable environment all year round.
Maximize the Lifespan and Efficiency of Your AC System
Your air conditioning system plays a crucial role in maintaining a comfortable indoor environment, but like any other mechanical device, it requires regular care and attention to ensure optimal performance. At 1st Choice Mechanical, we understand the importance of maximizing the lifespan and efficiency of your AC system.
Our highly skilled technicians possess a wealth of knowledge and experience in handling a wide range of AC units. Whether you own a central air conditioner, a ductless mini-split system, or a heat pump, our team is equipped to provide exceptional maintenance, repair and AC service in Litchfield Park, AZ. By entrusting your AC system to our experts, you can get optimum utilization of the expected life of the unit and avoid costly breakdowns, ensuring that your cooling needs are met reliably and efficiently.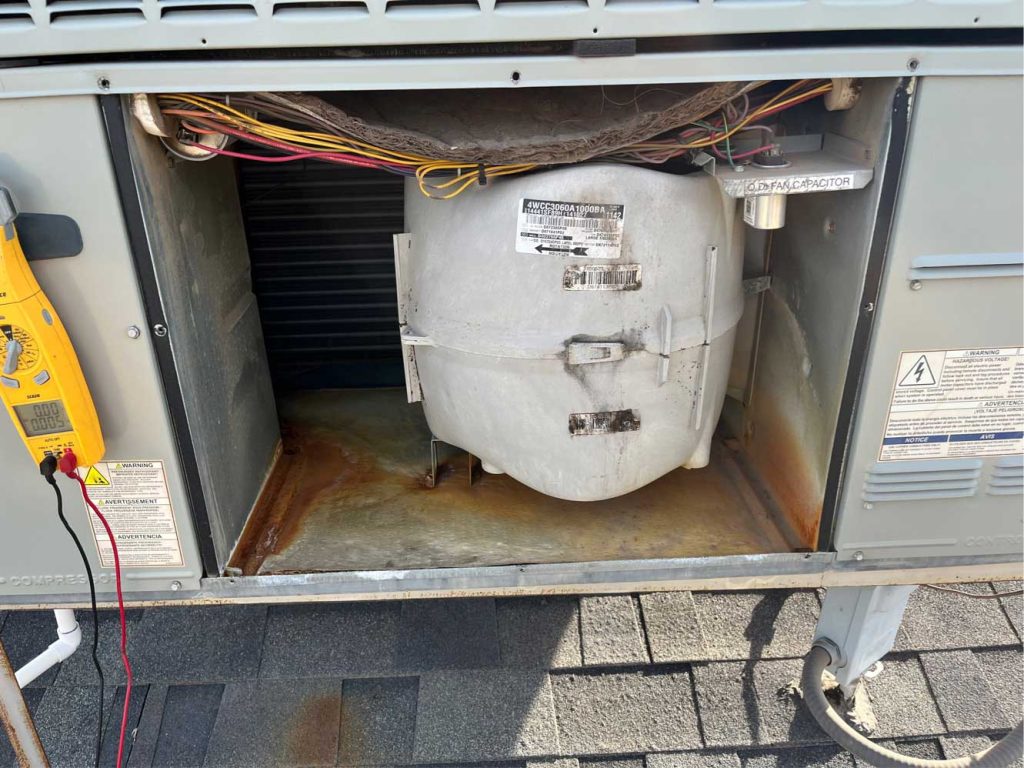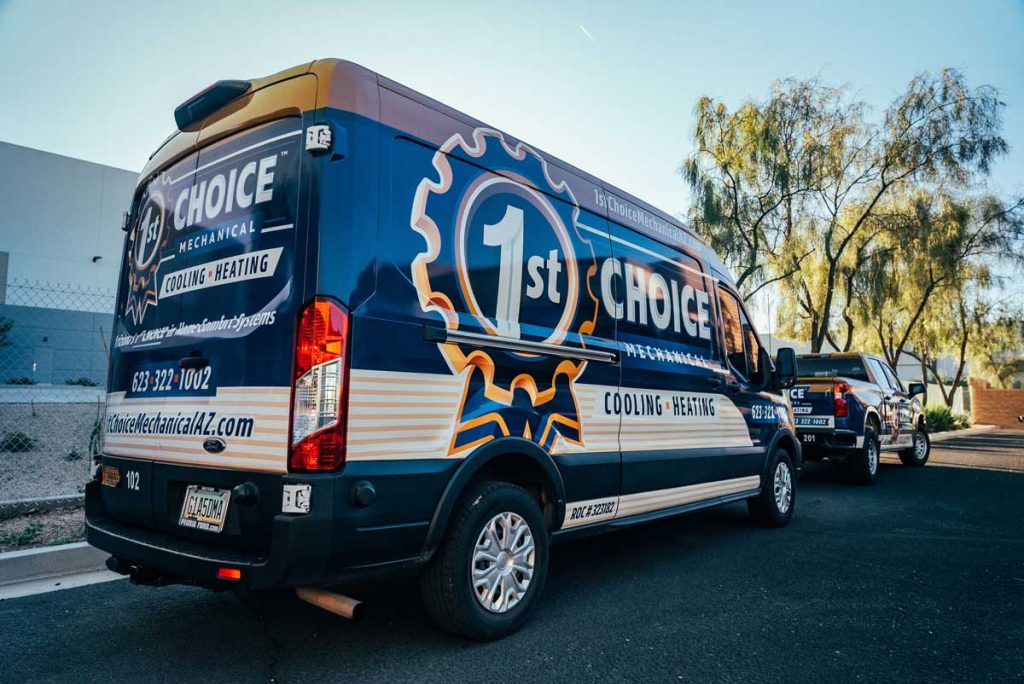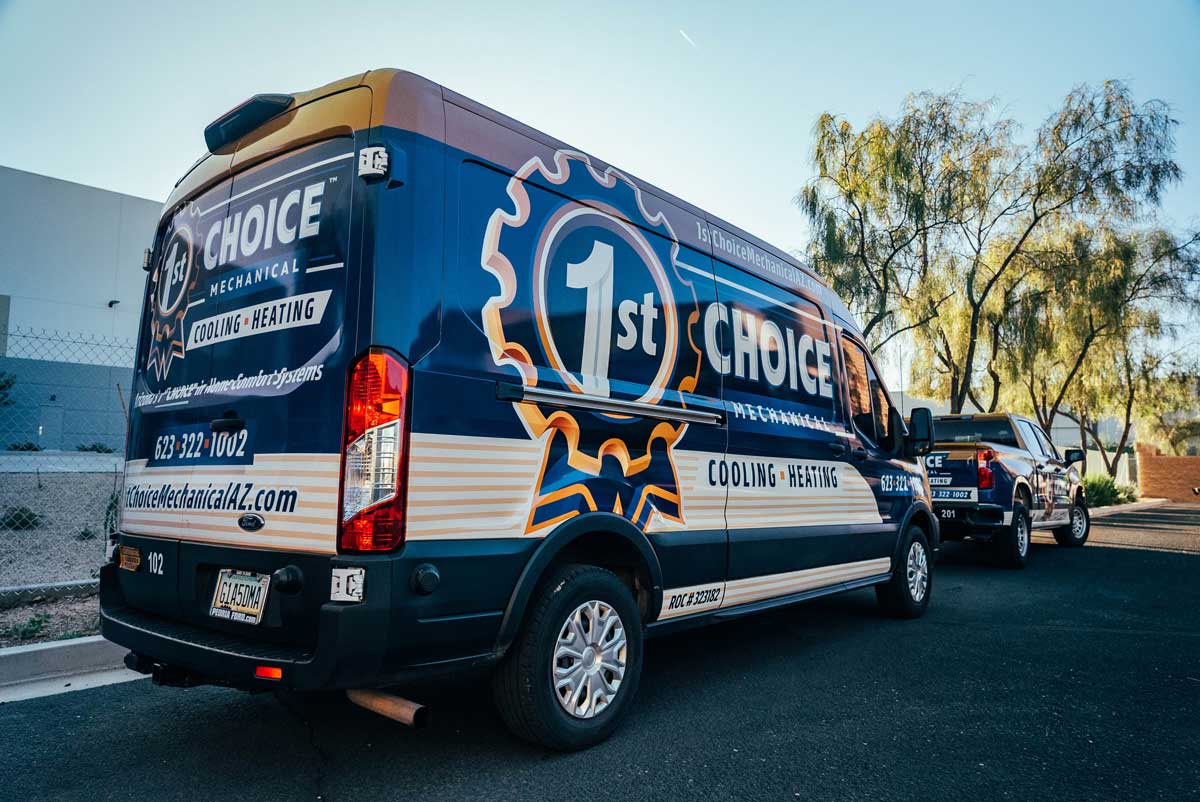 Trust 1st Choice Mechanical for Professional AC Service Solutions
When it comes to AC service in Litchfield Park, AZ, and the surrounding areas, trust is paramount. At 1st Choice Mechanical, we have built a solid reputation for providing professional and reliable AC service solutions. Our team is of experienced technicians who undergo continuous training to stay updated with the latest advancements in the HVAC industry. We believe in transparent and honest communication with our clients, ensuring that you are well informed about the condition of your system and the necessary repairs or maintenance required.
Invest in regular AC servicing to maximize energy efficiency and prolong the life of your system. Contact us now to learn more about our comprehensive maintenance plans and enjoy worry-free cooling. Trust us with your air conditioning needs, and let us ensure your comfort all year round. Your satisfaction is our guarantee.