Top-Rated AC Maintenance in the Phoenix Area
#1 Air Conditioning Maintenance & Tune-Up Service in Phoenix, AZ
Air conditioning systems are one of the most crucial parts of our homes. Without a healthy functioning HVAC system, your home's interior would never reach the temperatures that keep you comfortable during hot Arizona summers. However, the complex mechanisms and chemicals involved in an AC unit can make maintaining your air conditioning system difficult.
Enlisting professional air conditioning maintenance is the best way to keep your system functional and running optimally throughout the year. Maintenance technicians can perform essential tune-ups and adjustments that significantly improve your system's efficiency and overall operations. Understanding the scope of these services and how they can benefit your system makes a strong case for scheduling preventative maintenance services.
Avoid breakdowns, costly replacements, and unnecessary repairs by calling professionals from 1st Choice Mechanical LLC for preventative AC maintenance today.
Regular AC maintenance is the key to ensuring optimal performance, energy efficiency, and reliability. At 1st Choice Mechanical, we offer comprehensive AC maintenance services in Phoenix, AZ, that keep your cooling system running smoothly, helping you stay cool and comfortable all summer.
Our expert technicians have the knowledge and experience to ensure your AC system operates at its peak performance. We also offer financing options and 24/7 emergency services, so you can rest assured that your home or business will be taken care of no matter the time of day. Don't wait any longer; schedule AC maintenance in Phoenix, AZ with us today and enjoy the benefits of a properly functioning cooling system.
Call (623) 323-1021 to schedule air conditioning maintenance services from Phoenix's top HVAC repair and maintenance company.
Simply fill out the form below and a member of our team will respond to you as soon as possible.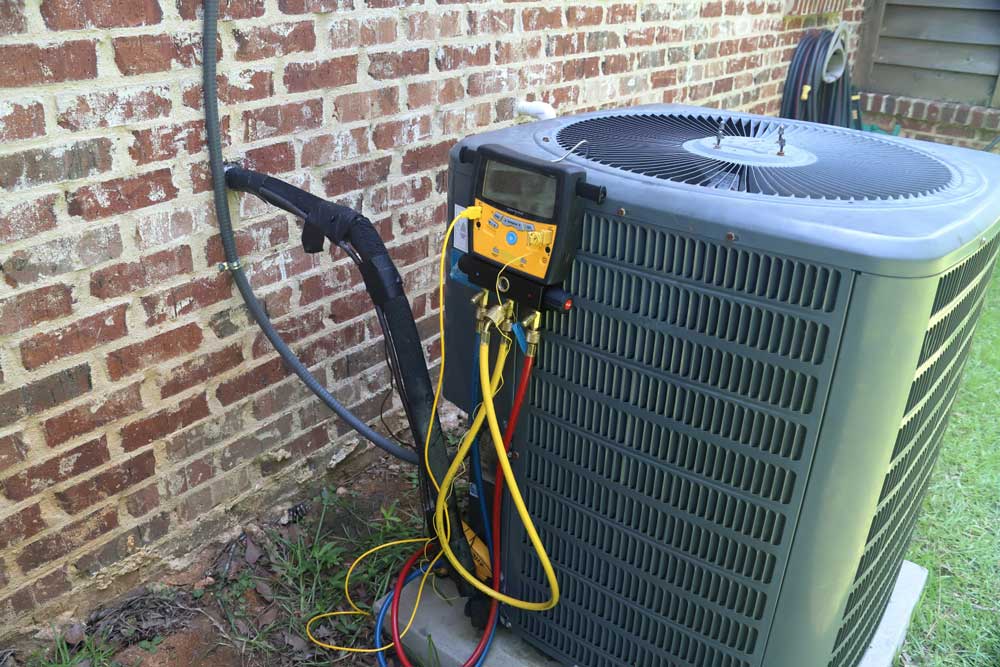 AC Maintenance Service for Your Phoenix Home
Routine preventative maintenance services are the best way to avoid unnecessary and costly breakdowns, repairs, and replacements to your air conditioning system. These systems can lose 5% of operating efficiency yearly when neglected. Getting professionals to perform preventative maintenance services for your home's HVAC system ensures that it functions consistently year-round.
Our professionals at 1st Choice Mechanical LLC offer expert air conditioning maintenance for homes in Phoenix, AZ, and the surrounding areas. Our expert maintenance technicians provide checks and tune-ups that optimize your system's functioning and extend its lifespan. Schedule air conditioning maintenance with our experts today.
Benefits of AC Maintenance
While some homeowners question whether routine air conditioning maintenance is worth it, these services have many benefits. Read about some of the main advantages of these services below.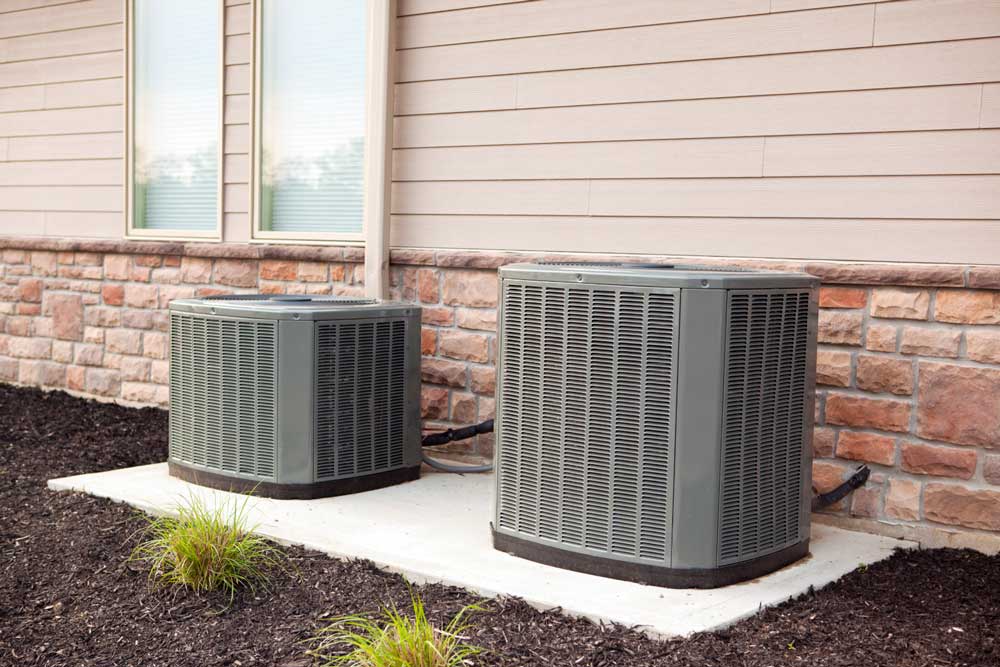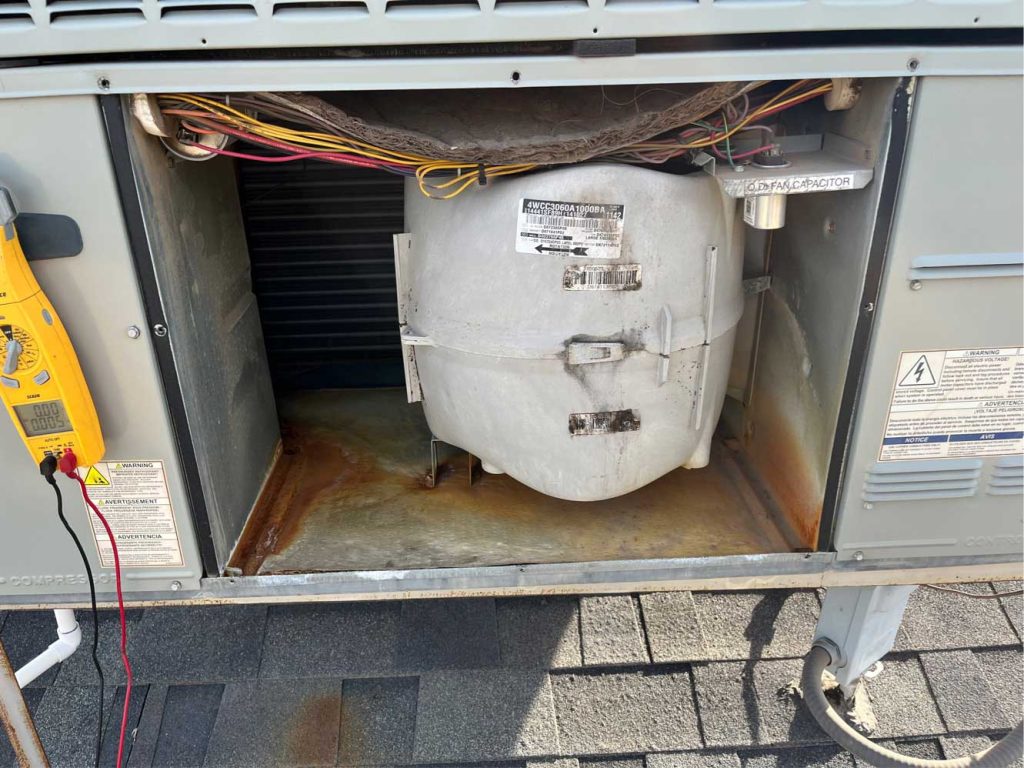 While professionals should know the necessary steps for adequate air conditioning maintenance, having a general idea of the practices involved can be helpful. Ensure that your maintenance technician gives every part of your system a thorough check and has a comprehensive maintenance checklist to execute your service.
While maintenance checklists can vary slightly from system to system and amongst different companies, the general structure of what occurs usually remains similar. Use this air conditioning maintenance checklist to guarantee your system receives the care it deserves:
Execute tests on system controls like thermostats and any Bluetooth control systems to ensure they work properly

Check and recalibrate thermostat settings based on the season to optimize efficiency with outdoor temperatures

Perform tune-ups on all electrical connections, which may include tightening, rewiring, and replacing any broken wires

Apply lubrication to any mechanisms that move or could create friction

Clean and clear the drip pan, condensate line, evaporator coils, condenser unit coils, and blower motor

Check the refrigerant levels and charge

Clean the vents and replace the air filters
All these steps are necessary for comprehensive air conditioning maintenance. However, based on your system, professionals may need additional steps to ensure they take care of your unit completely.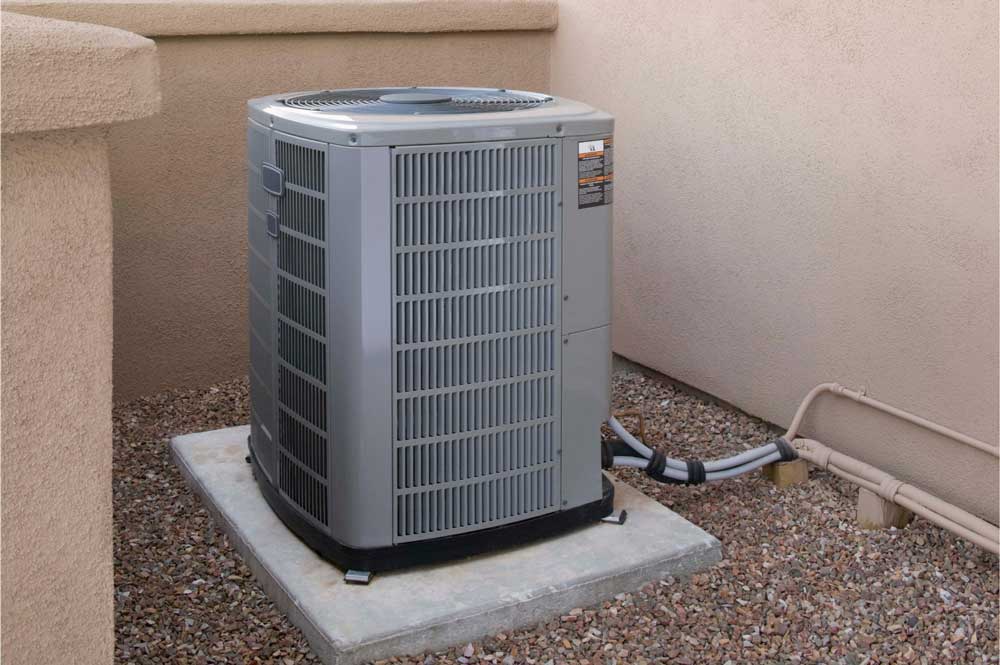 Invest In Regular Maintenance For Long-Term Savings and Comfort
Regular AC maintenance in Phoenix, AZ is key to preventing costly breakdowns and improving the efficiency of your cooling system. Investing in professional maintenance services can save you money in the long run, as it helps prevent energy waste and keeps your AC running optimally for many years. Contact us today to learn more about our AC maintenance plans, or schedule an appointment with us in Phoenix, AZ, and the surrounding areas!
Beat The Phoenix Heat With Professional AC Maintenance Services
1st Choice Mechanical provides thorough and personalized AC maintenance services designed to meet the specific needs of our clients. Here's an overview of our comprehensive AC maintenance services:
Use Premium-Quality Products And Materials For Your AC Maintenance
To deliver lasting results, we use only premium-quality AC products and materials. We partner with reputable manufacturers known for their commitment to excellence and innovation. Whether it's an air conditioning unit or replacement parts, we source reliable products that meet the highest performance and durability standards. With us, you can trust that you're getting the best quality for your investment.
FAQ's About Air Conditioning Preventative Maintenance
Many homeowners have questions about different aspects of air conditioning maintenance. Below are some of the most frequently asked questions that could help address some of your concerns.
Enlist Professional AC Maintenance Near Me From 1st Choice Mechanical LLC in Phoenix, AZ
Our professionals at 1st Choice Mechanical LLC should be your first choice for air conditioning maintenance in Phoenix, AZ, and the surrounding areas. Our expert technicians provide quality services at affordable prices, prioritizing your family's comfort and safety.
With over 20 years of experience and top-notch customer service, 1st Choice Mechanical is the preferred choice for all air conditioning needs. Our technicians use state-of-the-art equipment to diagnose, repair, or replace any AC unit quickly and efficiently. We guarantee customer satisfaction with every job we do! Give us a call today for your air conditioning maintenance in Phoenix, AZ, and nearby communities.
To learn more about our expert air conditioning maintenance services or schedule a service consultation, call (623) 323-1021 and work with 1st Choice Mechanical LLC today!