RESIDENTIAL HVAC Surprise, AZ
The real estate market in Surprise, Arizona, is experiencing significant growth, and so is the demand for residential HVAC services. If you recently purchased a home in Surprise, keeping your HVAC system running at its full potential is essential for your comfort. Hence, you should proactively seek reputable HVAC services to ensure your home's HVAC system is always functioning efficiently. That's where we come in.
1st Choice Mechanical LLC is your go-to solution for residential HVAC services in Surprise. Whether you want to upgrade your current system, need a malfunctioning unit fixed, or need the ductwork cleaned, we have you covered. You can look past the long list of competitors and choose us because we offer exceptional customer care and competitively priced solutions. 
Better still, we work with A+- rated technicians with experience working on a wide range of brands. Our technicians are bonded and licensed, so you can expect the best service each time they step into your home. 
1st Choice Mechanical LLC in Surprise
After serving Surprise residents for over 20 years, 1st Choice Mechanical LLC is still going strong because we understand what it takes to provide top-notch customer service. We don't cut corners, either. We perform careful diagnostics on every system before any work begins to determine exactly what needs replacing or repairing.
Additionally, if something goes wrong with your HVAC unit while we're working on it, we guarantee 100% customer satisfaction with our workmanship. Our offerings include: 
Contact 1st Choice Mechanical LLC  online or call (623) 323-1021 for free estimates on comprehensive HVAC services in Surprise.
Simply fill out the form below and a member of our team will respond to you as soon as possible.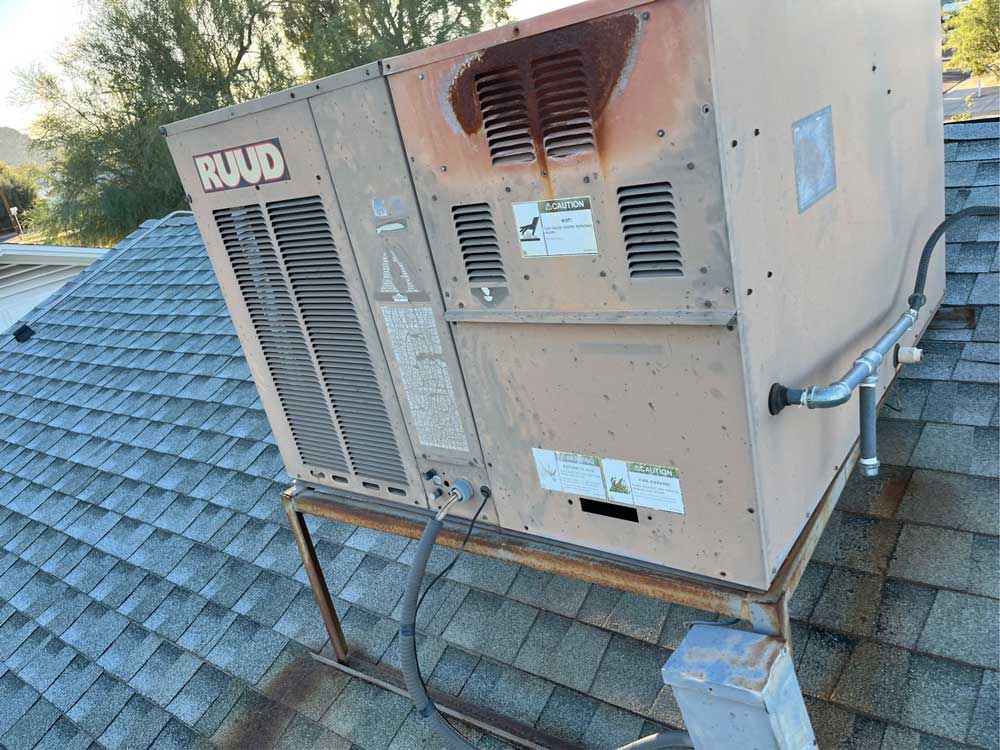 A functional AC unit is crucial to keeping your home comfortable when summer sets in. Unfortunately, an old worn-out air conditioner or a poorly maintained one can break down at any time and expose you to summer's wrath. Even worse, a faulty unit can't run at full capacity, so the compressor doesn't have enough power to cool off the air as it should. As a result, your air conditioner can't cool off your home effectively, compromising indoor comfort levels. 
At 1st Choice Mechanical LLC, we know that a worn-out or broken AC is no joke. It can be a serious inconvenience and even lead to health issues and financial stress. That's why we get so excited when we find an AC problem that needs our attention in Surprise. When you call us, we'll dispatch a technician as soon as possible. 
The technician will diagnose the issue and fix it immediately to restore the comfort levels in your home. Whether it's a faulty thermostat or compressor issue, no problem is too big for us to handle. And if an old system is to blame for poor cooling, our expert technicians can advise accordingly regarding getting a replacement unit.
If you need AC repair services in Surprise, don't hesitate to reach out.
AC Maintenance in Surprise
You can't always tell when your AC will break down. But regular maintenance by a professional HVAC company can help you catch issues and fix them before they render your air conditioner useless. 
A common mistake most people make is putting off AC maintenance services. Not only does this cause problems for your home, but it can also cost you more money in the long run when repair costs start to pile up. Worse still, negligence can lead to poor airflow in your home, which can cause extremely high indoor temperatures during the hot summer months. 
Furthermore, if you have an older system and haven't serviced it in a while, it may not handle the heat load your family and pets place on it. Some benefits that come with regular system maintenance include: 
Improved equipment life through proper lubrication and regular cleaning 

Reduced energy bills as your system runs efficiently

Damage prevention from overworking or being left idle for too long, which could lead to system failure

Minimized carbon monoxide levels in the air that lead to health concerns such as headaches, nausea, and dizziness
Ideally, you should have your HVAC system professionally checked at least once a year to prevent problems from occurring and get the most out of it. If you're having trouble with your AC unit, call us today for AC maintenance services.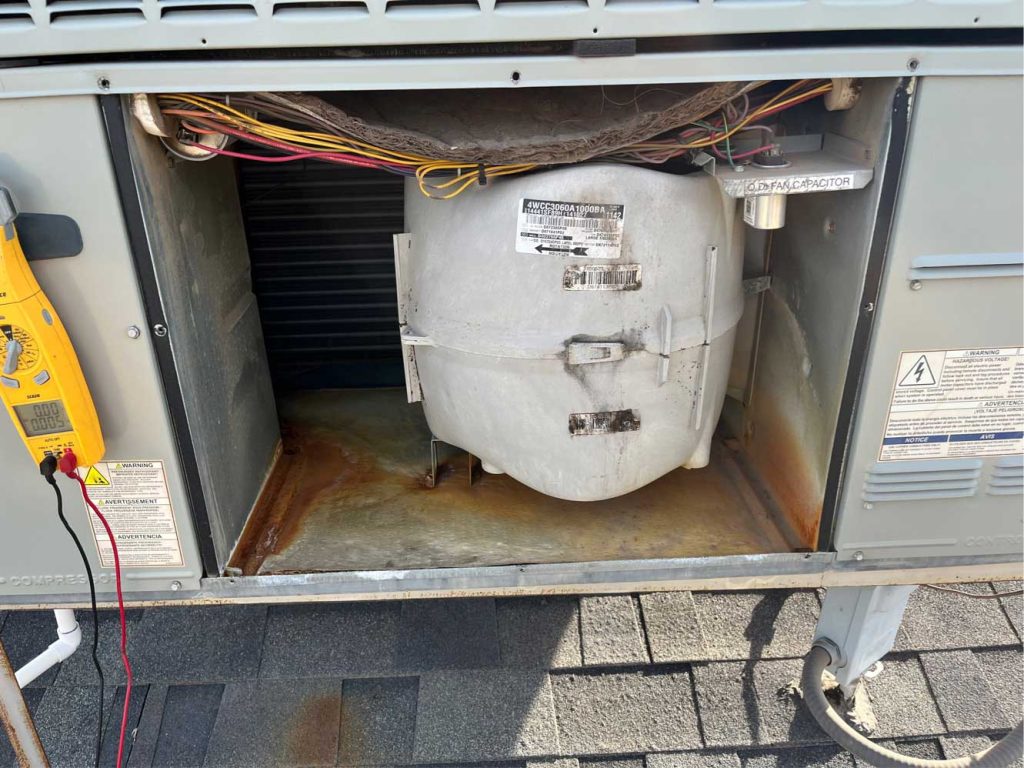 AC Installation Services in Surprise
AC installation services can be an intimidating task. You have to figure out what you need and don't need, and then you face a list of options that all look the same. That's why we are here. At 1st Choice Mechanical LLC, we provide AC installation services in Surprise and the surrounding areas. Firstly, we will help you select an appropriately-sized unit based on your home's cooling needs to ensure optimal efficiency.
The market has many different AC options, and while they may all seem similar on the surface, they're not. Each unit has its own unique features, which you should carefully consider according to your budget and needs. Once you choose the right system, our technicians will install it correctly and ensure it works well with your existing wiring. 
This means less stress on you and more time spent enjoying your home. And with our real-time monitoring service, you'll never have to worry about losing control of your air conditioning unit again. 1st Choice Mechanical LLC is dedicated to providing the best possible service to all our customers.
We have built a reputation over time as one of the best AC installation companies in Surprise. 
When the time comes to get new air conditioners or central air systems installed in your home, don't hesitate — call us today at  (623) 323-1021.
Heat Pump Repair in Surprise
Heat pumps aren't exactly the most common type of HVAC, but they are a great way to heat and cool your home without worrying about the cost of an air conditioner. A heat pump is an air-source heat pump (ASHP), which moves warm air from outside your home into the room where you need it most. This can be in the form of hot water or air conditioning, depending on the system you have installed in your home. 
Heat pumps deliver more comfort, less energy consumption, and better indoor air quality. However, like other systems, they can break down over time. A major issue with heat pumps is that they can fail without warning. If you notice any changes in your home's temperature or your thermostat is off by several degrees, these are signs that your heat pump is about to fail. The common culprits for heat pump failures are clogged air filters or faulty wiring. 
Remember that even if your system works after many months of sitting idle, it might have internal damage that may bring trouble later. Your heat pump can also develop air leaks due to improper installation or damage during installation. Air leaks can lead to high energy bills and carbon monoxide poisoning in your home. Hence, you shouldn't take heat pump issues lightly. 
Whether you are experiencing a minor problem or a major malfunction, 1st Choice Mechanical LLC can help. Our technicians have years of experience repairing these units and will restore your system's functionality in no time.
So, if you're looking for a reliable HVAC company that can get the job done right the first time, give us a call today.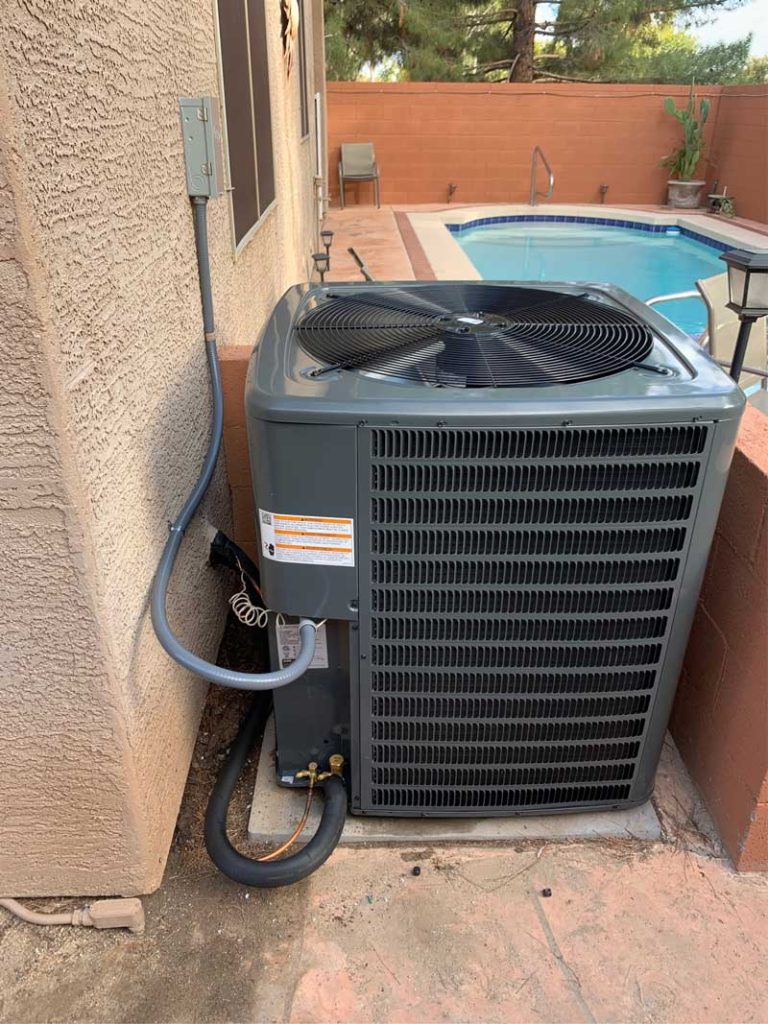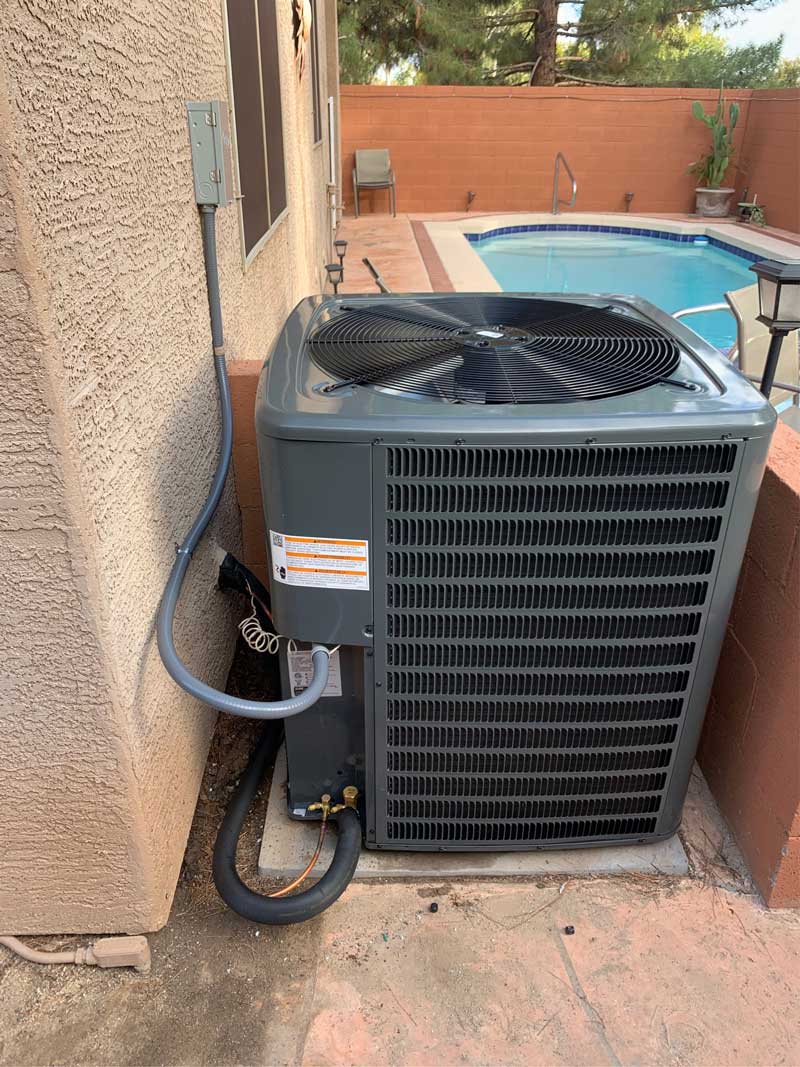 Heat Pump Installation in Surprise
Heat pumps are more energy-efficient than traditional AC units — about 30% more efficient. That means less money spent on energy bills and more money for food, hobbies, entertainment, or whatever else that tickles your fancy. And the fact that you can use heat pumps for both heating and cooling makes them a great all-in-one solution for temperature control in your home. 
Furthermore, heat pumps use electricity rather than fossil fuels, which leads to reduced carbon emissions and a smaller environmental impact. These benefits explain why heat pumps are quickly gaining traction in Surprise homes. 
Whether you are in the market for a new heat pump or looking to upgrade your current system, 1st Choice Mechanical LLC can help. After installing residential heat pumps for 20 years, we have the experience and requisite skills to ensure that you have the right system for your home. 
Our master technicians will work with you over the phone or in person to ensure everything is done right. We will review your options and ensure you understand what needs to be done. Then, we'll schedule an appointment and walk you through all the details again before we begin the installation process.
Once we are done with the installation, you can be confident that it's been installed correctly and will continue working properly for years to come. We will even help you choose a maintenance plan that gives you peace of mind so you can focus on other things in life.
We are just a call away if you're ready to start feeling cozy again. 
Airduct Cleaning in Surprise
Airduct cleaning helps improve your indoor air quality, but it also provides many other benefits. For instance, people have different allergies and sensitivities to certain airborne chemicals. Also, your home may sometimes have mold and bacteria that can adversely affect your health.
To eliminate these things, you should clean your airducts because they are most likely responsible for bringing them into your home. Even if your HVAC system shows no issues, you should still clean your airducts regularly to ensure you always have great indoor quality. For the best results, hire the professionals at 1st Choice Mechanical LLC to do the job for you.
During airduct cleaning, our technicians use a special vacuum to remove dust and other impurities from the ductwork that connects your AC unit and other HVAC equipment in your house. With this service, your ductwork can't get clogged with dirt, dust, and other unwanted particles. If left unchecked, these substances can cause serious health problems, especially if you have people with allergies or respiratory issues in your home. 
Don't let your airducts become a source of discomfort in your home. To make your air ducts look brand-new again, give us a call today.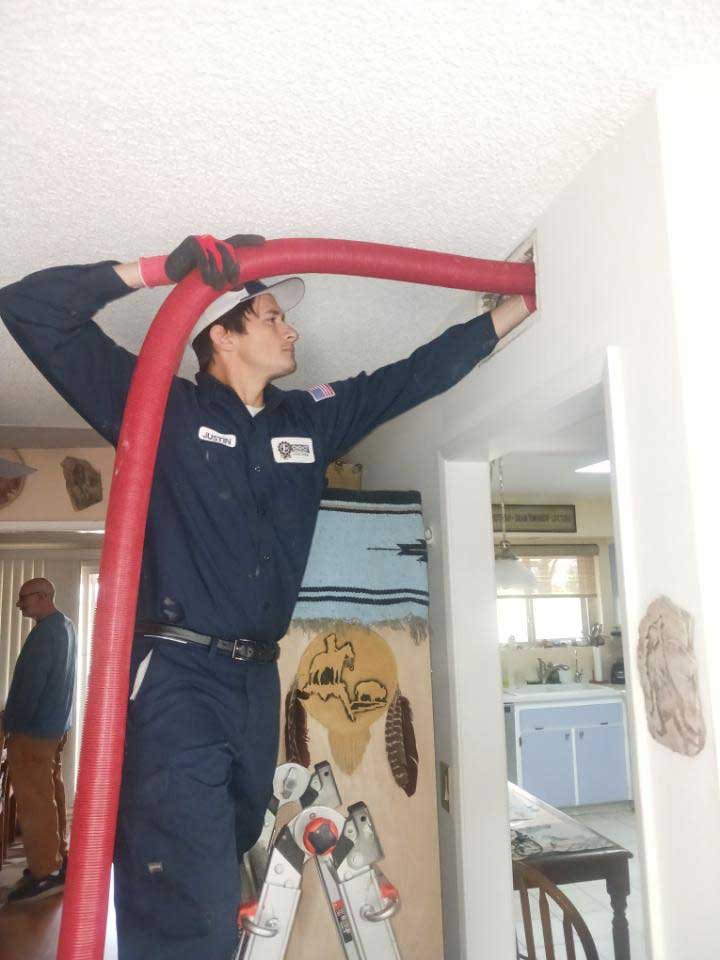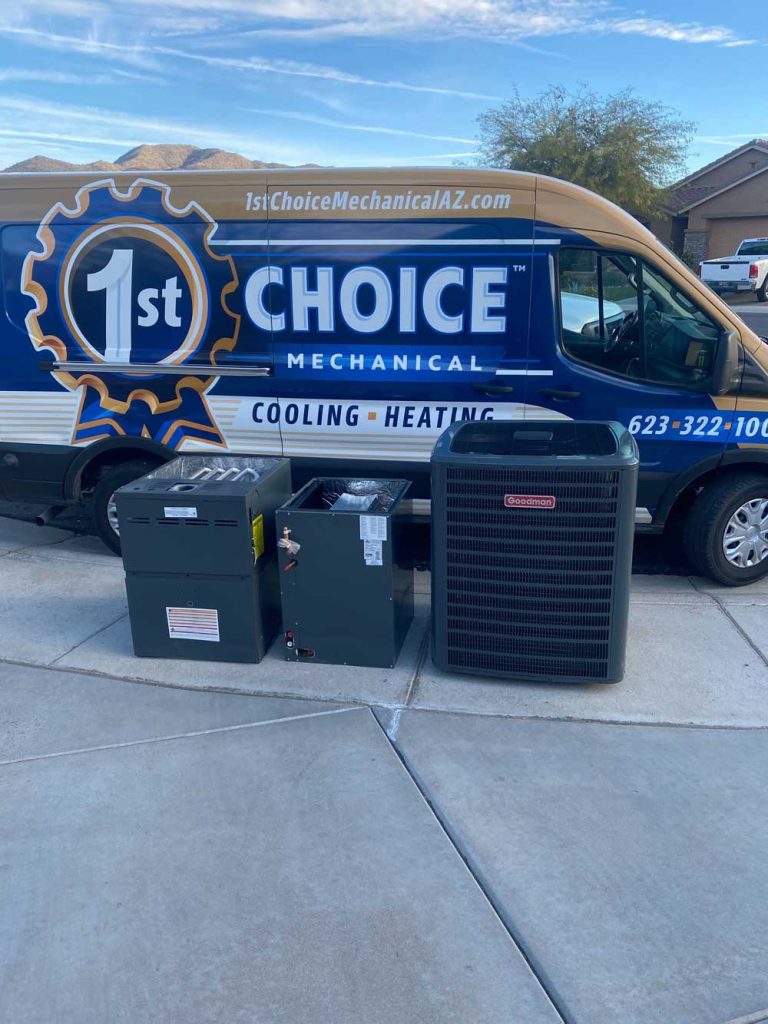 Emergency HVAC Services in Surprise
A broken HVAC system can be a major headache for homeowners. If you're unsure how to fix it or what to do, you should call an emergency repair service immediately..
Here are some reasons why:
You don't know where the problem is and aren't sure how to get at it yourself

The problem could be more serious than you think. A broken HVAC unit can cause flooding, water damage, and more serious issues if left untreated.

Your HVAC system might be beyond repair. So even if you fix it now, it will break again in the future.
When you need emergency HVAC service, you can count on 1st Choice Mechanical LLC. We offer 24/7 emergency service, so you don't have to worry about waiting for a repairman or scheduling an appointment. Our technicians can handle any problem that comes up, whether it's a broken system or no heat at all. We'll ensure your home is warm and comfortable again before the day ends.
When To Call Us for 24/7 HVAC Repair
Minor HVAC issues, such as a loose door knob, can wait until regular business hours to be fixed. However, some issues require immediate professional attention before things worsen. Call us for emergency repairs if you experience any of the following situations. 
No heat in the middle of winter

Loss of cool air during a heatwave

Loud or unusual noises

Condensation Leaks

Gas leaks

Electrical issues
At 1st Choice Mechanical LLC, we always have a team of technicians on standby, ready to respond to your emergency HVAC needs at a moment's notice. So don't wait a minute longer. Call us now at  (623) 323-1021.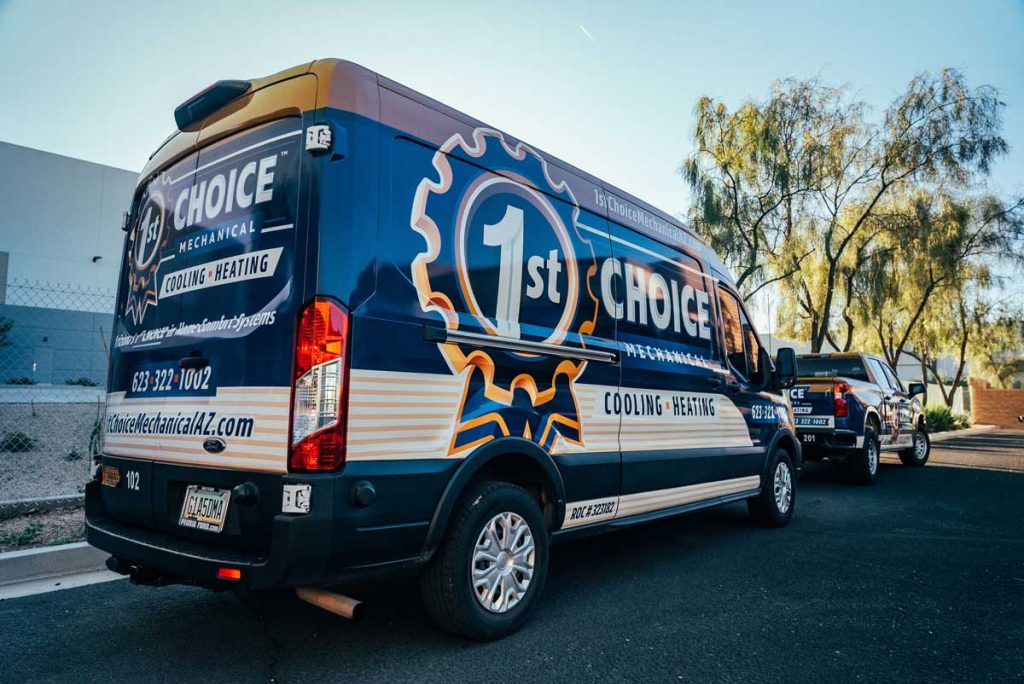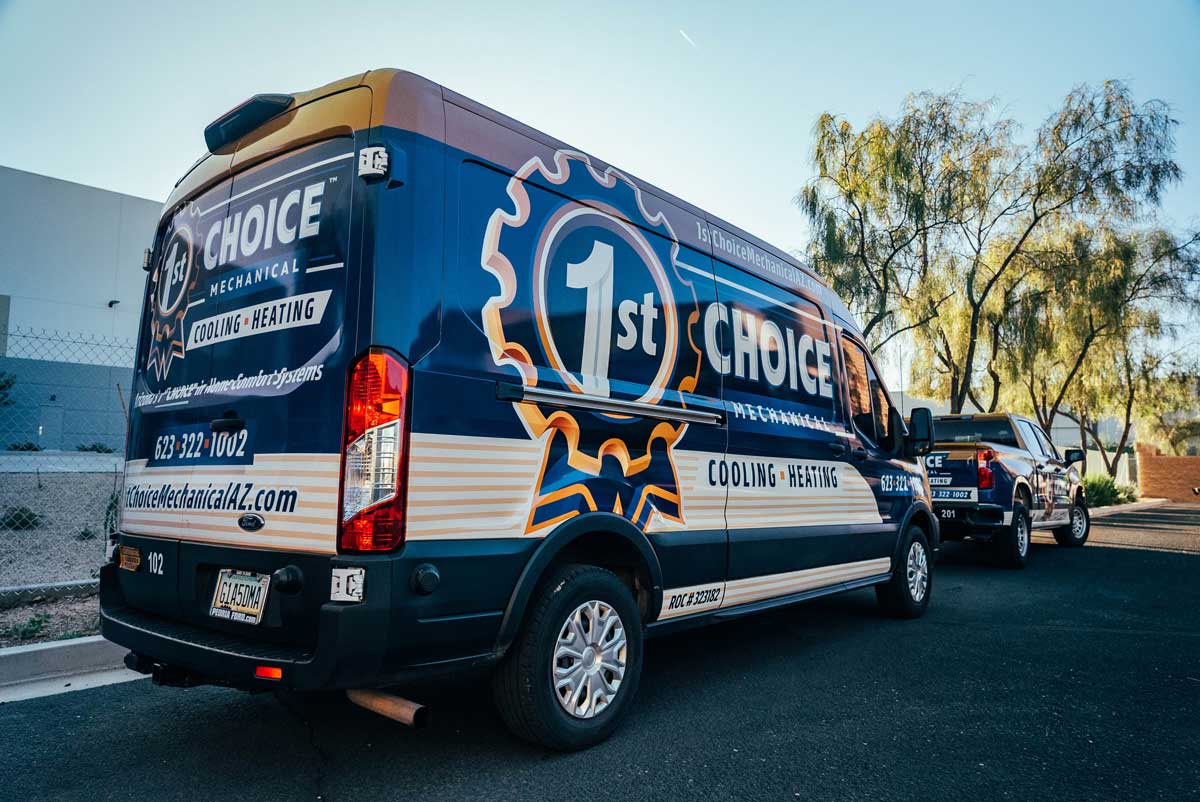 Choose 1st Choice Mechanical LLC as Your Residential HVAC Contractor in Surprise
We are a full-service HVAC company serving Surprise and the surrounding areas in Arizona. Our highly trained and certified technicians can help you with all your heating and cooling needs. We take great pride in our work and are always ready to go the extra mile for our customers. 
Thanks to our 20 years of serving Surprise homes, you can count on us to give your HVAC systems the expert care they deserve every time. From repairs to maintenance and installation, we are your one-stop shop for all your HVAC needs in Surprise. 
Contact 1st Choice Mechanical LLC online or call (623) 323-1021 to schedule residential HVAC service for your Surprise home.