Reliable and Top-Rated Heat Pump Services in Phoenix
#1 Heat Pump Installation in Phoenix, AZ, with Over 500 5-Star Reviews
At 1st Choice Mechanical LLC, we offer many heating and cooling services, including heat pump installation. Our customers use cooling technology ranging from window-mounted units to central air conditioning and heat their homes with furnaces, boilers, and other heating systems. 
The latest trend in heating and cooling systems, particularly in mild climates, is combined heating and cooling with heat pump technology.
If your home in the Phoenix, AZ, area has an aging heat pump or relies on a different heating system, call us at 1st Choice Mechanical LLC to discuss the potential of a heat pump to increase the efficiency of your home heating and to sign up for heat pump installation. 
Ready to boost heating and cooling efficiency? Call (623) 323-1021 today!
Simply fill out the form below and a member of our team will respond to you as soon as possible.
Unlike a furnace or a boiler, heat pumps do not rely on combustible fuel like natural gas or propane or generate heat directly from electricity. Using energy from outside the home, heat pumps achieve levels of heat efficiency that outperform other heating systems.
Heat pumps heat homes by working like air conditioners in reverse. The heat pump draws heat from the air or ground outside the home and brings it into the home, where it heats the air. Heat pump systems can also produce cool air for your home by reversing the direction of the heat transfer. 
The cost of heating using heat pumps depends on the cost of natural gas and other heating fuels relative to the cost of electricity. A professional consultant at 1st Choice Mechanical LLC can help determine how installing a heat pump will affect your energy bills.
Many homeowners install a heat pump for efficient fall and spring heating with a backup heating system for days when the temperature is near freezing. Whether you want a more efficient system or want your home's heating and cooling to come from the same unit, heat pumps are excellent options. Ask our technicians about how they can benefit your house by giving us a call!
Regarding types of heat pumps, you generally have two options: air-to-air and geothermal.
Air-to-air heat pumps, like air conditioners, transfer heat between indoor and above-ground outdoor units. An air-to-air heat pump consists of mainly the same components as a central air conditioning system. 
Meanwhile, geothermal heat pumps pull energy from the ground, which tends to have a more stable temperature than the air. They cost more to install because installation involves digging holes or trenches for the underground heat collection system.
Both types of heat pumps can heat the home without a furnace, although in cooler climates, it might be necessary to install a furnace as a supplemental heat source.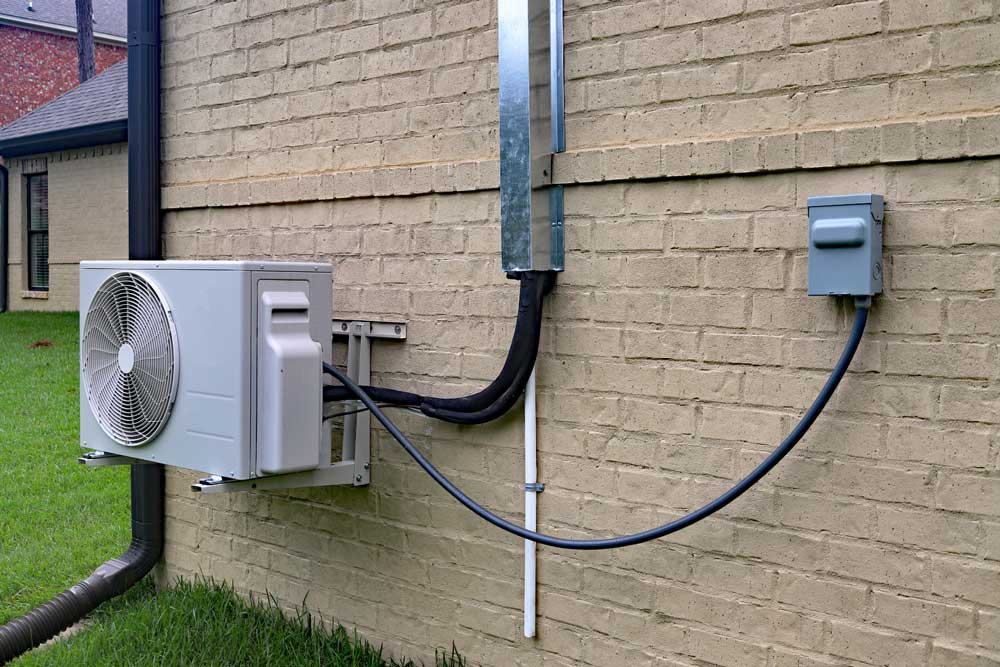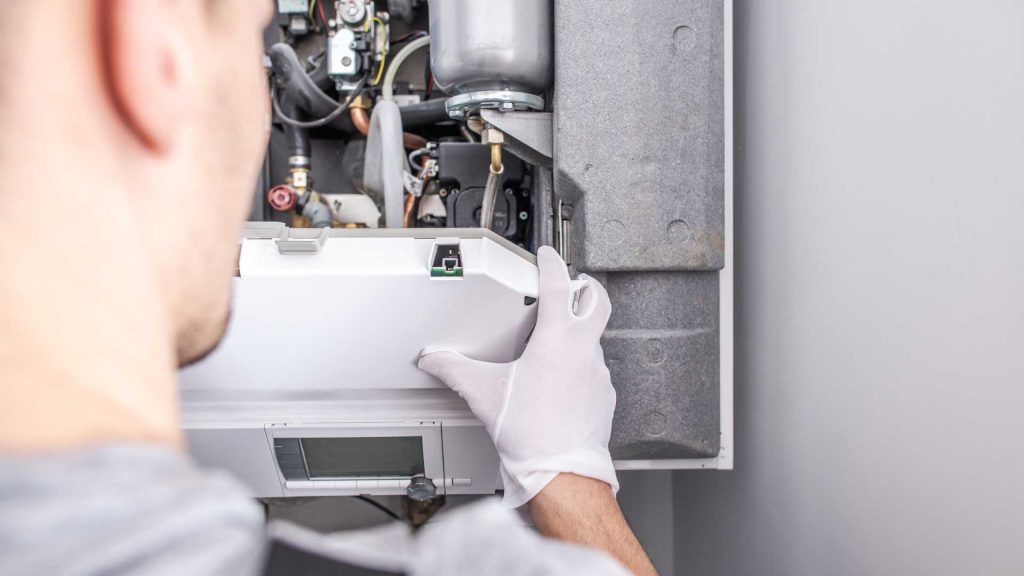 With 1st Choice Mechanical LLC, you can count on quick, efficient service from a courteous, professional, and qualified technician. We do our best to handle your installation as soon as possible. The amount of time that it takes to complete your installation depends on different factors, like the type of heat pump and your home's layout.
Since every home is different, we customize every installation according to a home's heating and cooling needs.
If you want to learn more about heat pumps but are hesitant because you are worried about the heat pump installation cost, call 1st Choice Mechanical LLC. We offer specials and will do everything we can to keep costs low.
We understand how important heating and cooling are to members of the Phoenix, AZ, community, and we do not want anyone to go without a safe and comfortable home due to the cost of maintenance, repair, and installation.
Heat Pump Installers Near Me
If you need a contractor to install or repair your heat pump, choose a company with local knowledge and experience with various heat pump designs. Heat pump installation technicians should know the local climate and be able to accurately assess your needs based on the square footage of your home, the climate, heating and cooling needs, and other factors.
When you discuss your heat pump installation plans with contractors, ask the following questions:
Do they have licenses and insurance?

Do they have accreditation with the Better Business Bureau?

How many years have they worked in heating and cooling?

What percentage of their business is heat pump installation and maintenance?
At 1st Choice Mechanical LLC, we have over 20 years of experience in air conditioning maintenance and installation. We also have an A+ rating with the Better Business Bureau, several five-star ratings, and no complaints within the past year. Our customers rave about the quality of our work and service.
If you need servicing or the installation of a heat pump or other air conditioning system, talk to us before searching the internet for "heat pump installers near me." We can deliver top-quality installation at an affordable price.
Heating and Air Conditioning Maintenance for Heat Pumps
Our services don't end after installing your new heat pump. We can help you keep it running optimally with our professional maintenance services!
Like any other heating and cooling system, heat pumps will operate for longer and more efficiently with routine maintenance.
At 1st Choice Mechanical LLC, you can depend on us to follow a complete checklist and diligently service every component of your system, including:
The wall-mounted units for mini-split systems

The thermostat and electrical system

The evaporator and condenser coils

The refrigerant levels

The outdoor AC Unit

The air handler
Achieve New Heights in Heating and Air Conditioning Performance with a Heat Pump from 1st Choice Mechanical LLC
Don't put off installing a new or upgraded heat pump another season. Give yourself and your family the benefit of energy efficiency and a customized heating and cooling system.
When you need heat pump installation, don't settle for subpar work from inexperienced technicians. Call (623) 323-1021 to talk with a member of the 1st Choice Mechanical LLC team and get results you can count on!