Phoenix's Most Preferred Air Conditioning Service Company
#1 Air Conditioning Repair Company in Phoenix, AZ, with Over 500 5-Star Reviews
Air conditioning is vital to keeping your Phoenix, AZ, home and family comfortable. When something goes wrong, you need efficient and reliable air conditioning repair.
The team from 1st Choice Mechanical LLC is standing by to ensure that your AC works as it should. Our experienced crew of AC contractors has more than 20 years of experience working on all brands and models of air conditioners and can quickly diagnose and fix even the most complex issues. 
Is your air conditioning system acting up? Don't sweat it! At 1st Choice Mechanical, we offer top-notch AC repair in Phoenix, AZ, to ensure your comfort all year round. 
With our experienced technicians on the job, you can trust us to get your AC running quickly and efficiently. We know all makes and models of air conditioners, so regardless of your system's age or type, we have you covered. We have more than 20 years of experience in the industry, so you can count on us to get the job done right.
When you need fast, friendly, and knowledgeable AC service, call 1st Choice Mechanical LLC. We're your complete air conditioning service company and offer installation, replacement, repair, and maintenance that you can trust. You can count on us for affordable rates and high-quality work on every service, including:
With scorching temperatures that can reach well above 100 degrees Fahrenheit during the summer, a reliable and efficient cooling system is essential to maintain comfort in your home or office.
1st Choice Mechanical understands the importance of a properly functioning air conditioner, so we offer top-notch air conditioning repair in Phoenix, AZ, to keep you cool and comfortable all year round. Our team consists of highly experienced technicians trained to handle a wide range of AC systems. We will provide you with a detailed inspection of your system, diagnose any issues, and make any necessary repairs or replacements. Get in touch with us today to schedule your service.
Call 1st Choice Mechanical LLC at (623) 323-1021 for all your AC service needs in the Phoenix, AZ, area!
Simply fill out the form below and a member of our team will respond to you as soon as possible.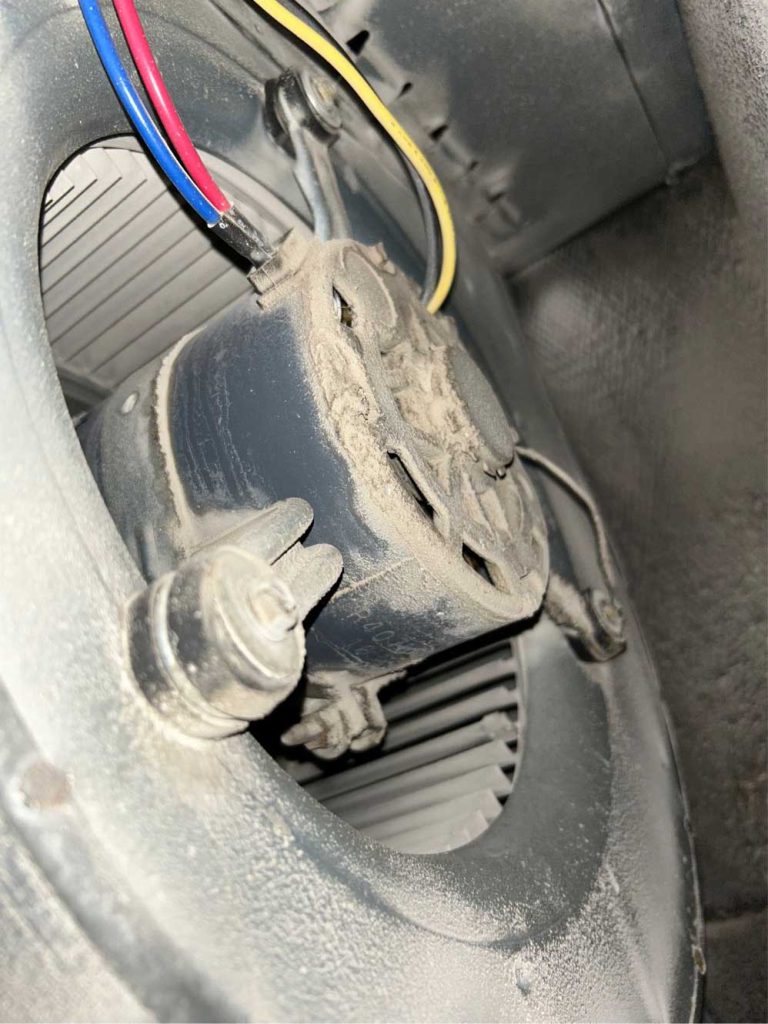 ac installation & Replacement
Air Conditioner Installation and Replacement
With temperatures that routinely soar into the triple digits, Phoenix is one of the warmest areas in the country. A working air conditioner is a must, so if your current AC unit isn't working as it should, call 1st Choice Mechanical LLC about getting a new one. We can help you select the perfect AC system for your home and provide professional, first-rate installation.
Investing in a new air conditioner offers a long list of benefits, including:
Better energy efficiency

More reliable operation

More durable equipment

Improved indoor air quality 

A safer unit 

Quieter operation 
If your air conditioner needs repairs more often than it works, it's inadequate for the Arizona heat, or you are paying high energy bills every month, call us about a replacement. We recommend replacing AC units every ten to 15 years to ensure you have the most up-to-date and efficient cooling possible.
When it's time for a total replacement, you can rely on us for a hassle-free experience. Our technicians are well-known for their knowledge and experience and for doing the job right every time. We adhere to all mandatory safety codes and standards. You can trust us for proper AC installation, so you don't have to deal with preventable issues.
Are you concerned about paying for the new AC unit and installation? At 1st Choice Mechanical LLC, we offer approved customers convenient financing options. We make it easy to invest in a new AC unit (or repair your existing system) without worrying about your household budget. 
We work with several financing companies that offer attractive financing programs to approved customers. When you call us for an estimate, we'll let you know about easy financing programs that may include special offers, favorable interest rates, flexible payment options, and more.
Don't let unexpected heating and cooling costs leave you in a bind — let us help you find a solution. 
The last thing you want on a hot day in the Sonoran Desert is a broken air conditioner. When you're overheated and frustrated, you do not want to wait for help, either. Our team at 1st Choice Mechanical LLC understands, and that's why we commit to providing 24/7 emergency air conditioning repair and being there when you need us most.
Our technicians can work on any type of cooling equipment from any manufacturer, and provide free, no-obligation estimates for all repairs. When you schedule service, we arrive promptly with all the tools and equipment necessary to do the job. You can count on us for courteous, professional service— and you may even be eligible for a two-year warranty on parts.
If your air conditioning isn't working as it should, the solution might be something simple that you can manage yourself without calling a professional. Before picking up the phone, try a few simple troubleshooting tips. In many cases, you can solve issues quickly on your own by doing the following:
Check the thermostat:

 Make sure the thermostat is on and at the desired settings. The batteries may need replacing, or someone could have accidentally reset the temperature. Check the circuit breaker panel as well; you may need to reset a tripped breaker switch.

Check the air filter:

 A dirty air filter is one of the most common reasons for diminished AC performance. When dust and other debris clog the AC filter, air can't flow freely through the unit. This means it has to work harder and may not produce as much cold air. 

Check the outdoor AC unit: 

If outdoor debris, such as overgrown plants or twigs, collects in the unit's vents, it can affect the air conditioner's operation. In some cases, debris can damage the fan blades.
If you've checked for these common problems and everything seems fine, call the pros from 1st Choice Mechanical, LLC, to diagnose the problem.
Signs You Need Professional Air Conditioning Repair
Although basic troubleshooting can often get your AC unit up and running again, certain problems require professional help, including:
No matter what's happening with your AC unit, one of our friendly technicians can be there quickly, at any time of day or night, to solve the problem. We work hard to exceed expectations and eliminate the hassles of dealing with the AC system. We'll leave you cool, comfortable, and confident that your AC won't let you down. 
If your cooling system stops working unexpectedly and you need emergency AC repair in Phoenix, AZ, don't hesitate to contact us. Our professionals are available 24/7 for emergency services, so we can arrive at your property quickly and resolve the issue as soon as possible.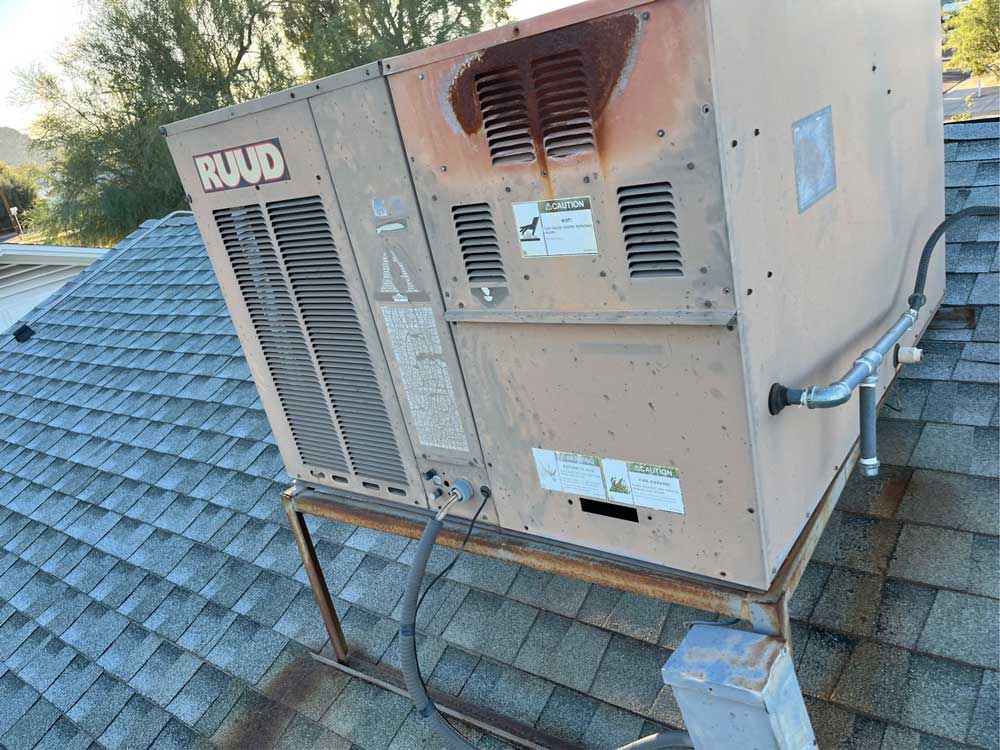 FAQ's Regarding Air Conditioning Repair and Maintenance
We're proud to be local air conditioning experts Phoenix residents can count on. We know you have questions; the following are some of the most common queries we receive from customers. 
We take pride in our unwavering commitment to providing the highest quality AC repair. We understand that your comfort and satisfaction are paramount, so we go above and beyond to deliver exceptional solutions tailored to your needs. With our dedication to quality, you can trust us to exceed your expectations in every aspect of our services.
1st Choice Mechanical strives to ensure everyone benefits from our affordable AC repair services. Whether it's a minor or major adjustment, we always put your comfort first and provide high-quality repairs at reasonable prices. We work hard to keep our costs low without compromising on quality of service.
Why Are Timely Repairs Essential?
Timely repairs are essential to ensure that your AC is functioning at its optimal level. Neglecting repairs can lead to further damage and necessitate costly replacements or upgrades. It can also result in poor indoor air quality, energy wastage, reduced comfort levels, and increased utility bills. To prevent these problems, booking an appointment for repair services as soon as you notice any issues with the system is essential.
Expert Solutions For Your Cooling System Issues
When you need reliable air conditioning repair in Phoenix, AZ, and the surrounding areas, 1st Choice Mechanical is here to help. Our specialists are ready to tackle any AC issue, regardless of size or complexity. Our professionals undergo rigorous training to stay updated with the latest advancements in the HVAC industry, enabling us to provide you with reliable solutions. We go above and beyond to resolve your issues, answer your questions, and provide personalized solutions tailored to your needs.
Don't let a malfunctioning air conditioner disrupt your comfort – contact us today!
Air Conditioning Maintenance
Keeping up with air conditioning maintenance can prevent many of the most common problems with the units and helps you avoid inconvenient breakdowns and repairs. Regular maintenance ensures the system is safe since technicians spot potentially dangerous issues like electrical hazards and equipment wear.
Maintenance also helps preserve indoor air quality and energy efficiency. For example, the average AC unit loses as much as 5% of its efficiency every year when dust and dirt build up on the coils. 
At 1st Choice Mechanical LLC, we offer an affordable maintenance plan to help customers stay on top of AC maintenance. Our Comfort Club maintenance plan includes several benefits, such as:
Two scheduled maintenance visits per year to keep your system in top shape

A 20% discount on AC repairs 

A two-year warranty on parts with all repairs

Priority scheduling for all AC repair and maintenance visits

And more.
The Comfort Club ensures your air conditioning system works flawlessly all year round. When you enroll in our annual maintenance plan, you can enjoy peace of mind, greater convenience, and significant savings.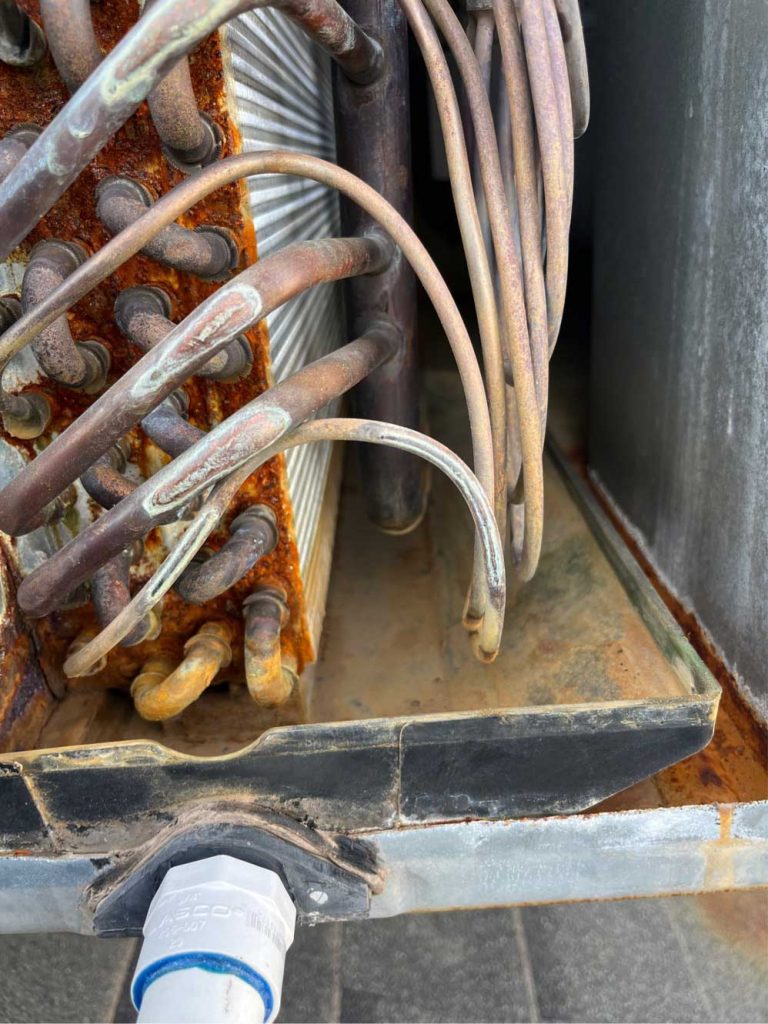 What Should I Look for in AC Repair Near Me?
Choosing a contractor for air conditioning repairs can feel overwhelming. With many options to choose from, how can you know that you're getting the best service? Asking a few important questions can help you feel more confident in your choice. 
Get recommendations from family and friends, and check online reviews to get a sense of what it's like to work with the air conditioning service company. Choose a company like 1st Choice Mechanical LLC with hundreds of positive reviews to show you can trust them. 
Only work with a licensed, bonded, and insured air conditioning service company to ensure you're protected in the unlikely event something goes wrong. Choosing a credentialed company also helps ensure high-quality work. 
A reputable air conditioning service company will provide a written estimate and clear explanations of all the work they do. You should expect fair, honest, and upfront communication. If problems arise, the best AC repair companies will let you know right away and come up with a solution. 
Choose 1st Choice Mechanical LLC for AC Repair in Phoenix, AZ
At 1st Choice Mechanical LLC, we strive to establish long-term relationships with our customers. We want to be your first choice whenever you need air conditioning repairs or maintenance and when you're considering a new system. Our priority is to provide exceptional customer service 24 hours a day, seven days a week.
When you choose 1st Choice Mechanical LLC as your air conditioning service company, you get the following:
We pride ourselves on delivering exceptional service and prompt response times to address your repair needs swiftly. Your satisfaction is our top priority. We take pride in our workmanship and stand behind it with a customer satisfaction guarantee. Don't let a malfunctioning air conditioner disrupt your comfort. Trust the experts at 1st Choice Mechanical for reliable and efficient air conditioning repair in Phoenix, AZ. Contact us today and experience the difference of working with a dedicated team that puts your needs first. Stay cool all summer long with us by your side.
When you need air conditioning repair, replacement, installation, or maintenance in the Phoenix, AZ, area, call 1st Choice Mechanical LLC at (623) 323-1021 to schedule a convenient appointment.