#1 Air Conditioning Installation Company in Phoenix, AZ, with Over 500 5-Star Reviews
An air conditioning system is essential to your home. Especially during hot Arizona summers, these systems maintain our comfort indoors while the sun rages outside.
When your air conditioner fails, it's crucial to have air conditioning installation services available to restore your indoor climate control. Although it's frustrating and sometimes costly to replace an HVAC system, new technologies offer improved systems that can significantly benefit your home. Air conditioning installation is an opportunity to refine your home systems.
We know all too well the blazing heat that can make the summer days feel unbearable. That's why having a reliable and efficient air conditioner is essential for your home. At 1st Choice Mechanical, we understand the importance of staying cool and comfortable during those scorching months, and our team of HVAC experts is here to make that a reality for you. With exceptional AC installation services in Phoenix, AZ, and the surrounding areas, we guarantee to provide you with the perfect cooling solution tailored to your specific needs. Whether you need a new air conditioner for your residential property or commercial space, we are here to help. Trust 1st Choice Mechanical to keep you cool when it matters most.
Call 1st Choice Mechanical LLC for air conditioning installation services in Phoenix, AZ, and the surrounding areas. We consistently receive the highest ratings in Phoenix with options for various AC systems and expert installation technicians. Call (623) 323-1021 to schedule a service consultation today.
Simply fill out the form below and a member of our team will respond to you as soon as possible.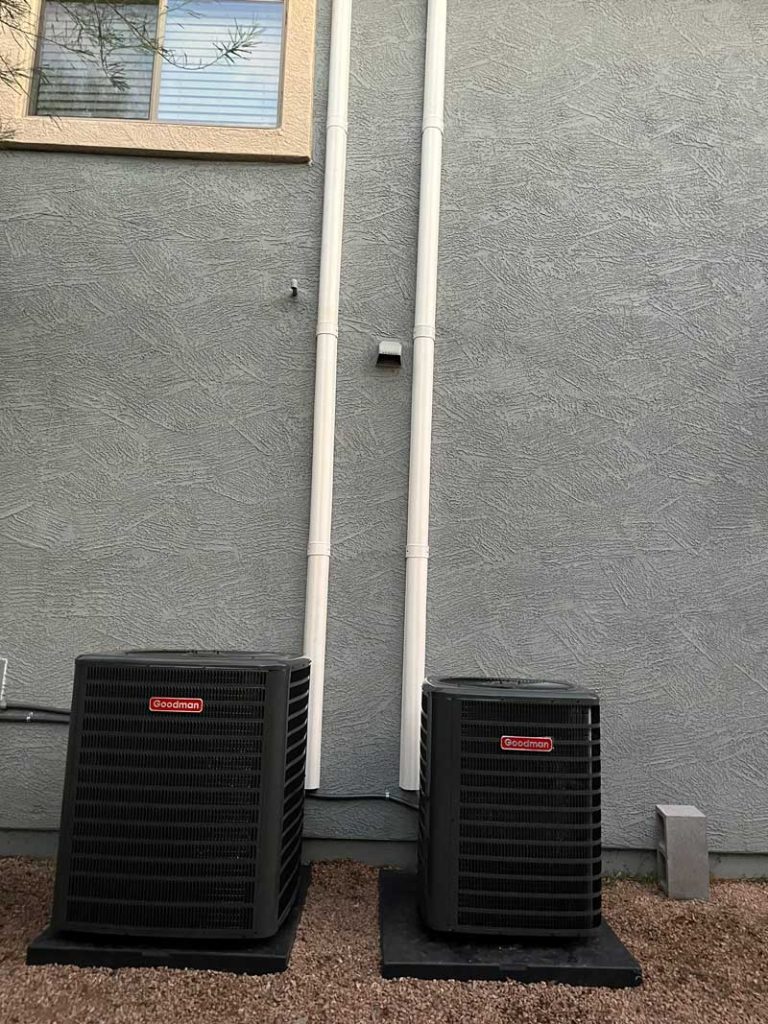 A Comprehensive Air Conditioning Installation Service
Air conditioners involve complex mechanisms and components. Furthermore, with so many options on the market for different systems, it can take time to decide what is best for your home. That's why our professional technicians provide comprehensive air conditioning installation services to help you research, select, install, and maintain the ideal system for your home.
Our services begin with an inspection of your home, where we evaluate what types of systems could be viable in your space. Afterward, we'll recommend the best fit for your house and discuss the installation procedure. Finally, our professional technicians will install your system, inspect it for optimal functioning, and maintain it throughout its lifespan.
1st Choice Mechanical assists at every step in the process. Our professional technicians are passionate about finding the best fit for your home.
Important Considerations Before Installing A New Air Conditioner
Before investing in a new air conditioner, there are several key considerations you should keep in mind. These factors will help you select a system that perfectly fits your home and provides optimal cooling performance. These include: 
Cooling Capacity:

Determining the appropriate cooling capacity is essential to ensure that your air conditioner effectively cools your space without wasting energy. Take into account the square footage, insulation, and ductwork to determine the ideal system size and configuration.

Energy Efficiency:

Energy-efficient air conditioners not only help subdue your carbon footprint but also your energy usage. Look for reliable brands with high SEER (Seasonal Energy Efficiency Ratio) ratings for optimal efficiency.

Indoor Air Quality:

Consider features like advanced filtration systems and humidity control options that improve the indoor air quality of your home, providing you with clean and healthy air.

Noise Levels:

Choose an air conditioner that operates quietly, ensuring a peaceful environment without disruptive noise.

Maintenance and Warranty:

Understand the maintenance requirements of the unit and inquire about the warranty to protect your investment and ensure long-term performance.
Get in touch with us today to discuss your specific needs and let our experts guide you toward the perfect air conditioning solution for your home.
Signs You Need Air Conditioning Replacement
Most homes already have an air conditioning system. However, at some point, you might notice that your air conditioning unit is functioning less effectively. But when is it time to replace your system?
Understanding the signs that you might need a replacement helps you avoid long-term breakdowns. Call installation professionals to assess your system if you notice the following symptoms.
1st Choice Mechanical For A Comprehensive AC Installation Process
At 1st Choice Mechanical, we take pride in offering a comprehensive AC installation process that covers every aspect of your air conditioning needs in Phoenix, AZ, and all nearby areas. With our extensive knowledge and experience, we can recommend the most suitable air conditioner that meets your unique requirements.
Once you've made your selection, our team will handle the installation with utmost care and precision. We work efficiently, minimizing disruptions to your daily routine. Our HVAC technicians are trained to install a wide range of AC systems, ensuring that the job is done right the first time. We also offer post-installation support, including system testing and calibration, to guarantee optimal performance and efficiency. With 1st Choice Mechanical, you can have peace of mind knowing that your AC installation is in expert hands.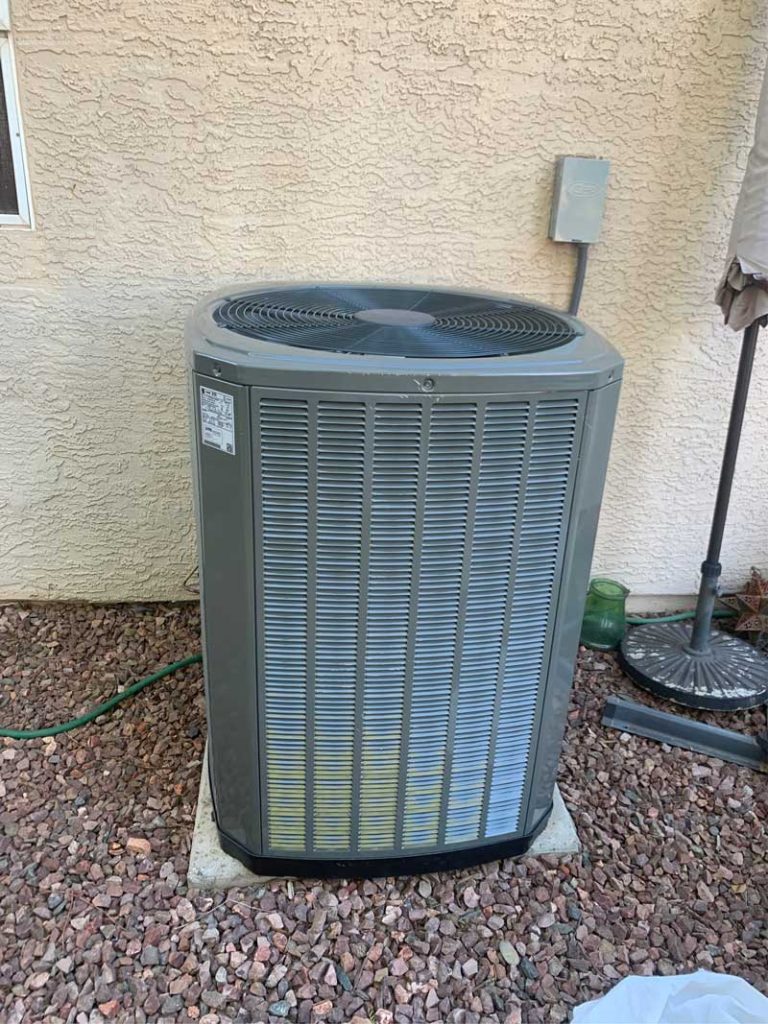 Choose the Best System With Our Air Conditioning Installation Company
With so many new air conditioning systems, it can take time to figure out the right fit for your home. That's why our air conditioning installation company offers system consultation to help you find the system that best fits your home.
With our years of experience helping clients select and install new HVAC units, we provide an informed perspective on the correct type of system for your home. Call 1st Choice Mechanical LLC for help evaluating your new air conditioner options.
Air Conditioning Installation Options
Since our professionals will help you evaluate different air conditioners, exploring system options is exciting. Below are the primary air conditioning systems professionals from 1st Choice Mechanical LLC recommend for most homes.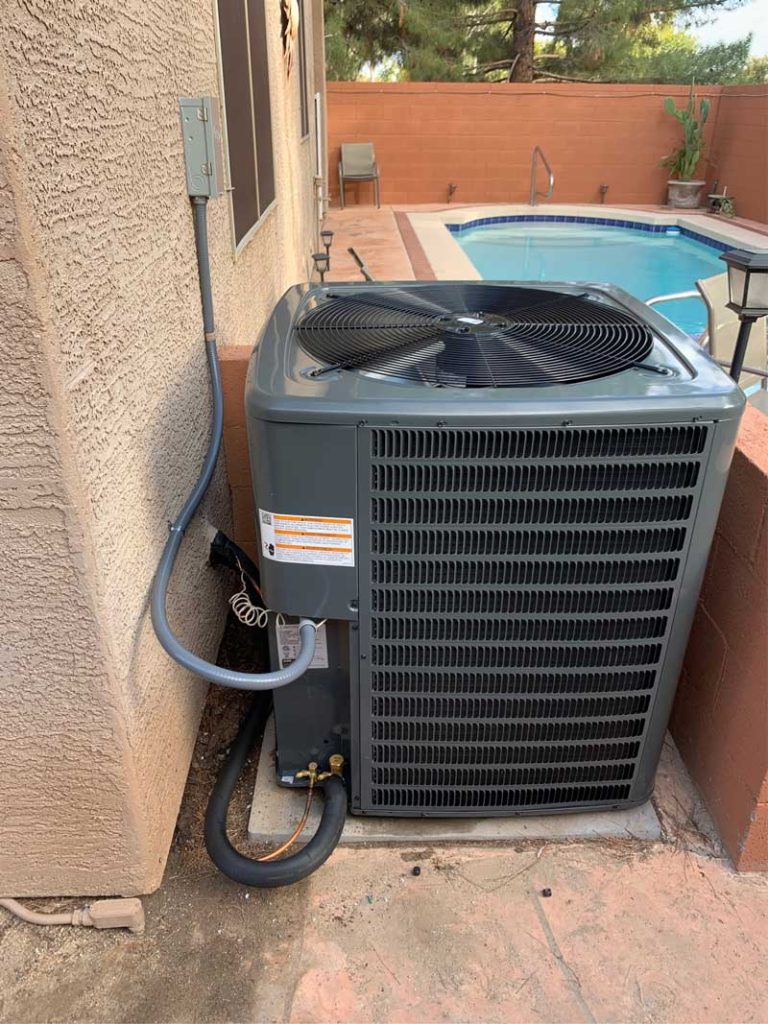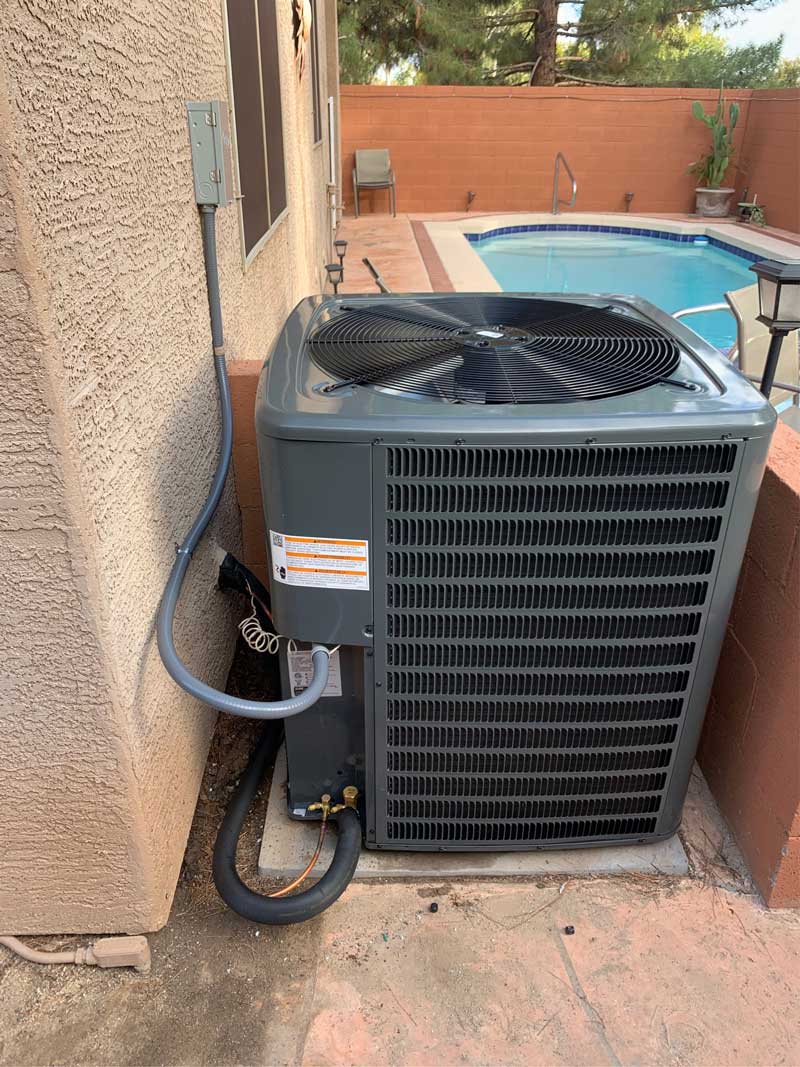 FAQ's Regarding AC Installation
Now that you're ready to install a new air conditioner, you probably have other questions about the process. Below are some of the most frequently asked questions that can help you learn about the air conditioning installation process.
Hire the Best Air Conditioning Installation Near Me with 1st Choice Mechanical LLC
Don't let the Arizona heat get the best of you. Contact 1st Choice Mechanical in Phoenix, AZ, today, and ensure reliable and hassle-free AC installation. Our certified and experienced team is ready to assist you in selecting the right air conditioner for your space and ensuring a flawless installation process. Post installation, our friendly and knowledgeable staff will be available to answer any questions and provide expert guidance. We prioritize customer satisfaction above all else and strive to exceed your expectations with our quality service and attention to detail. Trust us to transform your home into a cool oasis of comfort.
Why wait to revamp your indoor climate control and family's comfort? If you're ready for a new AC system, it's time to call 1st Choice Mechanical LLC. For more information about air conditioning installation from the top company in Phoenix, AZ, call (623) 323-1021 and schedule a service consultation today!