When you need professional HVAC services in Paradise Valley, look no further than 1st Choice Mechanical LLC. We provide heat pump repairs, air conditioning services, duct cleaning, and more. Call our highly skilled team of professionals at (623) 323-1841 to schedule a consultation. 
AC Repair in Paradise Valley, AZ
Your air conditioner is crucial for keeping you comfortable in Arizona's hot climate. When it no longer provides your home with cool air, turn to 1st Choice Mechanical LLC. Our skilled technicians can diagnose the problem with your AC system and issue necessary repairs with ease. 
Common problems you may experience include strange noises or odors coming from your AC vents, the system blowing warm air instead of cold, frozen condenser coils, and water leaking indoors from the unit. You may also notice a sudden, unexplained spike in your energy bill that could indicate a mechanical issue within your air conditioning unit. No matter the problem, our Paradise Valley HVAC specialists can provide the right solution. 
Contact us as soon as your air conditioner begins to malfunction in order to minimize damage. Delaying the problem could lead to a total system failure, requiring a replacement installation. In addition, putting off AC repairs can make your home extremely uncomfortable to the point where your sleep quality worsens, and various allergens infiltrate the air. 
We understand that air conditioners can malfunction at inconvenient times. However, you should never attempt to perform repairs without the proper qualifications. A DIY repair job puts your safety at risk.
Our technicians respond to your call day or night. We prioritize your comfort and deliver prompt AC repairs whenever you need them.
Simply fill out the form below and a member of our team will respond to you as soon as possible.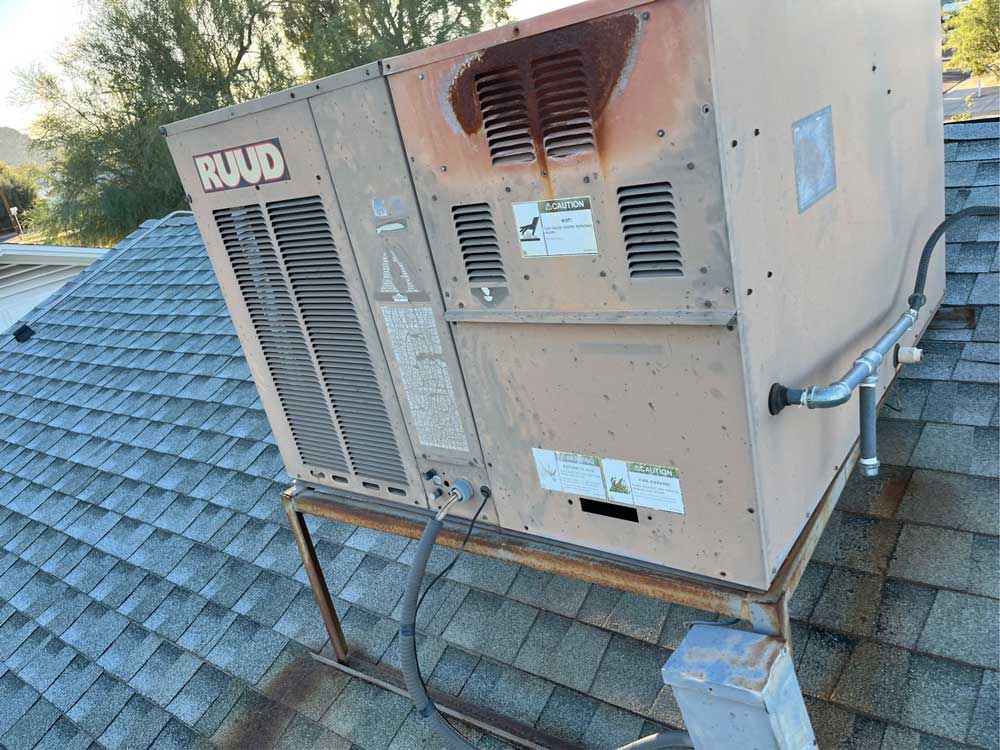 AC Installation in Paradise Valley, AZ
At 1st Choice Mechanical LLC, we can get your home cool quickly, even when your air conditioner breaks beyond repair. We can install a new system within your home that provides several benefits. 
A new AC installation can save you money in the long run, especially if your current unit frequently requires repairs. The cost to replace the system can offset increasing repair costs on an older unit. Newer models tend to have better efficiency ratings as well, so you can get the most from your air conditioner without incurring higher energy bills. 
Look out for signs that your air conditioner is ready for replacement. Common issues that precede new AC installation include high indoor humidity, increasing energy bills, strange noises or scents coming from the unit, warm airflow, and frequent need for repairs. 
Take note of your system's age as well. Most air conditioners last around 15 years, so if your AC unit has been in operation for more than a decade, it could be time to consider a new installation. 
When you choose 1st Choice Mechanical LLC for your AC installation, you deal with technicians familiar with all types of cooling systems. We install central air systems, wall AC units, window units, ductless split systems, and swamp coolers. If you're unsure which system is best for your home, we can evaluate your needs and suggest the right system. 
AC Maintenance in Paradise Valley, AZ
While no HVAC system lasts forever, you can extend the life of your air conditioner. Proper care and system maintenance is key to getting the most out of your cooling system. Maintenance checks help to detect any potential issues with your AC unit and help to avoid costly repairs. 
Routine AC maintenance can keep the system running more efficiently. However, neglecting to care for your AC unit can cause it to lose 5% of its operating efficiency within a single year. Going years without maintenance can result in higher energy bills over time as the system has to work harder to cool your home.
AC maintenance also benefits you by improving your indoor air quality. Regular cleaning of the system's air vents eliminates dust, dirt, and allergens from building up and infiltrating your air. Performing maintenance also helps to keep your system's warranty valid and saves you potential costs for repair or replacement.  
Our team offers tune-up services that can optimize your system and increase its longevity. Our technicians will test all functions of your AC system, including the thermostat settings, refrigerant levels, and electrical wiring. We can also clean out air conditioner drip pans, condenser coils, evaporator coils, blower motors, and air vents.
Our HVAC experts in Paradise Valley are ready to service your air conditioner with the necessary maintenance to improve its overall function and save you money.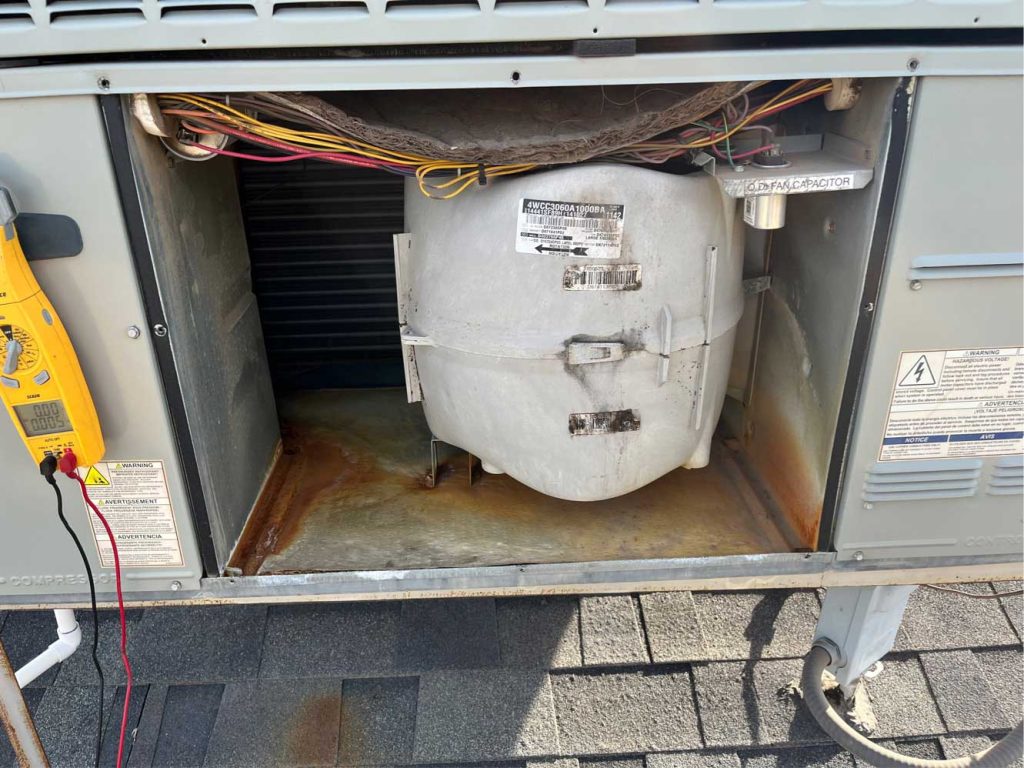 Heat Pump Repair in Paradise Valley, AZ
Heat pumps are a great tool to keep your home cool and function similarly to standard air conditioners. However, when a heat pump begins to create problems, it's important to call us at 1st Choice Mechanical LLC for repairs. Our experienced team knows how to handle the complexities of heat pump systems, can swiftly diagnose the problem, and provide necessary repairs.
Call us when you first notice signs of a malfunctioning heat pump. This can include poor temperature control, strange noises from the system, and sudden increases in your electric bill. When any of these occur, your heat pump could have a mechanical issue that only licensed professionals can detect. 
Our technicians can check the heat pump's airflow and refrigerant levels, clean coils, tighten any loose connections, test electrical wiring and replace the air filter. Allowing us to inspect your heat pump system optimizes safety and guarantees the right solution. Attempting to fix an issue with your heat pump yourself could result in injuries and possibly further damage to the system.
Heat pump repair costs can vary depending on the size of the system and the severity of the damage. At 1st Choice Mechanical LLC, we aim to provide affordable HVAC repairs to Paradise Valley customers. Ask us about special discount offers, such as free estimates and maintenance subscriptions. 
We can get your heat pump back to peak performance quickly and for a reasonable price. 
Heat Pump Replacement in Paradise Valley, AZ
Heat pumps only last so long. When your heat pump is due for replacement, we can equip your home with a quality system fast. 
Be mindful of your heat pump's performance and age, as these can be key indicators for when to replace the unit. Most heat pump systems last between 12 and 15 years. If your unit has been operating for more than a decade and begins to act up, it's wise to replace rather than repair it. 
Strange noises coming from the heat pump can also signal that the system is due for replacement. Pay attention to any rattling sound your heat pump may make, and call our team if you hear any unusual noises. 
We can inspect the system and offer expert guidance on heat pump replacement. Our friendly, knowledgeable technicians can walk you through any problems and suggest the best solution, whether it be repair or replacement. 
Replacing a heat pump can be a complex task. Fortunately, our service technicians have the proper skills and equipment to install a brand-new system in your home. 
You can avoid the need for early heat pump replacement with routine maintenance. Schedule appointments for heat pump maintenance twice per year, ideally before the start of each heating and cooling system. Professional tune-ups and cleaning will keep your system working longer and more efficiently to save you money.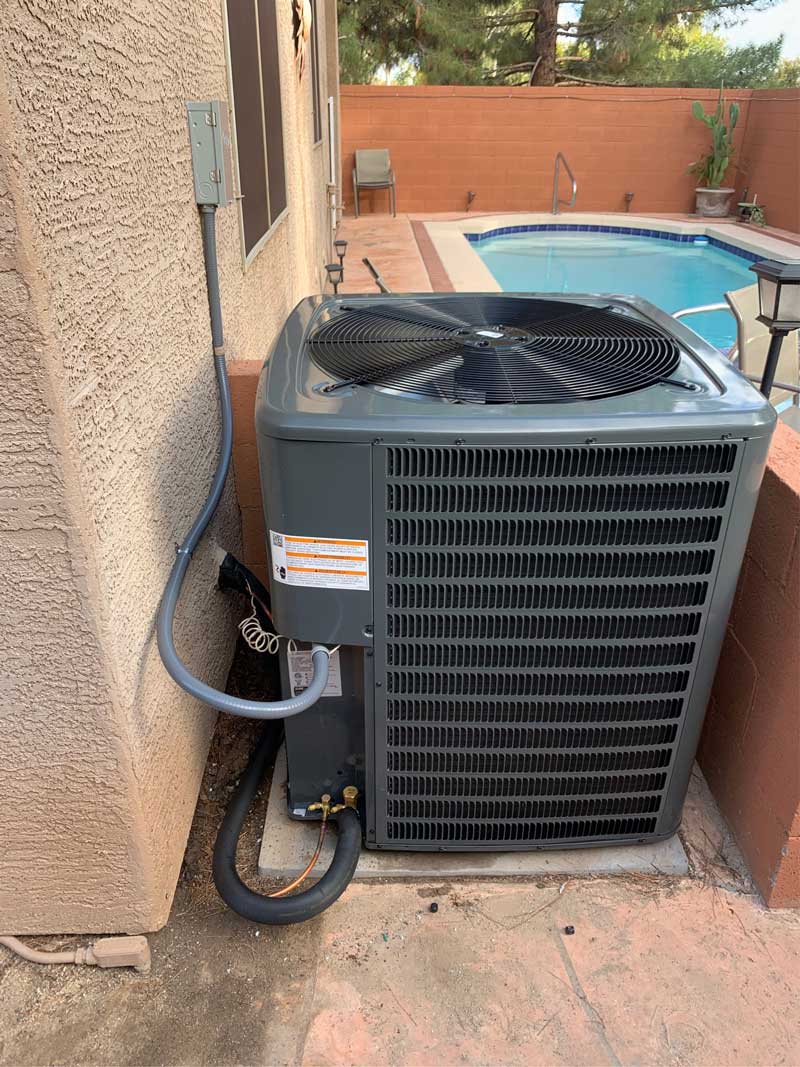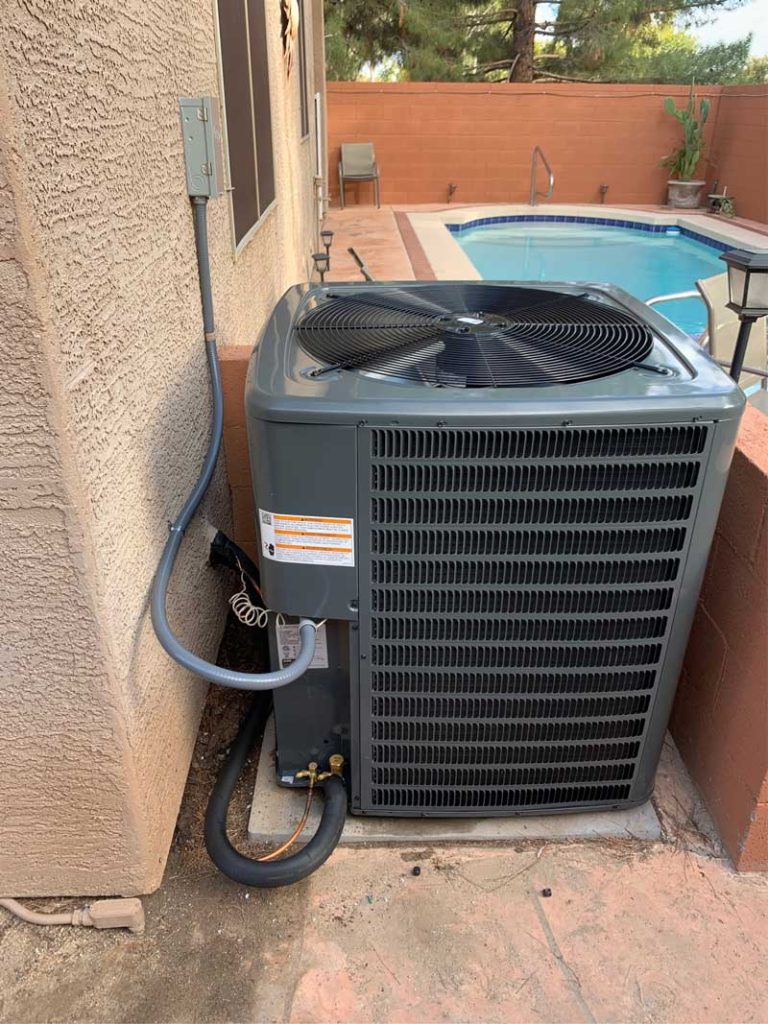 Air Duct Cleaning in Paradise Valley, AZ
One component of HVAC systems that helps keep the air clean is replaceable filters. However, air ducts are equally important for promoting clean air since they transfer cool air into your home. Keeping air ducts clean can improve not only your indoor air quality but also the function of your HVAC system. 
Dust, dirt, hair, bacteria, and even mold spores can build up within air ducts over time. Without cleaning the ducts regularly, these harmful elements can infiltrate the air. This not only reduces the overall air quality of your home but can pose serious health risks. 
Our experts recommend cleaning out air ducts every three to five years. However, your home's duct cleaning timeline may vary depending on a few factors.
Homeowners who sparingly use their HVAC systems require less frequent cleanings. More frequent duct cleaning will be necessary for homes with pets, smokers, and occupants with respiratory conditions like asthma. Be mindful of your situation and schedule a cleaning appointment with our team to ensure the health and safety of your home's air.
At 1st Choice Mechanical LLC, we can give your home the best air quality with our air duct cleaning services. Our technicians use high-quality equipment to rid your ducts of dangerous contaminants. We also offer guidance on how to care for all aspects of your HVAC system so you can live comfortably. 
Choose 1st Choice Mechanical LLC for Reliable HVAC Services in Paradise Valley, AZ
Whether you need AC installation, heat pump repairs, or general system maintenance, our 1st Choice Mechanical LLC team is there for you. Call (623) 323-1841 to schedule an appointment today.