1st Choice Mechanical understands that having a reliable HVAC system is essential to the comfort and efficiency of your home or business. That's why we provide comprehensive HVAC servicing in Scottsdale, AZ, and surrounding areas. With our services, you can have peace of mind knowing your heating and cooling systems are operating at peak performance.
With years of experience in the industry, our team has the knowledge and expertise to provide high-quality services for all types of HVAC systems. We specialize in repairs, maintenance, installations, replacements, inspections–you name it! Whether you're looking for an emergency repair or routine maintenance on your existing system, 1st Choice Mechanical has covered you!
Looking for HVAC service in Scottsdale, AZ? Choose the best! Scottsdale's top choice is 1st Choice Mechanical LLC, your local cooling and heating specialist.
Our experts know how frustrating it can be to deal with malfunctioning an HVAC in Scottsdale, AZ, which is why we work hard to keep your home comfortable year-round.
AC Repair in Scottsdale, AZ
Is your AC unit struggling? When you notice the signs of an air conditioning problem, don't wait. Call our certified technicians to repair your AC unit and restore your comfort with clean, cool air throughout your home.
Whether an electrical issue, a major malfunction, or a total system failure, many types of breakdowns can cause your air conditioner to shut down.
Problems in the compressor, coils, refrigerant, or ducks can rob you of cold air.
Hot or cold spots lead to the ducts, vents, and registers needing adjustment to even out cold air distribution.
When the air conditioning system makes a racket, something needs attention. Banging, rattling, screeching, or whistling, noisy units lead AC repair technicians to the source of the problem.
A stinky air conditioning system can stem from mechanical issues or problems in the ducts.
Condensation should drain away from your AC unit. Leaks could mean drain line damage or clogs, or other issues.
Struggling air conditioners work a lot harder to keep your home cool, eating up more energy than they should.
Don't let unexpected AC problems burn you up. Call our team at 1st Choice Mechanical LLC for 24/7 emergency AC repair.
AC unit need replacing? We offer professional AC installation of all the best brands and systems.
Simply fill out the form below and a member of our team will respond to you as soon as possible.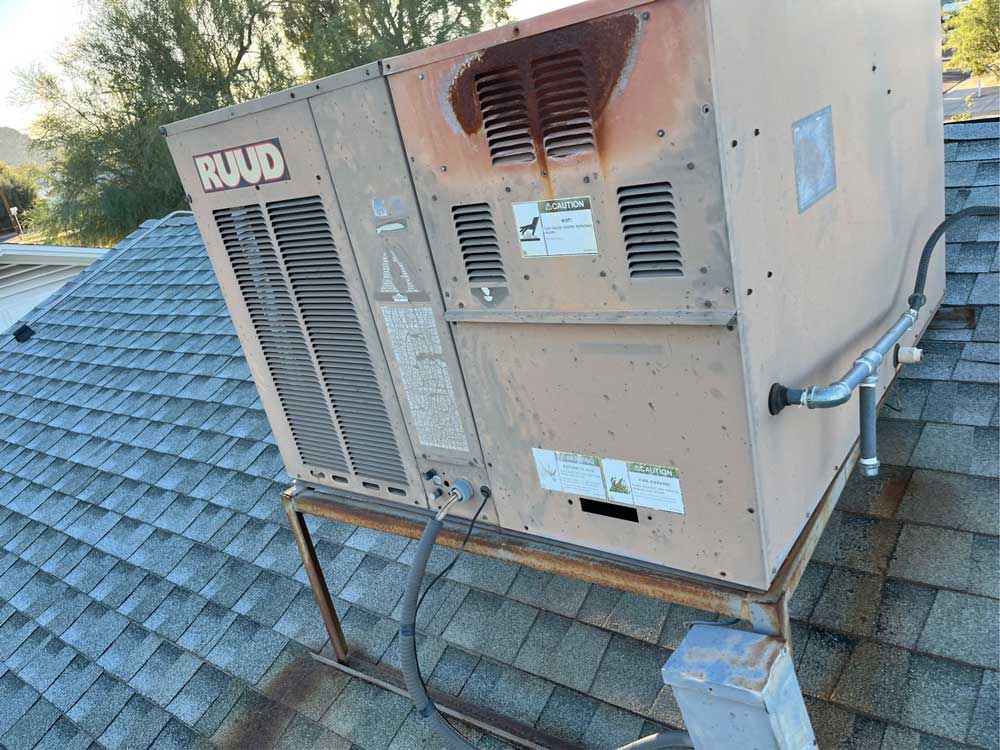 AC Installation in Scottsdale, AZ
Air conditioning is essential to keep your home cool in the Arizona heat. Dangerously high temperatures and poor air quality can threaten your health. If you notice any of the following issues, it may be time for a new cooling system.
The more the repairs pile up, the more you know your air conditioner needs replacing.
Struggling AC units consume too much energy, racking up high energy bills. The latest technology and increased energy efficiency in new systems can save you thousands in energy costs over time.
When the air conditioner just can't cool the house anymore, upgrading to a powerful new unit can solve the problem.
When the air conditioner just can't cool the house anymore, upgrading to a powerful new unit can solve the problea
Things break down with age, and your air conditioner sees a lot of wear and tear over its working life. The lifespan of an AC system in Arizona is between nine and 11 years on average.
Increased humidity, bad smells, and weird noises may indicate a struggling or failing air conditioning system.
When you need a new air conditioner, choosing the best system for your home and budget can seem overwhelming. That's why our knowledgeable professionals at 1st Choice Mechanical LLC can walk you through all the options and explain all the details, giving you control and confidence every step of the way.
Concerned about the cost of a new AC unit? We work with you with pricing options and financing to get you the air conditioning you need.
AC Maintenance in Scottsdale, AZ
You rely on your air conditioner to keep you comfortable through the long Arizona summers. Make sure it stays in top shape with routine maintenance.
Maintenance is essential to keep your air conditioning system running. With so many complicated components all working together, it takes a certified HVAC professional to tune up, clean out, top off, and adjust your system. Yearly maintenance ensures optimal performance and protects you from avoidable breakdowns and repairs.
Neglected air conditioning systems cost you big time. These systems can lose up to 5% efficiency every year, and the punishing Arizona climate forces more wear and tear on the various components, increasing the chance of a breakdown. Performing regular maintenance stops problems before they start and helps your air conditioning system perform its best year after year.   
Regular AC maintenance offers several benefits, such as:
Increases efficiency and energy savings

Provides better function for reliable temperature control

Reduces risk of repairs from deterioration

Improves air quality 

Extends lifespan of system and components

Protects warranty by upholding owner requirements
Keep your air conditioning system running smoothly with AC maintenance from 1st Choice Mechanical LLC. Our technicians perform detailed service using our comprehensive maintenance checklist to ensure every part gets the care it needs. Call to schedule your maintenance today, and get quality service and exceptional care for your HVAC in Scottsdale, AZ.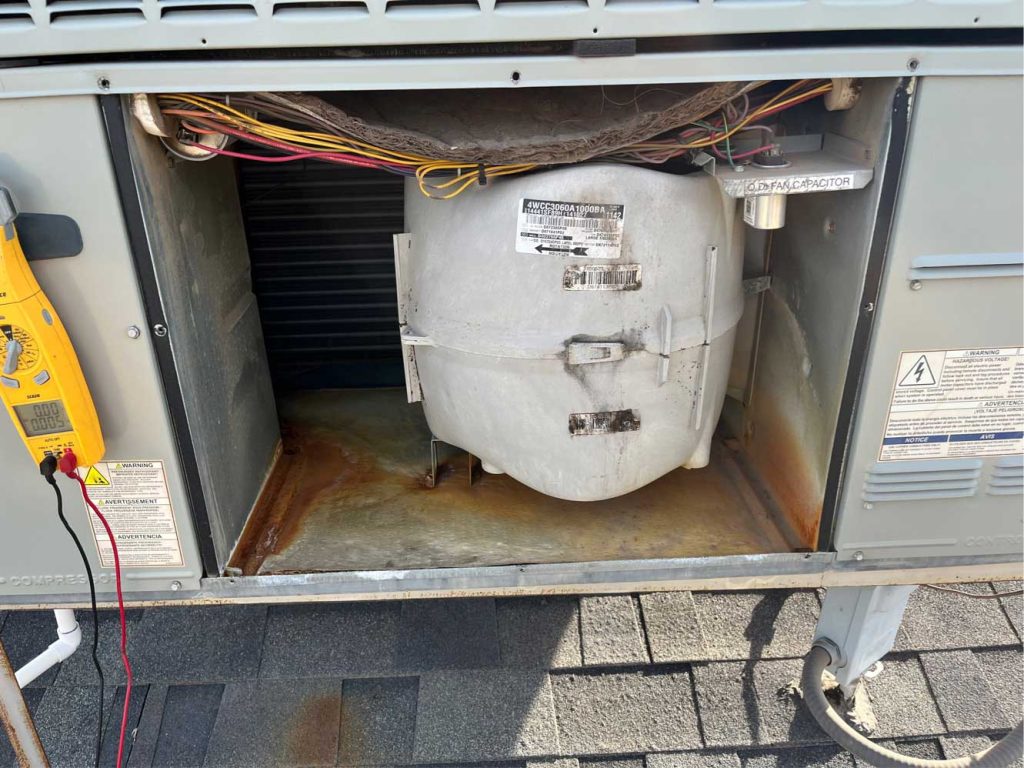 Heat Pump Repair in Scottsdale, AZ
Your heat pump works double-duty to keep your home comfortable. When your heat pump needs repair, call our specialists at 1st Choice Mechanical LLC. The following are signs that your heat pump needs repair.
Many issues can cause your heat pump to shut down, from electrical to mechanical. Heat pumps rely on complex, interconnecting systems to move air and adjust temperatures. Critical failures in key areas will cause the heat pump to shut down to protect the unit from further damage.
When indoor temperatures fail to reach the desired level, the problem could lie in the thermostat settings, the heat pump, or the communication between the two. Many factors cause your heat pump to lose temperature, including clogged filters, dirty coils, leaky ducts, struggling motors, or faulty air handlers.
A properly functioning heat pump shouldn't make much noise. If you hear squealing, grinding, clicking, or thumping, or you notice your system is starting up and shutting down repeatedly, you need an HVAC service repair tech to investigate.
Heat pumps help maintain even temperatures, with electricity usage that stays consistent year-over-year. When your electricity bill jumps up, it means your heat pump needs maintenance or repair to regain proper efficiency.
When constant use puts a strain on your heat pump, call our certified experts for reliable service.
Heat Pump Replacement in Scottsdale, AZ
Heat pumps work year-round to heat and cool your home. These versatile systems pump heat into your home in the winter and pump heat out of your home in the summer. That makes your heat pump a great value for year-round temperature control. Heat pumps can also be paired with traditional air conditioning systems to overcome even the hottest Arizona temperatures, ensuring your home stays cool and comfortable.
As your heat pump nears the end of its roughly ten to 15-year lifespan, you should prepare to replace it. Aging heat pumps lose efficiency, require frequent repairs, and run up high electric bills. Installing a new heat pump saves on operating and repair costs and gives you reliable comfort in all seasons.
If you need a heat pump replacement or think adding a heat pump to your home could benefit you, let our team take the stress out of your choice. Our expert heat pump technicians will talk you through all the benefits of heat pump replacement. From choosing the right model for your home's size and cooling needs to the removal of the old system to the installation process, we will ensure you have the highest level of understanding and confidence.
Get the best deals on new heat pumps and top-quality heat pump replacement service by calling our team.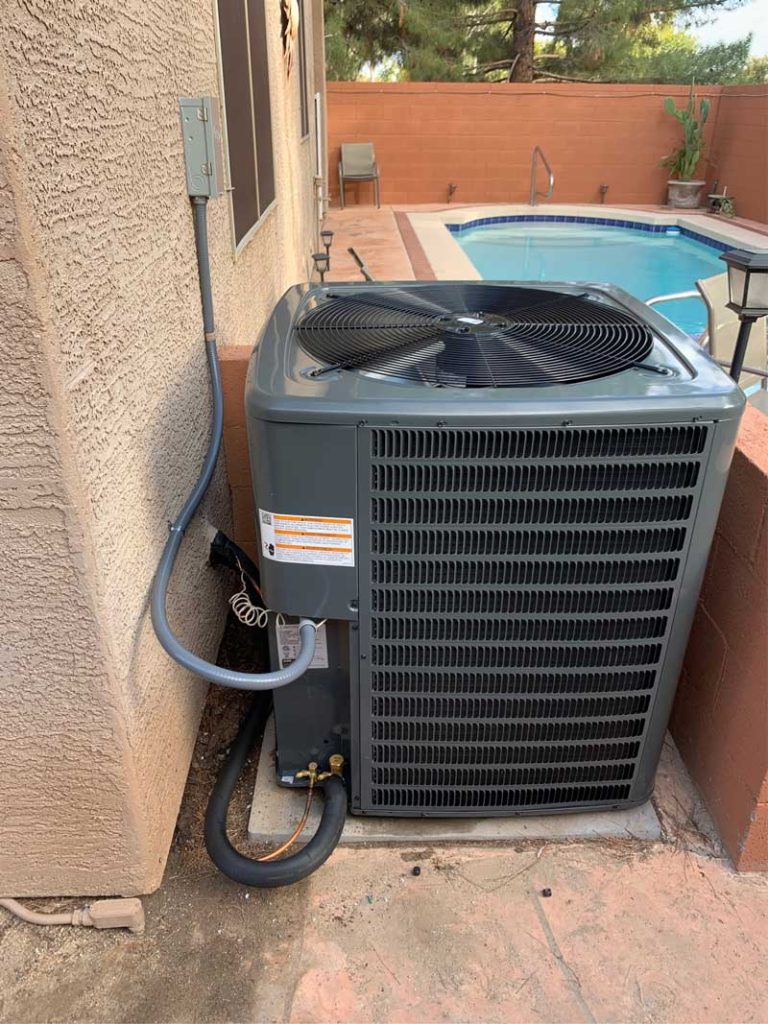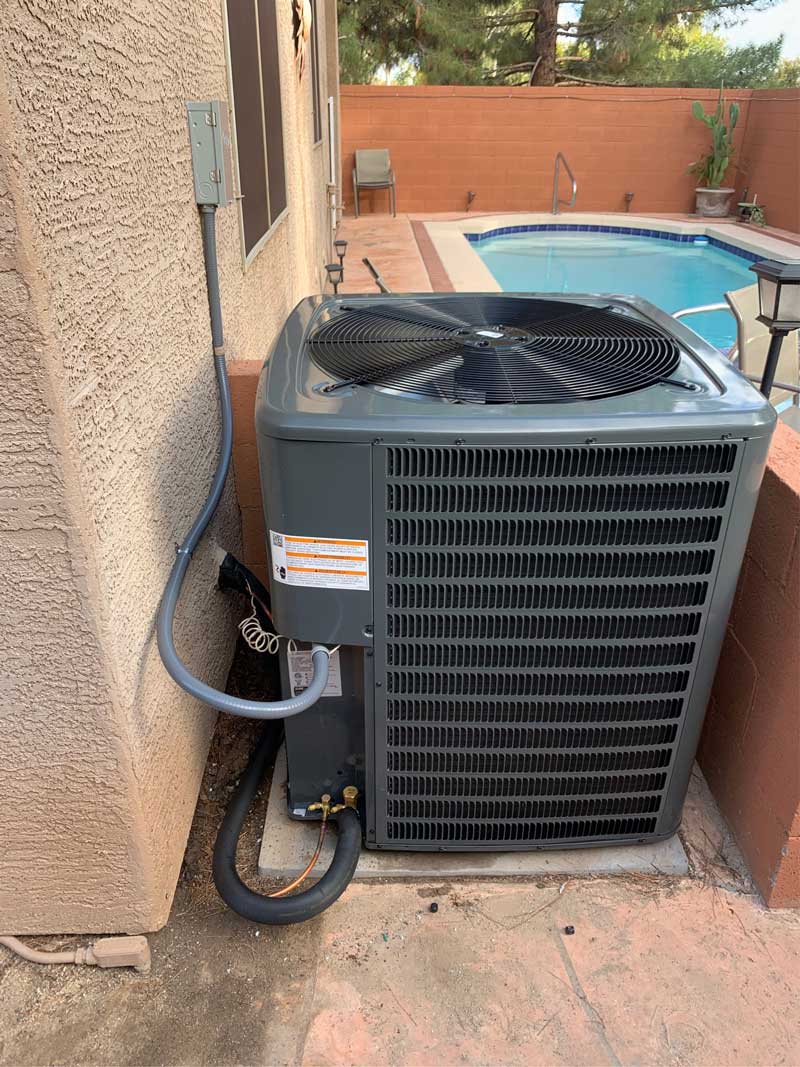 Air Duct Cleaning in Scottsdale, AZ
Air ducts need cleaning? Call our 1st Choice Mechanical team for professional air duct cleaning in Scottsdale, AZ.
Air ducts serve an important role in the comfort of your home. These corridors direct air through your home, carrying air to and from your heating and cooling units and allowing airflow from room to room. Over time, contaminants such as dust, allergens, pet dander, and debris can build up in your ducts.
Dirty air ducts restrict airflow, making your home temperatures less even and your HVAC system less efficient. Worse, contaminants in your air ducts blow out into your home, degrading the indoor air quality and making you sick. Dirty ducts can harbor mold, bacteria, and other threats to your health.
Professional air duct cleaning removes the buildup of dirt, debris, and contaminants that compromise the air quality in your home. Our trained technicians use specialized equipment to scrub out these hazards, ensuring the health of your air and preventing blockages and damage that impede good airflow. Professional air duct cleaning works in conjunction with regular maintenance to ensure your HVAC system performs to its highest standards.
When your indoor air quality drops or the air from your cooling and heating doesn't seem to flow properly, get air duct cleaning service from our experts at 1st Choice Mechanical LLC, offering thorough, cost-efficient air duct cleaning service in Scottsdale, AZ.
Comprehensive HVAC Servicing Solutions
Our HVAC servicing includes a range of complete tasks to ensure the optimal performance and longevity of your heating, ventilation, and air conditioning systems. Our servicing typically includes:
Thorough System Inspection:

Our skilled technicians will conduct a detailed inspection of your HVAC system, examining all components, including the furnace, air conditioner, heat pump, ductwork, and thermostat. This allows us to identify any existing or potential issues.

Cleaning and Maintenance:

We will clean and maintain various parts of your HVAC system, such as filters, coils, blower components, and condensate drains. This helps improve system efficiency, prevent debris buildup, and enhance indoor air quality.

Electrical Component Check:

We will inspect electrical connections, controls, and wiring to ensure they are secure and functioning correctly. This helps prevent electrical issues and improves overall system safety.

Refrigerant Level Check:

We will check refrigerant levels and adjust them if necessary for air conditioning and heat pump systems. Proper refrigerant levels are crucial for optimal cooling performance and energy efficiency.

Ductwork Inspection:

We will examine your ductwork for any leaks, blockages, or damage that may hinder airflow or compromise system efficiency. We can provide duct sealing or repairs to ensure proper airflow distribution.

Performance Testing:

After completing the servicing tasks, we will perform comprehensive performance testing to ensure your HVAC system operates efficiently and delivers the desired comfort levels.
Our servicing is tailored to your HVAC system's needs, considering its age, condition, and any manufacturer recommendations. We prioritize thoroughness, attention to detail, and customer satisfaction in all our servicing procedures. Contact us today to schedule an HVAC service appointment and let our expert technicians take care of your heating and cooling needs.
Maximizing Comfort and Efficiency: The Importance of Routine HVAC Servicing
Regular HVAC servicing maximizes comfort and efficiency in your home or business. Here are a few reasons why routine maintenance is essential:
Improved Performance:

Regular servicing helps identify and resolve potential issues before they escalate into major problems. You can ensure consistent and reliable performance by keeping your HVAC system in optimal condition.

Energy Efficiency:

Well-maintained HVAC systems operate more efficiently, consuming less energy to deliver the desired heating or cooling. This reduces your carbon footprint and translates into significant cost savings on your utility bills.

Maximize Equipment Lifespan:

By investing in regular maintenance, you can extend the lifespan of your HVAC equipment. Timely repairs and preventive measures can help avoid costly breakdowns and premature system replacements.

Warranty Compliance:

Many manufacturers require regular servicing to maintain the warranty on your HVAC equipment. Adhering to these requirements protects your investment and validates any potential warranty claims.
Don't wait for a system breakdown or an uncomfortable indoor environment. Contact 1st Choice Mechanical today to schedule routine HVAC servicing in Scottsdale, AZ, and experience the benefits of a well-maintained heating and cooling system.
Get Scottsdale, AZ's 1st Choice in HVAC
1st Choice Mechanical is dedicated to providing exceptional HVAC services in Scottsdale, AZ, and surrounding areas. From installations and repairs to maintenance and air quality solutions, our comprehensive range of services is designed to meet all your heating and cooling needs. Our team of skilled technicians is committed to maximizing your comfort, improving energy efficiency, and prolonging the lifespan of your HVAC equipment.
When Arizona temperatures strike, rely on our skilled, friendly, and affordable professionals at 1st Choice Mechanical LLC to keep you comfortable.
We want to be the go-to HVAC contractor for all your HVAC service needs. Call now at (623) 887-8613, or contact us online to schedule service for your HVAC in Scottsdale, AZ.