AC Maintenance in Glendale, AZ, And Surrounding Area
As a home or business owner in Glendale, AZ, you deserve to enjoy a comfortable and refreshing environment all year round. That's where 1st Choice Mechanical comes in – your one-stop shop for expert AC maintenance services. Our experienced technicians are dedicated to operating your air conditioning system at peak performance, ensuring your space remains cool and comfortable.
Discover the benefits of professional services AC maintenance in Glendale, AZ, brought to you by 1st Choice Mechanical. With over 20 years of experience, we are committed to ensuring your comfort and satisfaction.
Simply fill out the form below and a member of our team will respond to you as soon as possible.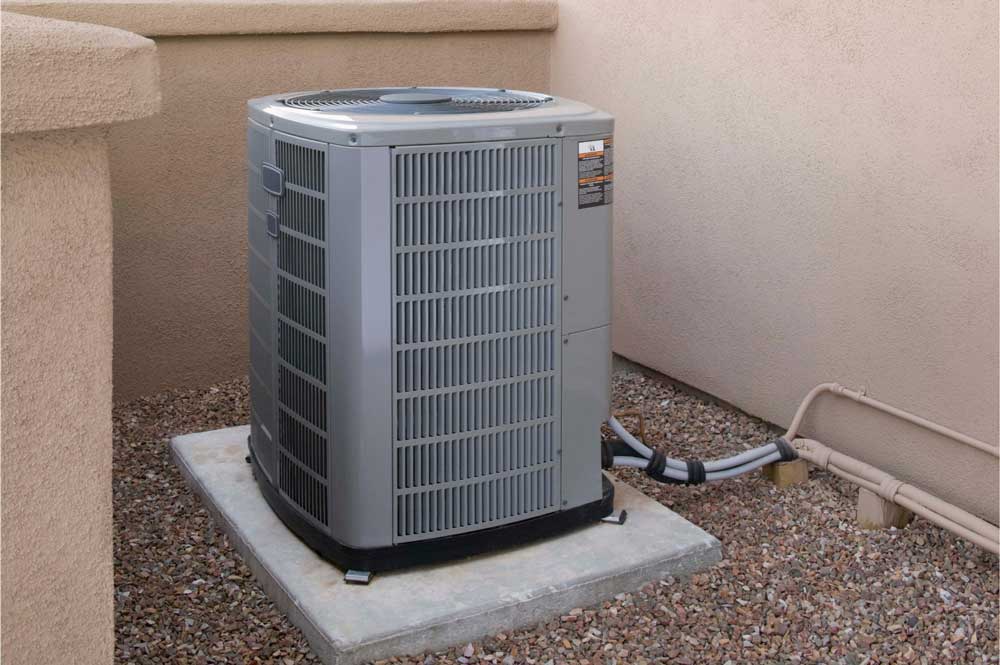 The Rewards of Consistent AC Maintenance
Investing in routine AC maintenance brings numerous benefits:
Optimal Performance: A well-maintained AC unit operates at its best, providing consistent cooling and reducing energy consumption.
Maxed Lifespan: Regular maintenance helps prolong the life of your AC system, preventing costly repairs or early replacements.
Improved Air Quality: Clean filters and coils improve indoor air quality, minimizing allergens and pollutants in your living or working space.
Breakdown Prevention: Routine check-ups detect potential issues before they escalate into expensive problems, avoiding unexpected breakdowns during extreme temperatures.
Stay ahead of the game! Schedule your AC maintenance with 1st Choice Mechanical and experience the difference that professional care can make.
Elevate Your AC System's Performance with Our Professional Maintenance Services
At 1st Choice Mechanical, our expert technicians specialize in comprehensive AC maintenance services to enhance your cooling system's performance. From thorough inspections and cleaning to optimizing refrigerant levels and replacing filters, we ensure your AC system operates at its best. Our precise thermostat calibration and attention to electrical connections guarantee precise temperature control and optimal comfort. Trust us to elevate your AC system's performance and enjoy a cool and comfortable indoor environment. Contact us today to schedule your AC maintenance appointment.
Experience the 1st Choice Mechanical Difference for AC Maintenance In Glendale, AZ
Choosing 1st Choice Mechanical for your needs AC maintenance in Glendale, AZ means partnering with a trusted, experienced team. Here's why we stand out:
Round-the-Clock Service: We offer 24/7 service to address your AC issues whenever they arise, ensuring your comfort is never compromised.
Skilled Technicians: Our proficient technicians have the expertise to handle all AC systems and are dedicated to delivering exceptional service.
Customer Satisfaction: Our five-star rating and 100% customer satisfaction guarantee demonstrate our commitment to your happiness with our services.
Tailored Maintenance Plans: Our customized maintenance plans ensure your system operates efficiently year after year, minimizing repair costs and maximizing AC performance.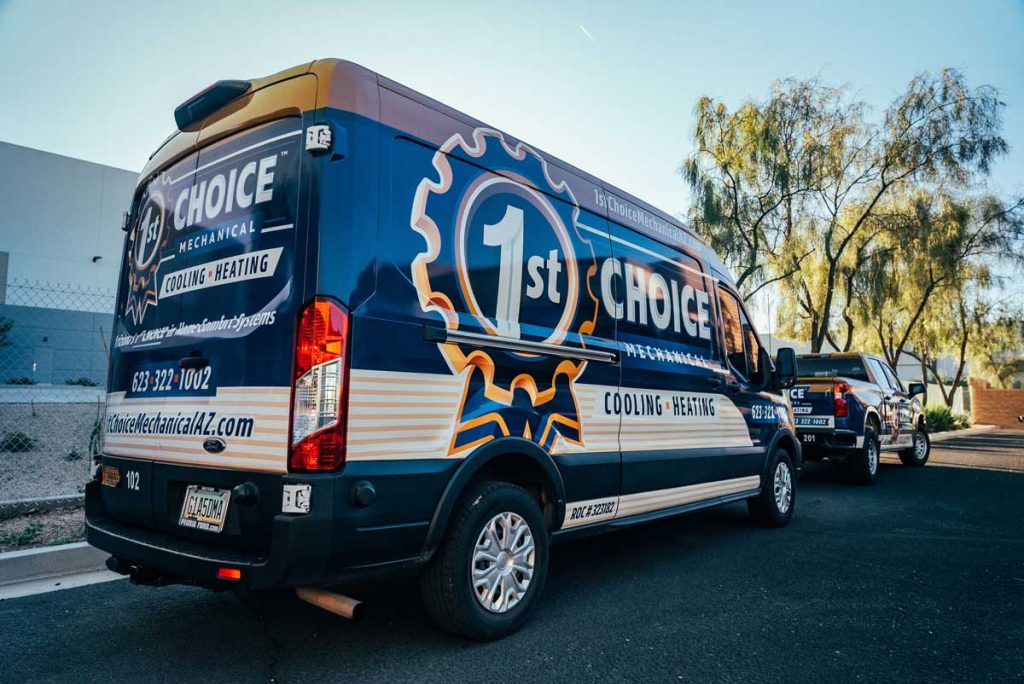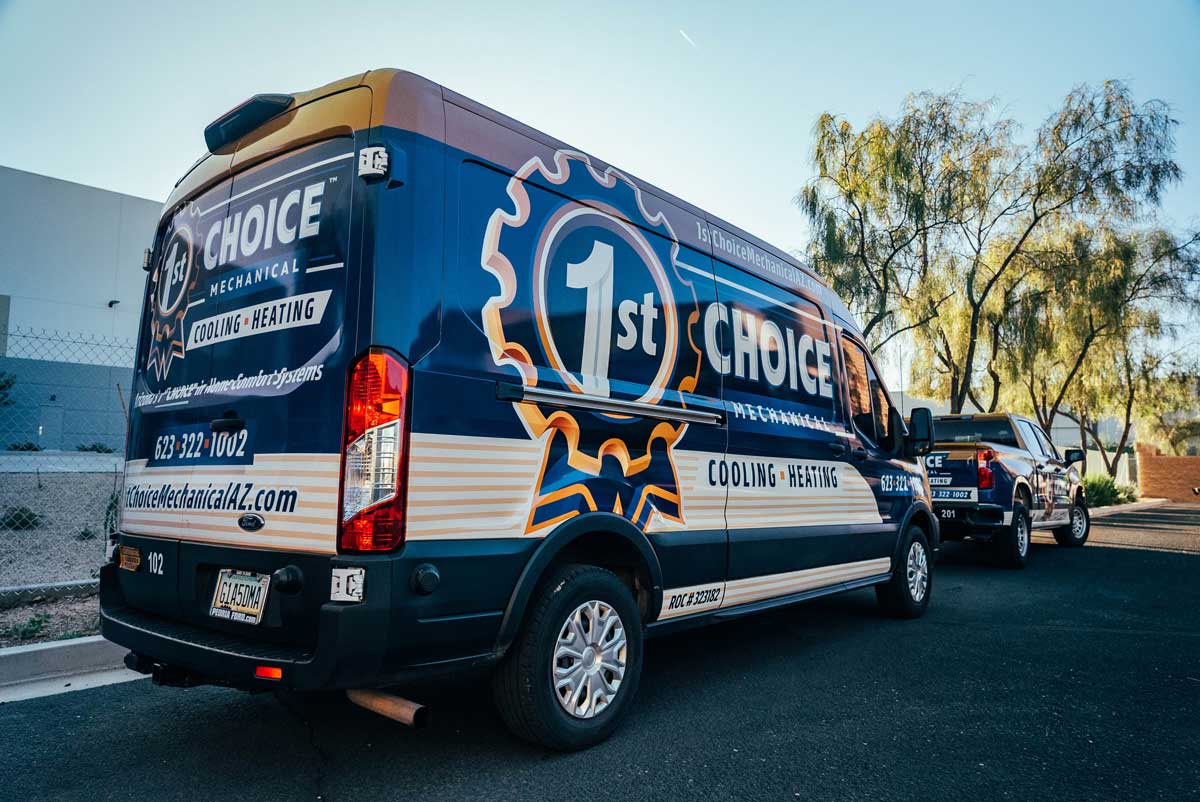 Stay Connected with 1st Choice Mechanical
Join our online community by connecting with 1st Choice Mechanical on Facebook, Instagram, and YouTube. We enjoy interacting with our customers and sharing valuable insights, tips, and promotions to help you maintain a comfortable, energy-efficient home or business.