HVAC Repair In Surprise, AZ
HVAC Repair In Surprise, AZ, And Surrounding Areas
Are you tired of battling the sweltering summer heat or shivering through frigid winter nights in Surprise, AZ? Look no further! At 1st Choice Mechanical, we specialize in HVAC repair services that will keep your home or business at the perfect temperature all year round. With our unrivaled expertise and commitment to customer satisfaction, we are your ultimate choice for HVAC repair in Surprise, AZ.
From AC to Furnace Repairs: All Your HVAC Needs Covered in Surprise, AZ
When it comes to HVAC repair in Surprise, AZ, we've got you covered from AC to furnace repairs. Our team is well-versed in handling a wide range of HVAC systems, ensuring we can effectively address any issue you may be facing. Whether your air conditioner is blowing warm air on scorching summer days or your furnace is failing to keep you warm during chilly winter nights, our technicians have the knowledge and expertise to diagnose and fix the problem promptly.
We understand that HVAC emergencies can happen at any time, which is why we offer 24/7 service. Whether it's the middle of the night or a weekend, you can rely on us to be there when you need us the most. Our team is dedicated to providing fast and efficient repairs, ensuring you can return to enjoying a comfortable indoor environment as quickly as possible.
Simply fill out the form below and a member of our team will respond to you as soon as possible.
Our Highly Trained and Certified HVAC Technicians: Ready to Tackle Any Repair
Our team of highly trained and certified HVAC technicians is equipped to handle a wide range of issues. We have the expertise and knowledge to address various problems that may arise with your HVAC system. Here are some of the major issues we can assist you with:
Air Conditioning Repairs
Is your air conditioner blowing warm air or failing to cool your space effectively? Our technicians can diagnose and repair issues with compressors, refrigerant leaks, faulty fans, and more. We'll restore your AC unit to optimal performance, keeping you cool and comfortable during hot Arizona summers.
Furnace Repairs
If your furnace is not providing sufficient heat or has stopped working altogether, our technicians can quickly identify the problem. We're experienced in troubleshooting issues such as malfunctioning thermostats, ignition problems, faulty heat exchangers, etc. We'll ensure your furnace is back up and running, keeping you warm and cozy throughout winter.
HVAC System Maintenance
Regular maintenance is crucial to keep your HVAC system running efficiently and prolong its lifespan. Our technicians can perform comprehensive inspections, cleanings, and tune-ups to optimize your system's performance. We'll identify any potential issues early on and provide the necessary maintenance to prevent costly breakdowns in the future.
Ductwork Repairs
Leaky or damaged ductwork can lead to energy loss and poor indoor air quality. Our technicians are skilled in diagnosing and repairing ductwork issues, ensuring that conditioned air reaches every corner of your home or business. We'll seal duct leaks and make necessary repairs to improve the efficiency of your HVAC system.
Thermostat Replacement and Repairs
A malfunctioning thermostat can disrupt your comfort and lead to energy wastage. Our technicians can assess your thermostat's functionality and recommend repairs or replacements if needed. We'll ensure that your thermostat accurately controls your HVAC system, providing precise temperature control and energy efficiency.
These are just a few examples of the HVAC issues our highly trained and certified technicians can handle. Whether your system requires a minor repair or a complex fix, you can trust us to deliver reliable and effective solutions. We take pride in our expertise and our ability to tackle any HVAC problem that comes our way.
Contact us now to schedule an appointment for HVAC repair in Surprise, AZ, with our highly trained HVAC technicians. We'll promptly diagnose and repair any issues with your HVAC system, ensuring your comfort and peace of mind.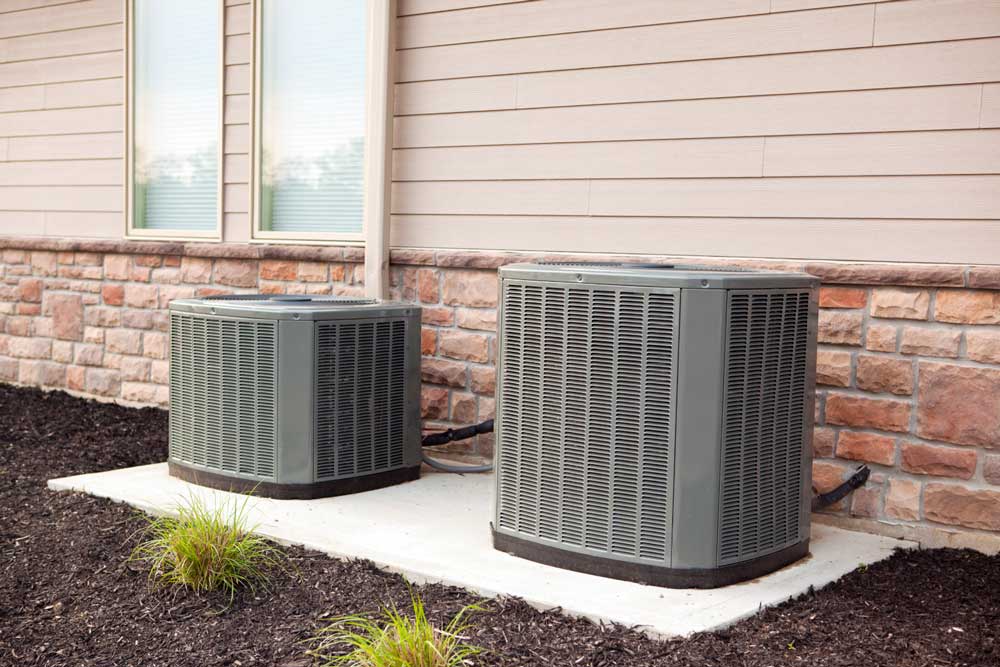 Customer Satisfaction Guaranteed: The 1st Choice Mechanical Commitment
At 1st Choice Mechanical, customer satisfaction is our top priority. We're proud of our five-star rating and dedicated to offering a 100% customer satisfaction guarantee. We aim to exceed your expectations with every service call, ensuring you are delighted with the results.
To further demonstrate our commitment to customer satisfaction, we provide a two-year warranty*For Agreement Customers Only on all repairs. This warranty gives you added peace of mind, knowing that we stand behind the quality of our work. Additionally, we offer financing options on approved credit for system installations, making investing in a reliable and efficient HVAC system easier.
Get Your HVAC System Back on Track - Contact 1st Choice Mechanical Today
When your HVAC system requires repair, don't wait another minute. Contact 1st Choice Mechanical, the leading provider of HVAC repair in Surprise, AZ. Our friendly and knowledgeable staff is ready to assist you and schedule a service appointment that fits your schedule. With our prompt and reliable service, your HVAC system will be back on track quickly.
Please stay connected with us through Facebook, Instagram, and YouTube for regular HVAC updates. Check out our special offers, designed to benefit you and help you save on HVAC services. We value your trust and confidence in choosing 1st Choice Mechanical as your HVAC repair provider, and we look forward to serving you excellently.
Don't let HVAC problems disrupt your comfort. Trust the experts at 1st Choice Mechanical to deliver exceptional HVAC repair services. Contact us today and experience working with the best in the business.