HVAC Repair In Buckeye, AZ
HVAC Repair Services In Buckeye, AZ, And Surrounding Areas
At 1st Choice Mechanical, we are the leading provider of HVAC repair in Buckeye, AZ, and the surrounding areas. With our dedication to exceptional service and a team of highly skilled technicians, we are committed to meeting all your heating, ventilation, and air conditioning needs. We provide a comprehensive range of HVAC repair services, ranging from straightforward device checks and troubleshooting to complex system overhauls. Our technicians have extensive experience in diagnosing and repairing various issues with residential HVAC systems.
Prompt and Reliable Repairs
When your HVAC system malfunctions, you need prompt and reliable repairs to restore comfort to your home. At 1st Choice Mechanical, we understand the urgency of the situation. Our technicians are trained to diagnose and repair a wide range of HVAC issues efficiently. With our same-day service, we strive to minimize your downtime and get your system up and running again as quickly as possible. You can count on our team to arrive promptly, fully equipped with the necessary tools and expertise to address your HVAC repair needs.
Simply fill out the form below and a member of our team will respond to you as soon as possible.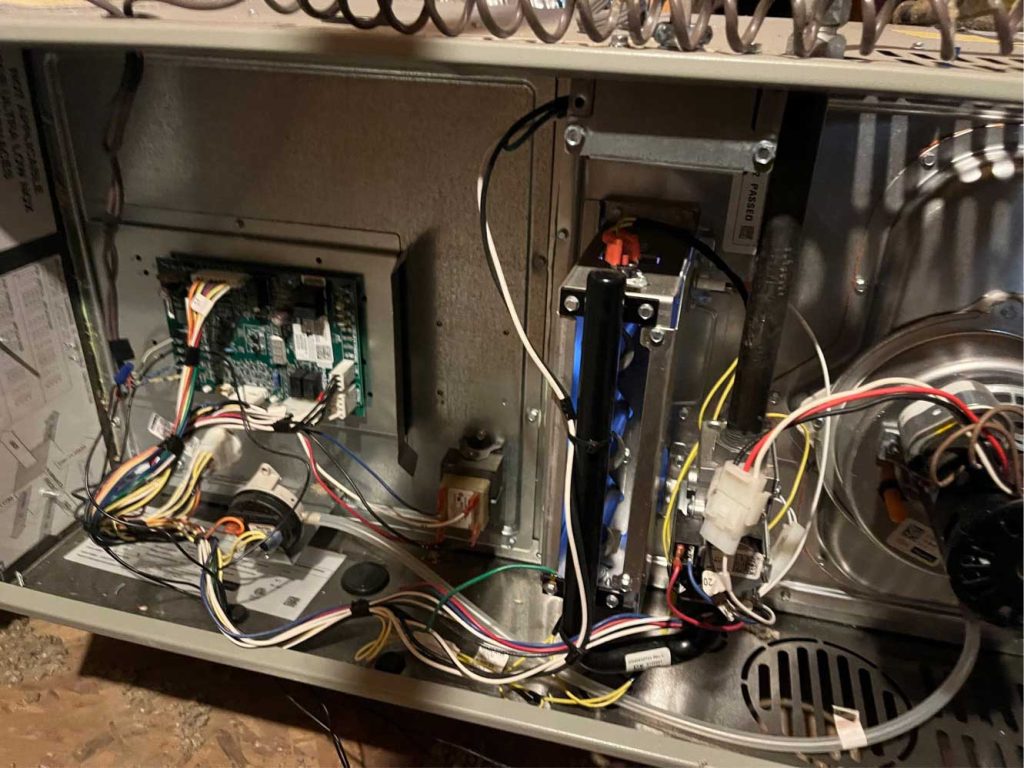 Skilled and Certified Technicians
Our team of technicians at 1st Choice Mechanical is comprised of skilled professionals who are certified in HVAC repair. They undergo rigorous training and stay updated with the latest industry advancements to ensure they can handle any HVAC problem effectively. From troubleshooting complex issues to performing precise repairs, our technicians possess the knowledge and expertise necessary to deliver reliable solutions. When you choose us for HVAC repair in Buckeye, AZ, you can have confidence that your system is in capable hands.
Comprehensive HVAC Solutions
At 1st Choice Mechanical, we offer a comprehensive range of HVAC solutions to address all your needs. Whether you require repairs, maintenance, or installation services, our team has you covered. We have experience working with various types and brands of HVAC systems, allowing us to provide tailored solutions that meet your specific requirements. Our technicians conduct thorough inspections, identify the root cause of the problem, and implement effective repair strategies to restore optimal functionality to your HVAC system. Count on us to deliver reliable solutions that keep your home comfortable and energy-efficient.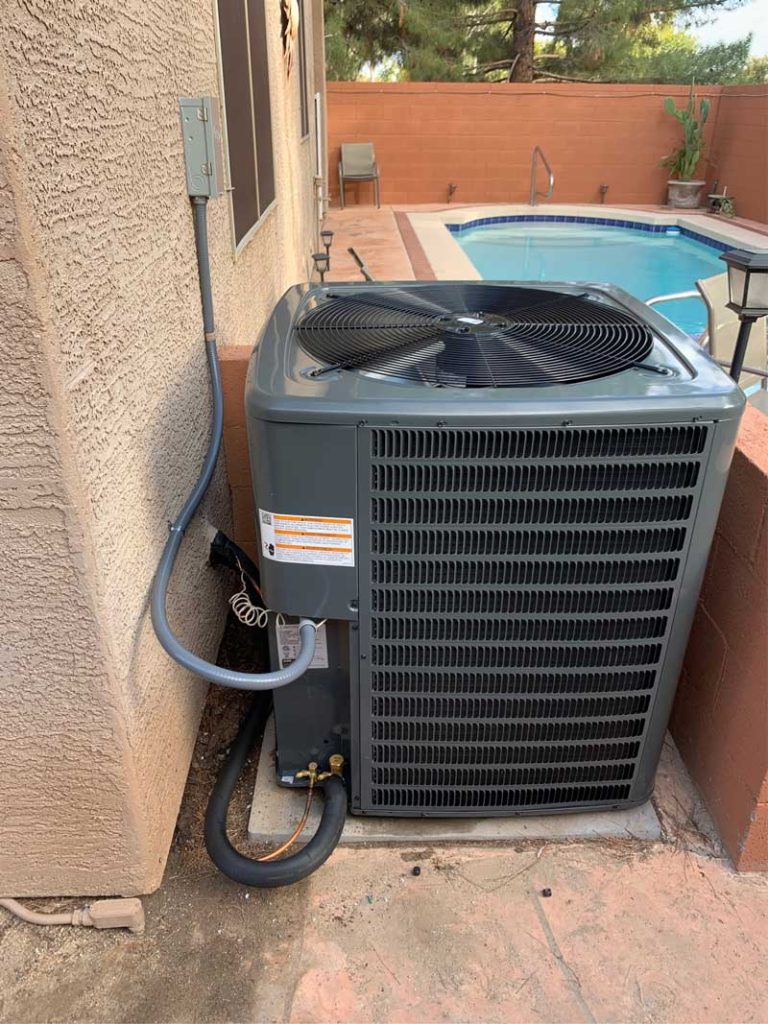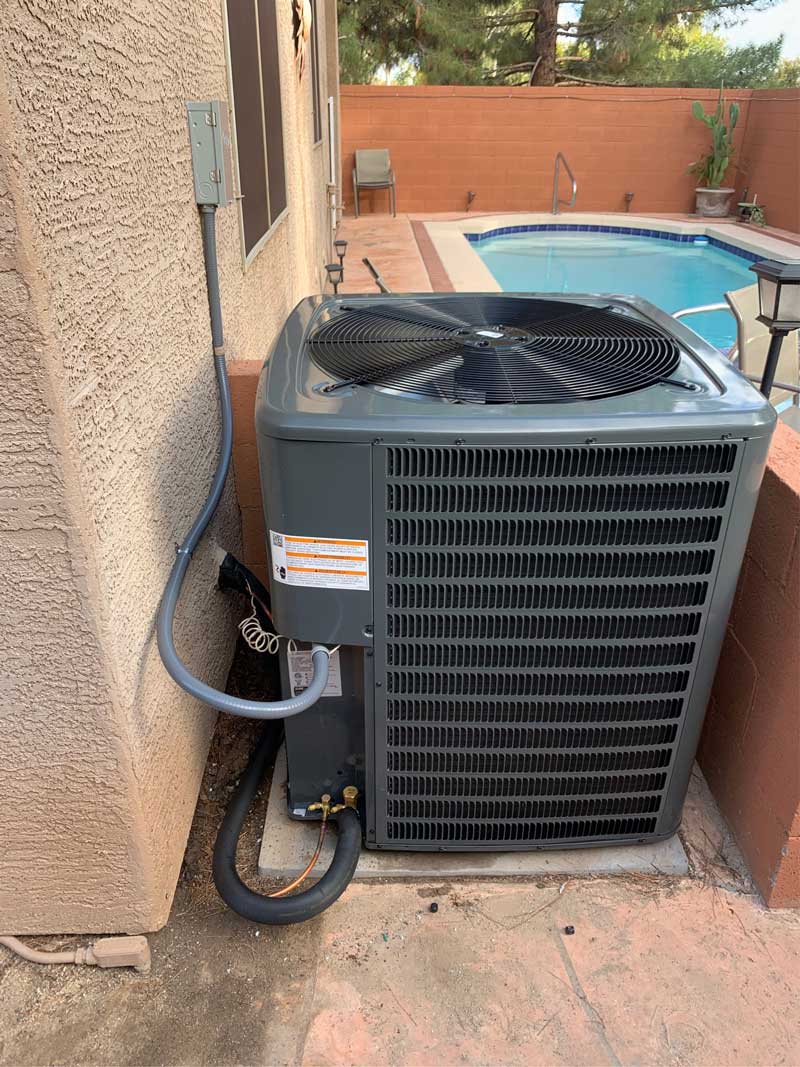 Transparent Pricing and Fair Quotes
We believe in transparency and providing our customers with fair and honest pricing. When you contact 1st Choice Mechanical for HVAC repair services, our technicians will assess the issue, explain the necessary repairs, and provide you with a detailed quote upfront. We aim to keep our pricing competitive while ensuring you receive exceptional value for your investment. With no hidden fees or surprises, you can trust us to deliver transparent pricing and make informed decisions about your HVAC repair needs.
Customer Satisfaction is Our Priority
At 1st Choice Mechanical, customer satisfaction is at the core of everything we do. We strive to exceed your expectations by delivering exceptional service and ensuring your complete satisfaction. Our friendly and knowledgeable staff are dedicated to addressing your concerns and providing prompt assistance throughout the HVAC repair process. We value your feedback and continuously work towards building long-lasting relationships with our customers. Choose us for HVAC repair in Buckeye, AZ, and experience our commitment to customer satisfaction firsthand.
When it comes to HVAC repair services in Buckeye, AZ, 1st Choice Mechanical is your trusted partner. With our prompt and reliable repairs, skilled and certified technicians, comprehensive HVAC solutions, transparent pricing, and unwavering commitment to customer satisfaction, we are the top choice for all your HVAC needs.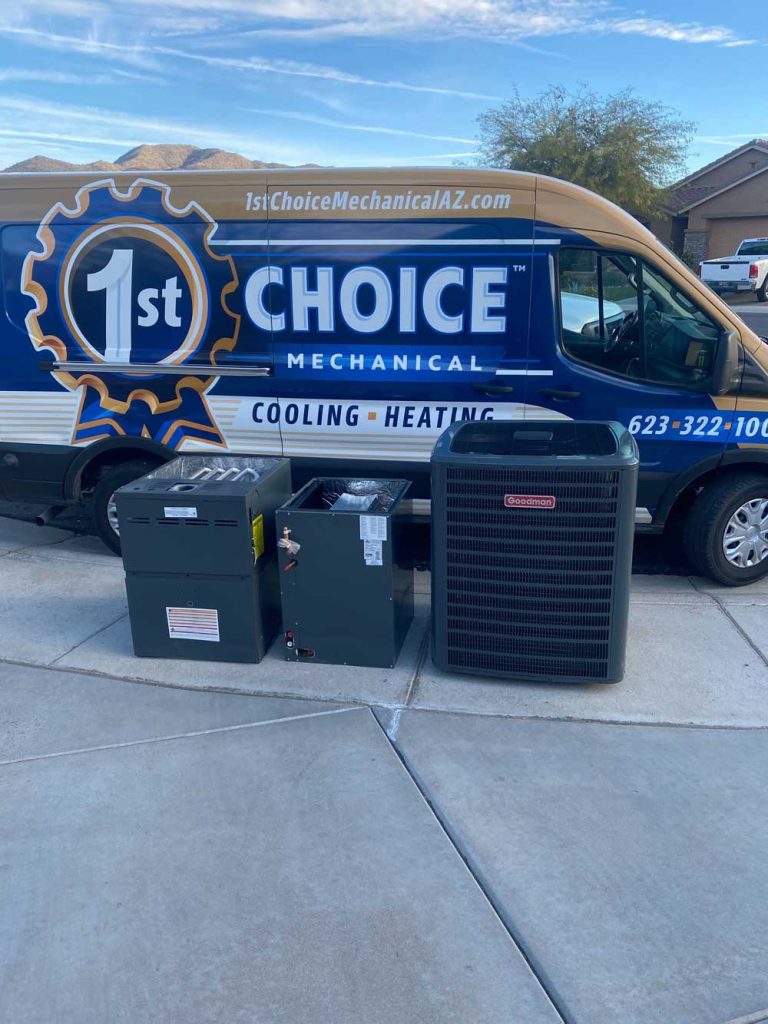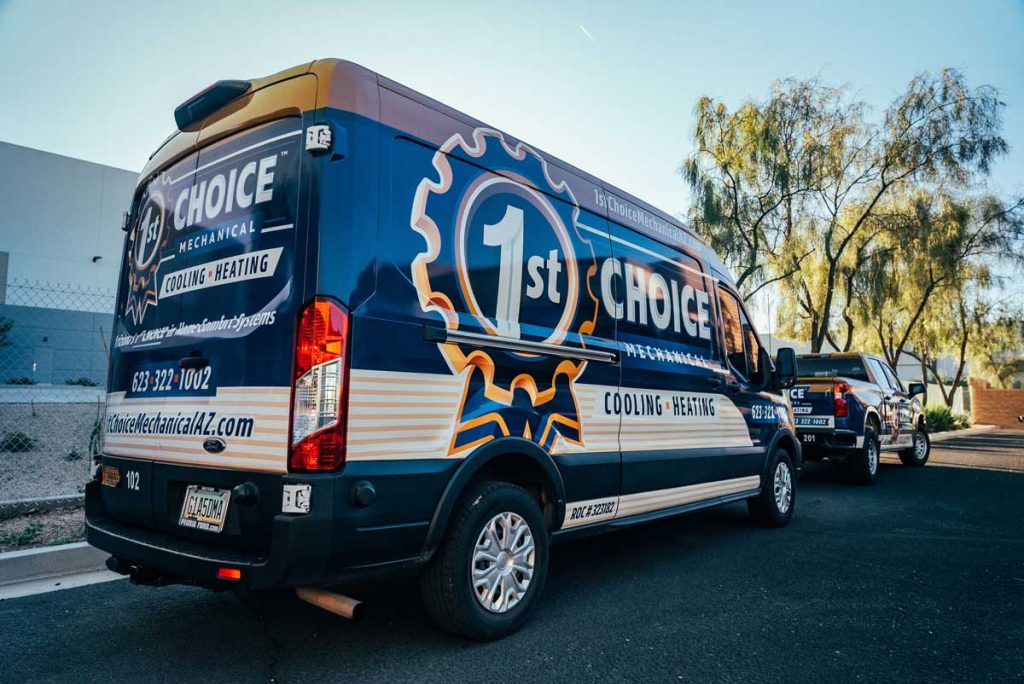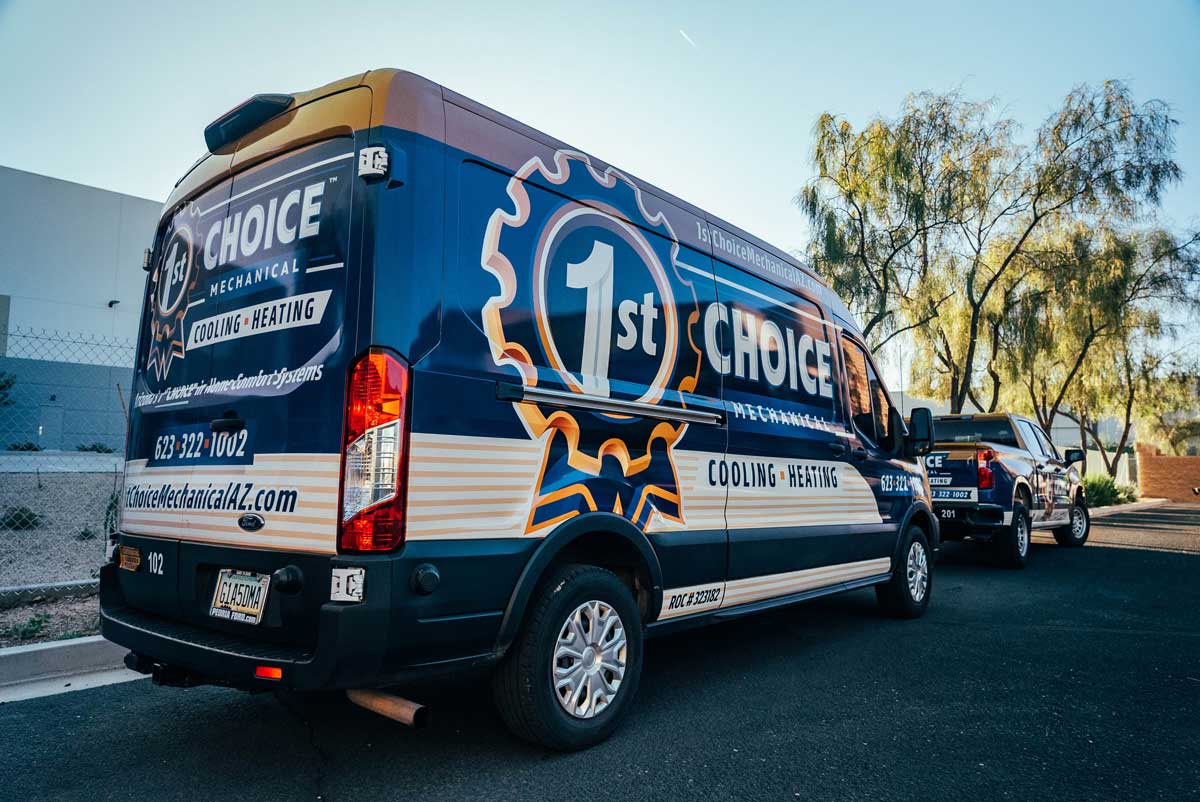 Don't let a malfunctioning HVAC system disrupt your comfort. Trust our skilled technicians to provide prompt, reliable, and comprehensive HVAC repairs, keeping your home comfortable and efficient. Experience the difference between our exceptional service and expertise. Choose us for all your HVAC repair in Buckeye, AZ needs, and let us ensure your comfort throughout the year.
Contact us today to schedule an appointment or to learn more about our services. Let us provide you with the reliable comfort you deserve by ensuring your HVAC system operates efficiently year-round.