HVAC Company In Scottsdale, AZ
HVAC Company In Scottsdale, AZ, And Surrounding Areas
When it comes to maintaining a comfortable living or working environment, having a reliable HVAC system is crucial. In Scottsdale, AZ, and the surrounding areas, homeowners and businesses understand the significance of choosing the right HVAC company in Scottsdale, AZ. From ensuring efficient heating and cooling to providing top-notch installation and repair services, the choice of an HVAC company can significantly impact a property's overall comfort and energy efficiency. This is where 1st Choice Mechanical stands out as a trusted partner committed to delivering exceptional HVAC solutions to its customers.
Contact us today to discover the full range of our services and be amazed by why we are recognized as one of the premier HVAC companies in Scottsdale, AZ, and the surrounding areas.
Simply fill out the form below and a member of our team will respond to you as soon as possible.
Factors To Contemplate Before Choosing An HVAC Company
Choosing an HVAC company to service and maintain the comfort of your home or business should not be taken lightly. Here are a few factors that you should always consider before making your selection:
Experience and Expertise
1st Choice Mechanical boasts years of experience in the HVAC industry and a team of skilled technicians with extensive knowledge and expertise. This ensures they are well-equipped to handle various HVAC needs, from installation to maintenance and repairs.
Licensing and Certifications
Choosing a licensed and certified HVAC company is crucial. 1st Choice Mechanical holds all the necessary licenses and certifications, assuring customers of their compliance with industry standards and regulations. This guarantees that the work on your HVAC system will be of the highest quality.
Reputation and Customer Reviews
Positive customer reviews and a solid reputation indicate a trustworthy HVAC company in Scottsdale, AZ. 1st Choice Mechanical takes great pride in its long list of satisfied customers who have benefited from its exceptional services. Their dedication to customer satisfaction is evident through the positive feedback and testimonials they have received.
Range of Services
From air conditioning installation to heating system repairs and ductwork maintenance, 1st Choice Mechanical offers a comprehensive range of HVAC services. Whether you require routine maintenance or emergency repairs, they have the expertise to handle any HVAC issue promptly and efficiently.
Energy Efficiency Solutions
With rising energy costs and increasing environmental concerns, energy efficiency has become a priority for many homeowners and businesses. 1st Choice Mechanical is committed to helping its customers achieve optimal energy efficiency by offering energy-saving HVAC solutions and providing valuable advice on maximizing system performance
Why Choose 1st Choice Mechanical?
1st Choice Mechanical is the go-to HVAC company for homeowners and businesses in Scottsdale, AZ, and the surrounding areas. Here are a few reasons why customers choose us:
Prompt and Reliable Service
1st Choice Mechanical understands the importance of timely service. Their technicians are known for their promptness and reliability, ensuring your HVAC system is up and running as quickly as possible.
Quality Workmanship
The team at 1st Choice Mechanical takes pride in their quality services. They adhere to the highest quality standards, ensuring that every installation, repair, or maintenance service is carried out with precision and attention to detail.
Competitive Pricing
1st Choice Mechanical offers competitive pricing without compromising on the quality of its services. They provide transparent and upfront pricing so you can make informed decisions about your HVAC needs without surprises.
Exceptional Customer Care
When you contact 1st Choice Mechanical, you can expect exceptional customer care. Their friendly and knowledgeable staff are dedicated to addressing your inquiries, providing personalized recommendations, and ensuring your satisfaction throughout the process.
1st Choice Mechanical is the most reliable HVAC company in Scottsdale, AZ, and the surrounding areas. With years of experience in the industry, a team of fully-licensed technicians, and a commitment to top-notch services and customer satisfaction, you can be sure that 1st Choice Mechanical has what it takes to deliver the best HVAC solutions for your home or business. Contact us today to learn more about how we can help you meet all your HVAC needs.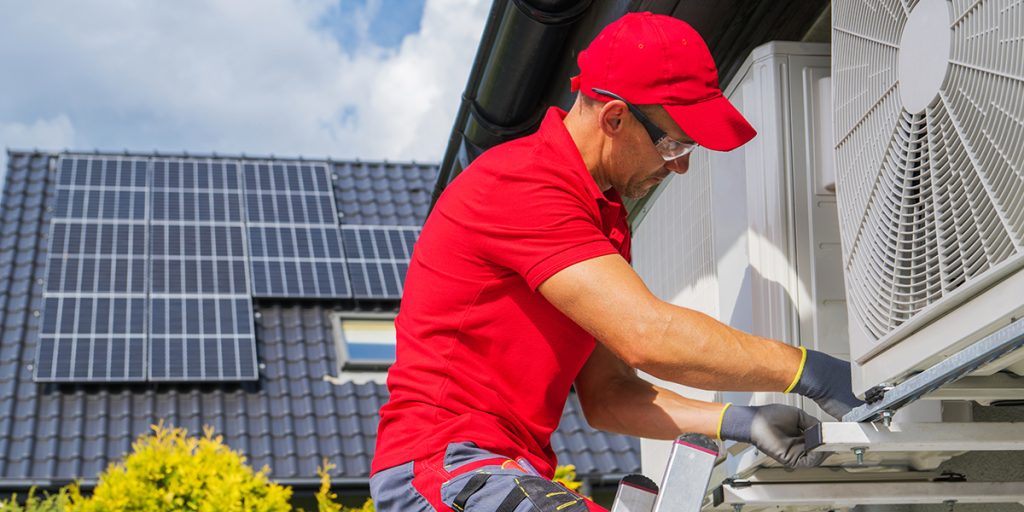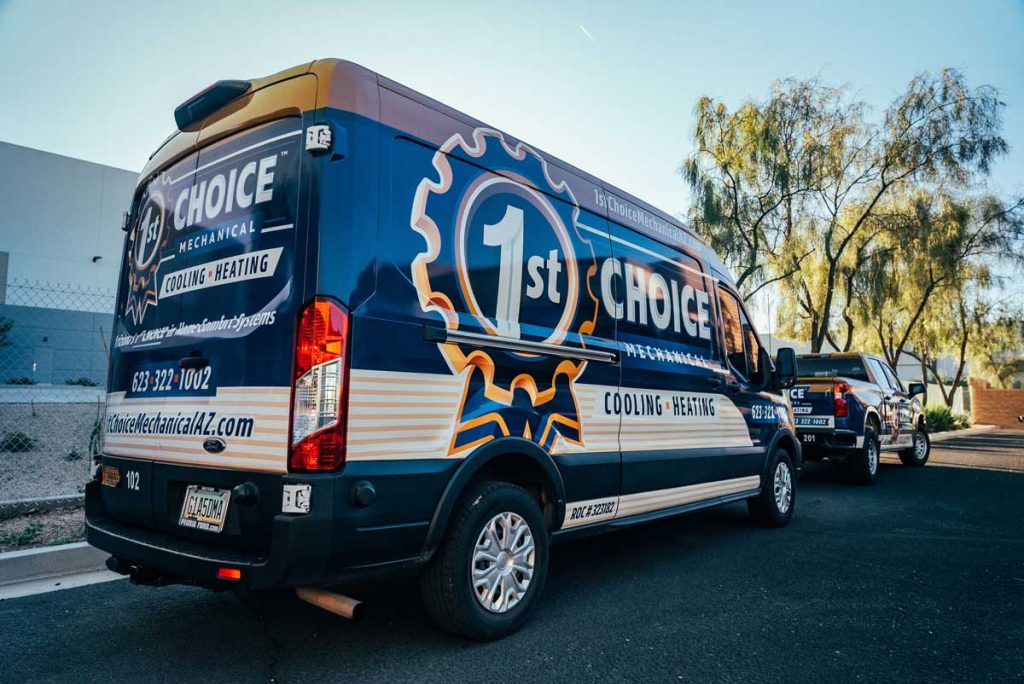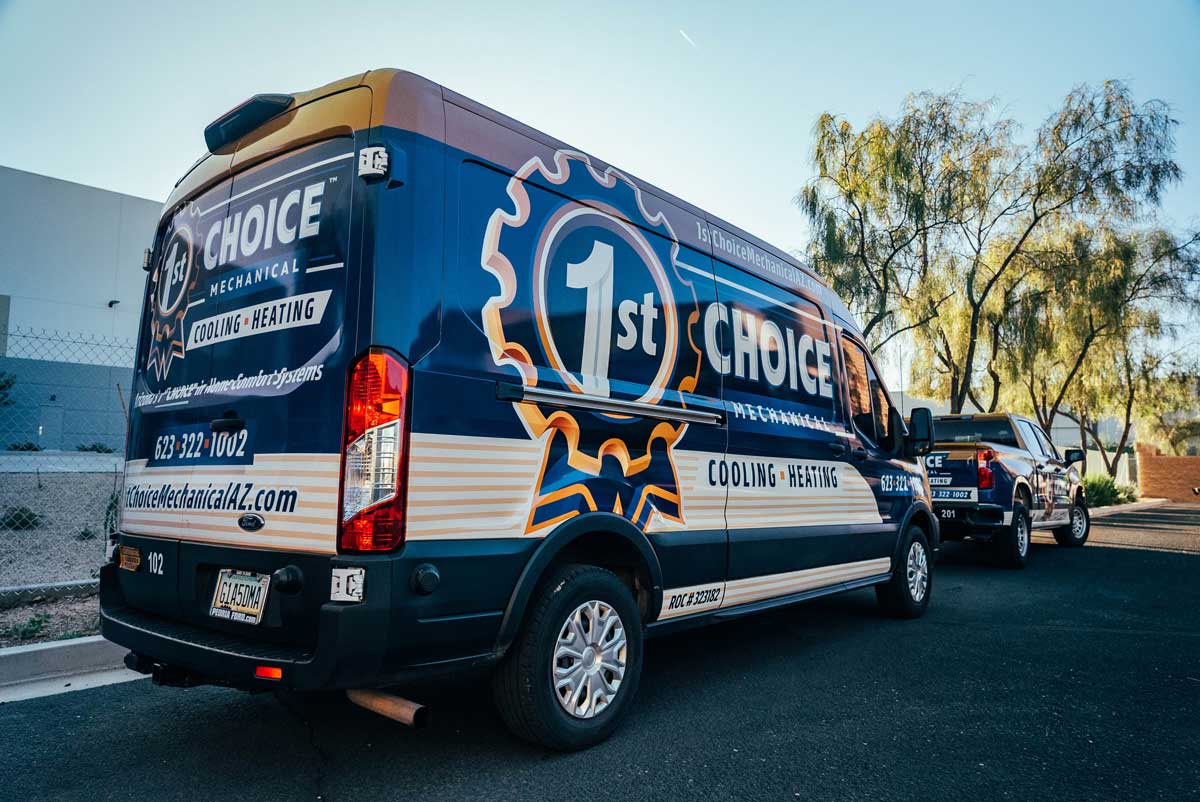 Partner with 1st Choice Mechanical for Your HVAC Needs
When selecting an HVAC company in Scottsdale, AZ, and surrounding areas, 1st Choice Mechanical is ideal. With our experience, expertise, and commitment to customer satisfaction, we are dedicated to meeting all your HVAC needs. Our skilled technicians ensure top-notch service and reliable solutions, from installation to repairs and maintenance.
Call 1st Choice Mechanical to schedule a consultation or visit their website to learn more about their comprehensive HVAC services.