Duct Cleaning In Peoria, AZ
Duct Cleaning In Peoria, AZ, And Surrounding Areas
Conditioned air from your HVAC system is distributed in your home through ducts. Over time, the air ducts become contaminated with dust, dirt, pollen, and other airborne particles that can cause breathing problems and allergies. Regular duct cleaning ensures healthier indoor air quality and airflow efficiency.
1st Choice Mechanical offers top-notch duct cleaning in Peoria, AZ, and the surrounding areas. We have the latest tools and equipment to perform a thorough duct cleaning job in your home or office. Our experienced technicians are knowledgeable about all kinds of HVAC systems. They will work diligently to remove dust, dirt, pollen, pet dander, mold spores, bacteria, and other particles from your air ducts.
Simply fill out the form below and a member of our team will respond to you as soon as possible.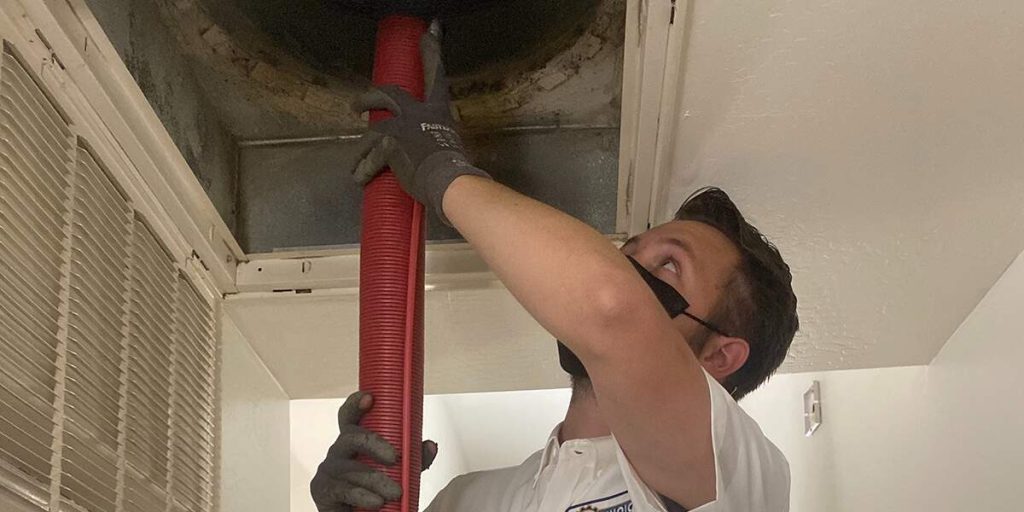 Clear the Air in Your Home with Our Duct Cleaning Services
At 1st Choice Mechanical, we offer professional duct cleaning to help you maintain a healthy and comfortable living environment. Our team follows a systematic approach to ensure thorough cleaning of your ductwork. Here are the steps involved:
Inspection: Our experts will assess your duct system to identify any signs of contamination, such as dust, mold, or debris.
Equipment Setup: We use state-of-the-art equipment, including high-powered vacuums and brushes, to effectively remove the accumulated dirt and allergens from your ducts.
Cleaning Process: Our technicians will meticulously clean each section of your ductwork, paying attention to the main trunk lines, supply registers, and return vents.
Sanitization: We employ safe and eco-friendly methods to eliminate lingering odors or microbial growth.
Final Inspection: Once the cleaning process is complete, we conduct a final inspection to ensure your ducts are clean and in optimal condition.
By availing of our duct cleaning in Peoria, AZ, you can significantly improve the air quality in your home. Clean ducts promote better respiratory health, reduce allergens, and enhance the overall comfort of your living space. Contact us today for a cleaner and healthier home!
Eliminate Indoor Air Pollutants and Allergens with Professional Duct Cleaning
Indoor air pollutants and allergens can significantly impact your health, particularly for individuals with allergies, asthma, or respiratory conditions. The accumulation of dust, pet dander, pollen, mold spores, and other contaminants in your ductwork can contribute to poor interior air quality, leading to symptoms such as coughing, sneezing, congestion, and itchy eyes.
Our professional duct cleaning services can effectively eliminate these indoor air pollutants and allergens, providing cleaner and healthier air. By removing the source of these irritants, we can help reduce the severity of allergy and asthma symptoms, creating a more comfortable and enjoyable living environment for you and your loved ones.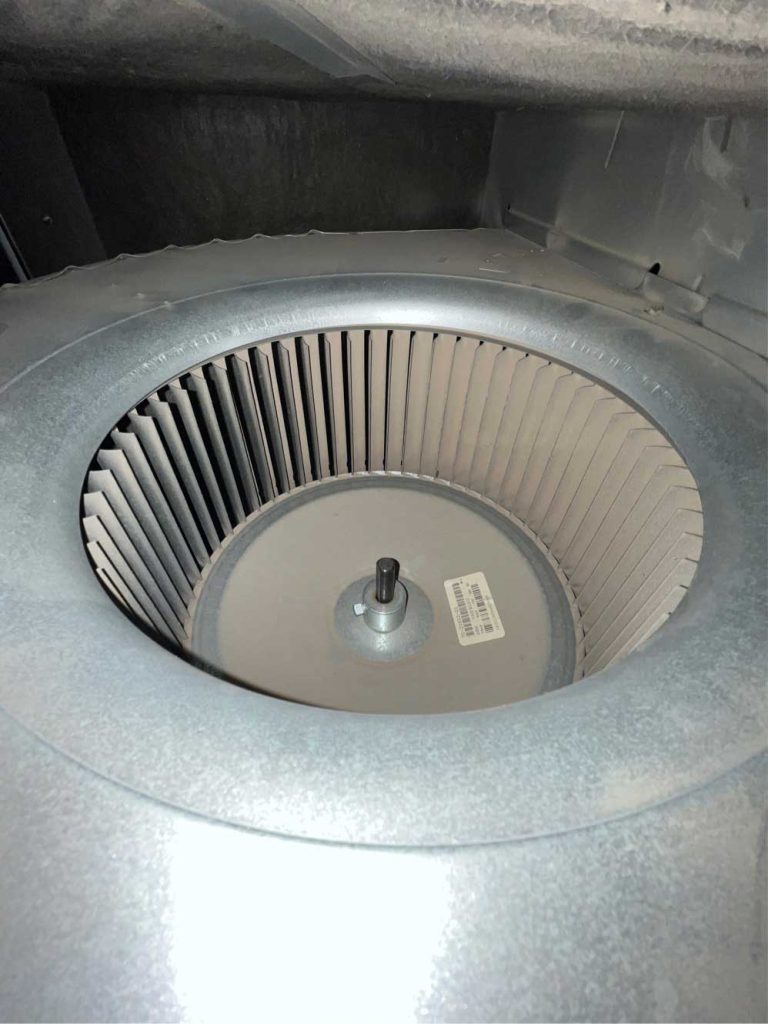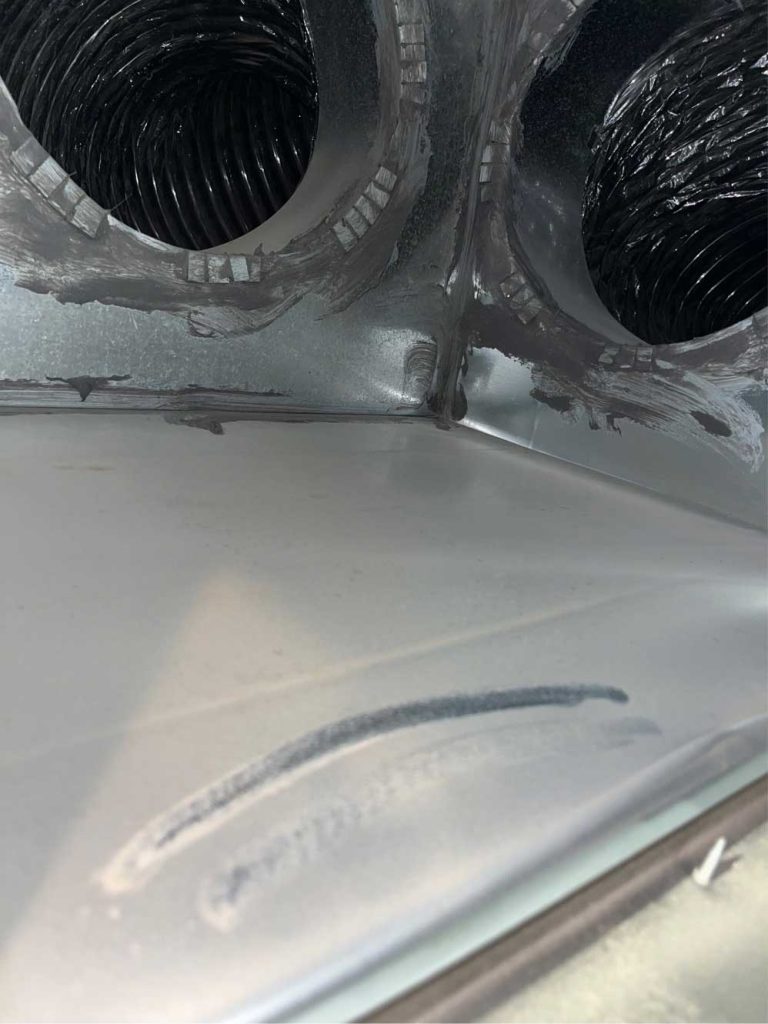 Enjoy an Optimal HVAC Performance with Expert Duct Cleaning
In addition to improving indoor air quality, our duct cleaning offers several other benefits for homeowners. By removing dust and debris from your ductwork, we can help prevent the circulation of these particles throughout your home, reducing the need for frequent dusting and cleaning. Cleaner ducts also mean a cleaner HVAC system, which can lead to increased energy efficiency and lower utility bills.
Furthermore, regular duct cleaning can help your HVAC system to run optimally by reducing strain on the components and ensuring optimal performance. By investing in professional duct cleaning in Peoria, AZ, from 1st Choice Mechanical, you can enjoy a healthier living environment, increased energy savings, and the peace of mind that comes with knowing your HVAC system is functioning at its best.
Experience Superior Quality and Attention to Detail
At 1st Choice Mechanical, we take pride in delivering superior quality service and paying attention to every detail of the duct cleaning process. Our experienced HVAC technicians are trained to handle all types of ductwork, ensuring a thorough and effective cleaning. We use state-of-the-art equipment and industry-leading techniques to provide our customers with the highest level of service.
From the moment you contact us to schedule your duct cleaning appointment to the completion of the job, we strive to exceed your expectations. Our technicians will work efficiently and professionally to complete the cleaning process with minimal disruption to your daily routine. We are dedicated to providing the utmost customer satisfaction and ensuring you enjoy the benefits of cleaner, healthier air in your home.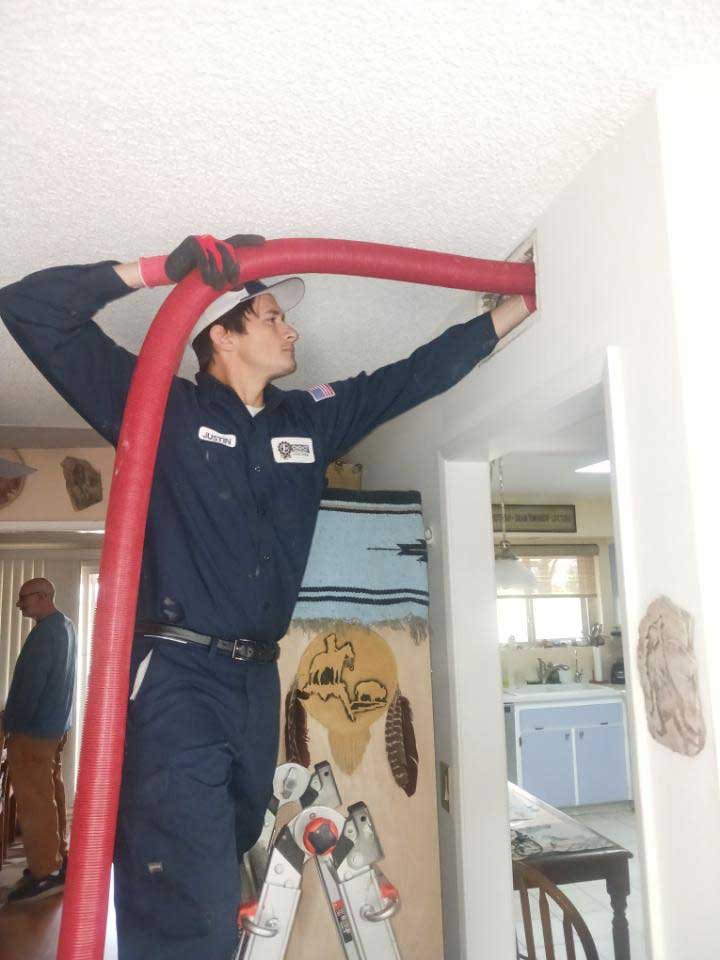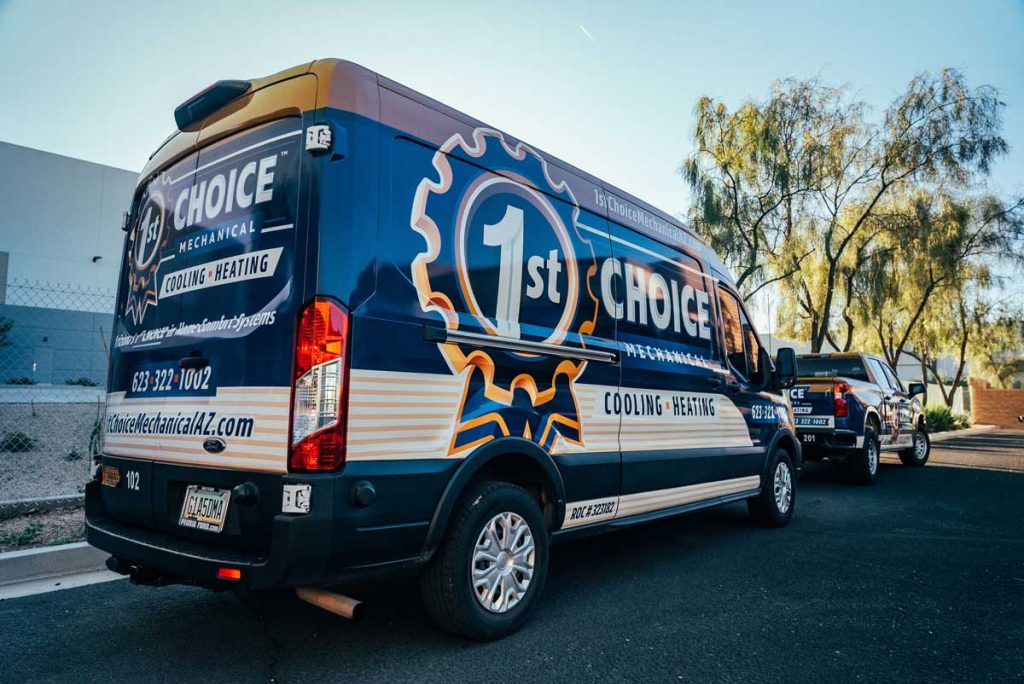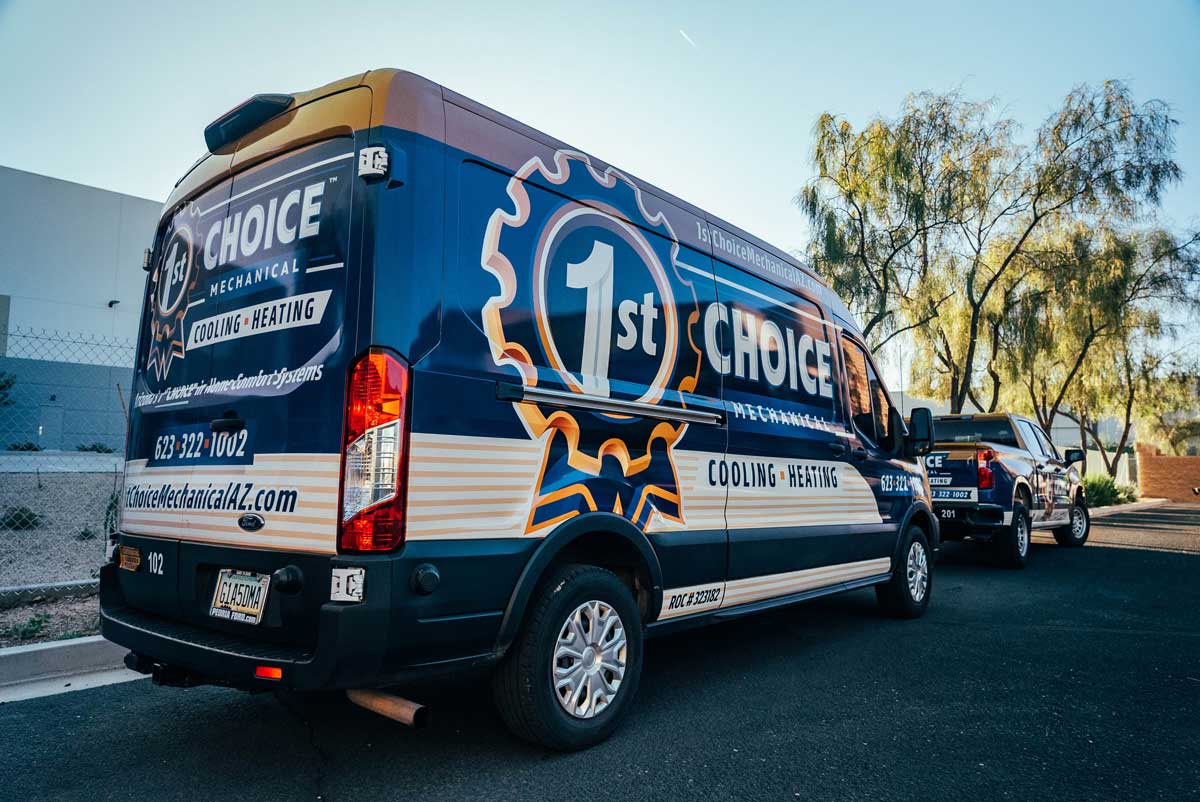 Don't Let Dirty Ducts Hinder Your Indoor Comfort - Contact Us Now
If you reside in Peoria, AZ, or the surrounding areas and require professional duct cleaning services, look no further than 1st Choice Mechanical. Our team of experts is ready to help you improve indoor air quality, eliminate pollutants and allergens, and create a healthier living environment. Don't let dirty ducts hinder your indoor comfort any longer. Schedule your duct cleaning appointment and experience the superior quality service we are known for. Breathe easier and enjoy cleaner air with 1st Choice Mechanical!
Contact Us Today For Duct Cleaning In Peoria, AZ, And Surrounding Areas