Dryer Vent Cleaning In Surprise, AZ
Dryer Vent Cleaning In Surprise, AZ, And Surrounding Areas
1st Choice Mechanical is your trusted partner for professional dry vent cleaning services. With over 20 years of experience and a dedication to excellence, we are the go-to choice for homeowners and businesses who want to ensure their dryer systems' safety, efficiency, and longevity.
Our highly skilled technicians are committed to delivering top-notch dryer vent cleaning in Surprise, AZ, and surrounding areas. Call us now to book an appointment.
Simply fill out the form below and a member of our team will respond to you as soon as possible.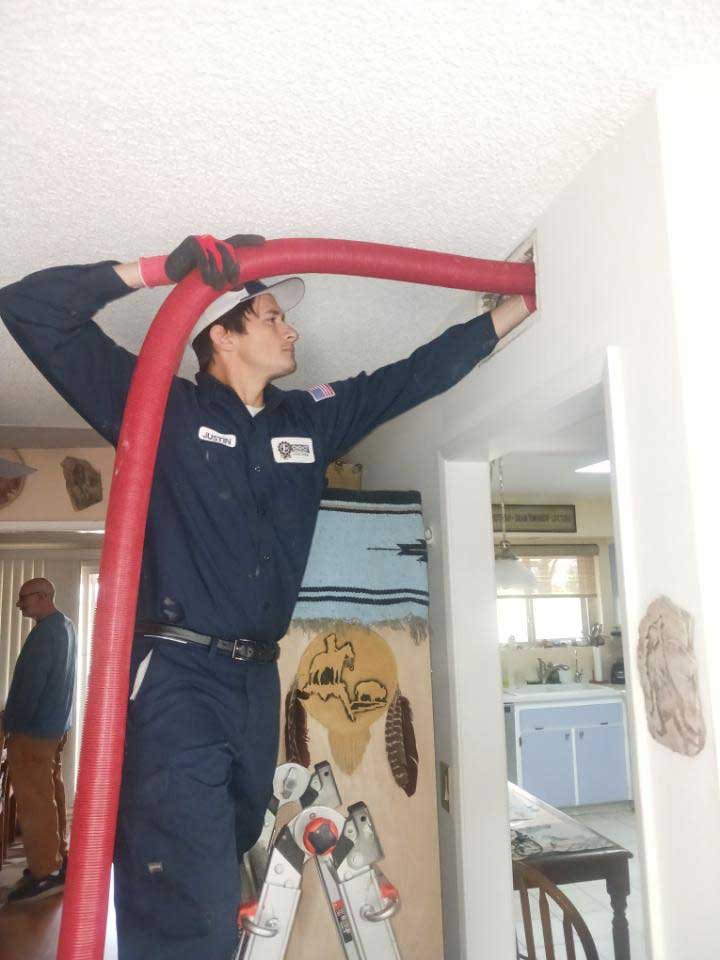 Our Detailed Approach To Dryer Vent Cleaning From Start to Finish
At 1st Choice Mechanical, we understand that a thorough and meticulous approach is essential for effective dryer vent cleaning. Our process begins with a comprehensive inspection of your dryer vent system to identify potential issues or areas of concern. This initial assessment allows us to tailor our services to meet your needs, ensuring the most effective and efficient cleaning possible.
Once the inspection is complete, our skilled technicians will proceed with the cleaning process. We utilize specialized tools and equipment to remove lint, debris, and other contaminants from your dryer vents, leaving them clear and obstruction-free. Our team pays close attention to every detail, ensuring that no trace of lint or debris is left behind.
As part of our commitment to delivering exceptional service, we also provide a final inspection to guarantee the cleanliness and functionality of your dryer vent system. This comprehensive approach ensures that your dryer operates optimally, reducing the risk of fire hazards.
Enhance Your Dryer's Performance With Vent Cleaning
Regular dryer vent cleaning in Surprise, AZ, offers numerous benefits beyond just safety. By choosing 1st Choice Mechanical for your vent cleaning needs; you can experience the following advantages:
Improved Efficiency: Over time, dryer vents can become clogged with lint and debris, hindering the airflow and forcing your dryer to work harder. Our professional cleaning services remove these obstructions, allowing your dryer to operate at peak performance, reducing energy consumption, and ultimately saving you money on utility bills.
Faster Drying Times: When your dryer vents are clean and clear, air can flow freely, resulting in faster drying times for your clothes and linens. Say goodbye to damp, musty laundry and enjoy the convenience of shorter drying cycles.
Eliminate Fire Hazards: Leaving lint buildup in your dryer vents can increase the risk of fire hazards. Our detailed approach eliminates any traces of debris from the vents, reducing the danger and ensuring a safer home environment.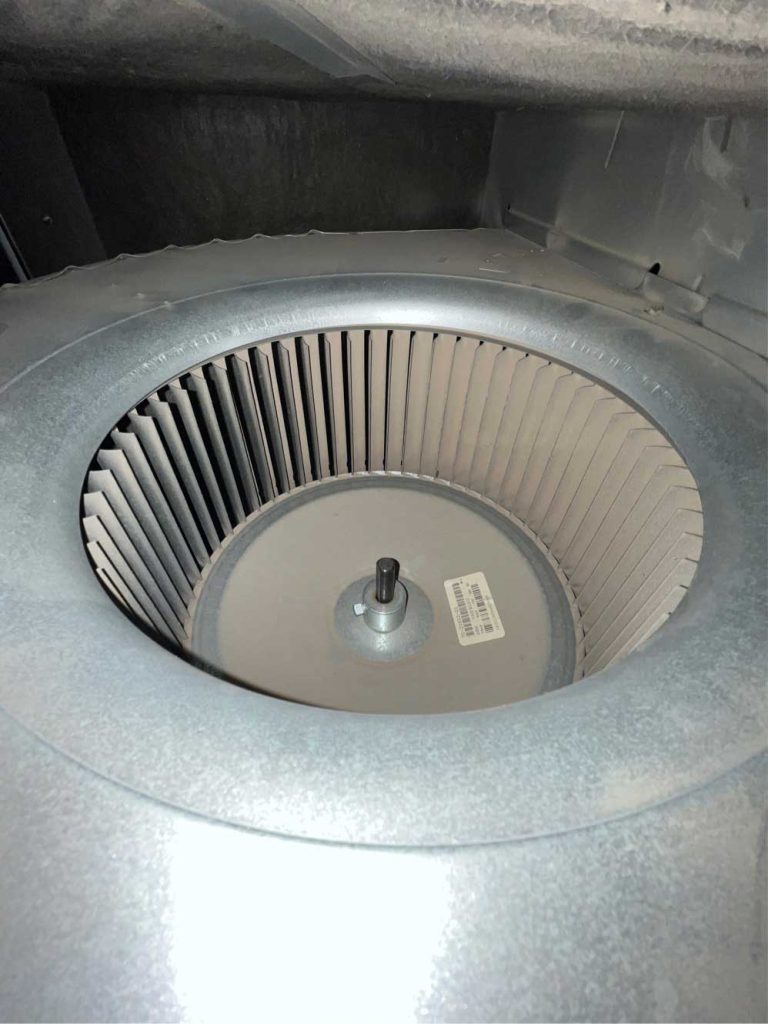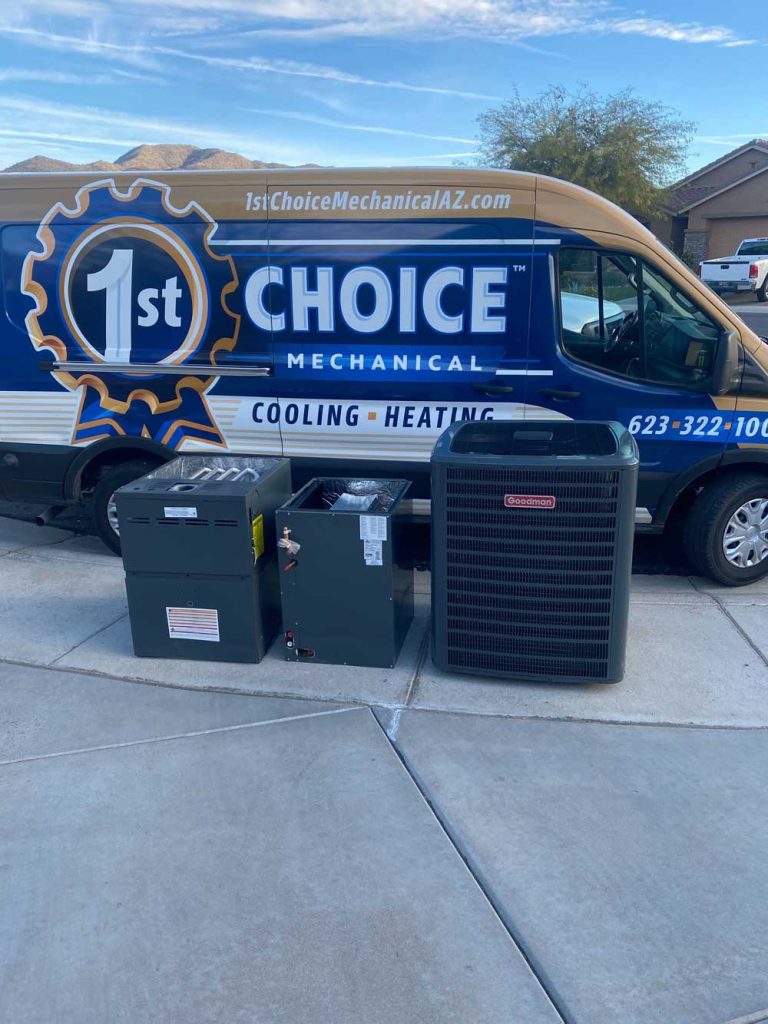 Ready to Experience the Benefits? Contact Us for Dryer Vent Cleaning
Don't wait until your dryer vent becomes a potential hazard or your system's performance declines. Contact 1st Choice Mechanical today and schedule your dryer vent cleaning in Surprise, AZ, and surrounding areas. Our friendly and professional team is ready to assist you, providing exceptional service that exceeds your expectations.
Investing in professional dryer vent cleaning is essential to maintaining a safe and efficient home. With 1st Choice Mechanical, you can rest assured that your dryer vents are in capable hands. Experience the difference our expertise can make and enjoy peace of mind with a properly maintained dryer vent system.
Contact Us Today For Dry Vent Cleaning In Surprise, AZ, And Surrounding Areas