Air Purifier In Buckeye, AZ
Air Purifier In Buckeye, AZ, And Surrounding Areas
Air quality plays a crucial role in maintaining our health and well-being as our lives become more fast-paced. At 1st Choice Mechanical, we understand the significance of clean air for you and your loved ones. With our cutting-edge air purifier in Buckeye, AZ solutions, we strive to create a safer and healthier environment for homes and businesses.
We specialize in providing top-notch HVAC services to the Buckeye community. As your go-to professionals, we proudly introduce our advanced air filtration technology that guarantees the highest air quality standards. Say goodbye to pollutants, allergens, and contaminants that can negatively impact your health, and say hello to cleaner, fresher air.
Breathe easier and protect your loved ones. Contact 1st Choice Mechanical today to schedule a consultation.
Simply fill out the form below and a member of our team will respond to you as soon as possible.
Protect Your Family's Health with Our Advanced Air Filtration Technology
We understand the significance of clean air for your family's well-being. Our state-of-the-art air purifiers have advanced filtration technology to remove harmful pollutants, allergens, and irritants from your indoor air. Whether dust, pet dander, pollen, or even volatile organic compounds (VOCs), our air purifiers efficiently capture and eliminate these contaminants, ensuring that the air you breathe is clean and fresh.
With our air purifiers, you can safeguard your family's health by reducing the risk of respiratory issues, allergies, and asthma. Our expert team will assess your needs and recommend the perfect air purifier solution tailored to your Buckeye residents.
Energy-Efficient Air Purifier Solutions Customized for Your Needs
We understand the importance of energy efficiency in today's world. That's why our air purifiers are designed to deliver exceptional performance while conserving energy. Our solutions are carefully customized to meet your requirements, ensuring optimal purification without wasting electricity. By investing in our energy-efficient air purifier in Buckeye, AZ, you not only enhance the air quality in your Buckeye home or business but also contribute to a greener environment.
Make a smart investment in your indoor air quality. Get in touch with 1st Choice Mechanical today.
Experience Outstanding Customer Service and Support from Our Expert Team
At 1st Choice Mechanical, we take pride in our exceptional customer service. With over 20 years of experience serving the Buckeye community, we have built a solid reputation for delivering reliable HVAC solutions. Our expert team of air purifier technicians is fully licensed, bonded, and insured, ensuring that your air purifier installation is carried out with precision and care.
We understand that every home and business has unique air purification needs. That's why our team works closely with you to customize air purifier solutions tailored to your specific requirements. From selecting the suitable air purifier model to installation and ongoing maintenance, we are with you every step of the way.
Our commitment to customer satisfaction is unwavering. We're proud of our five-star rating and dedicated to offering a 100% customer satisfaction guarantee. When you choose 1st Choice Mechanical, you can rest assured that you receive the highest service and support.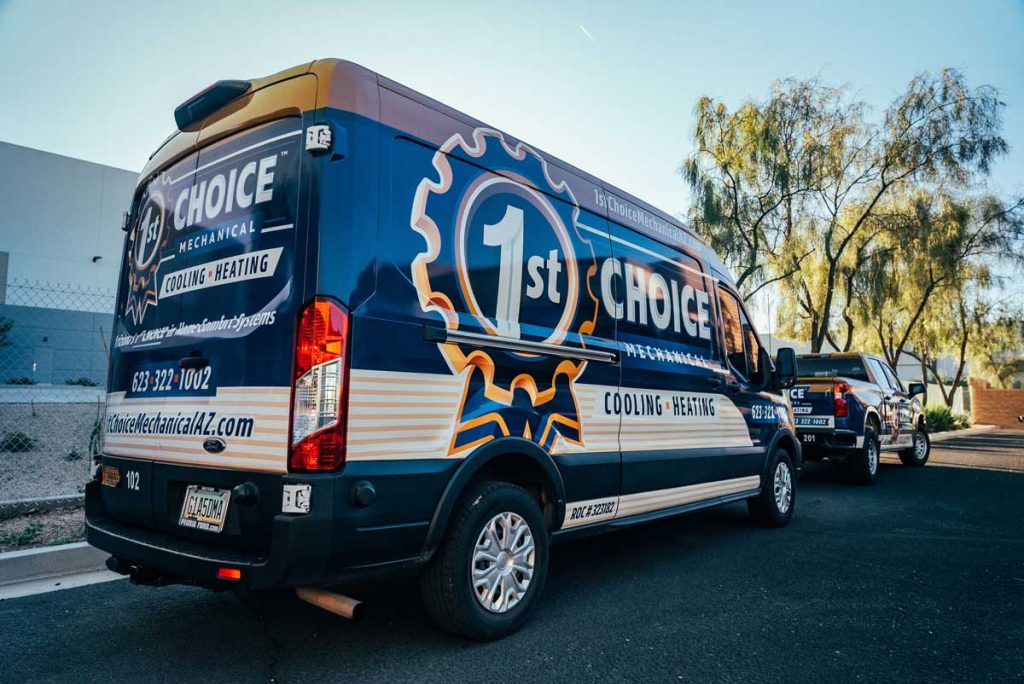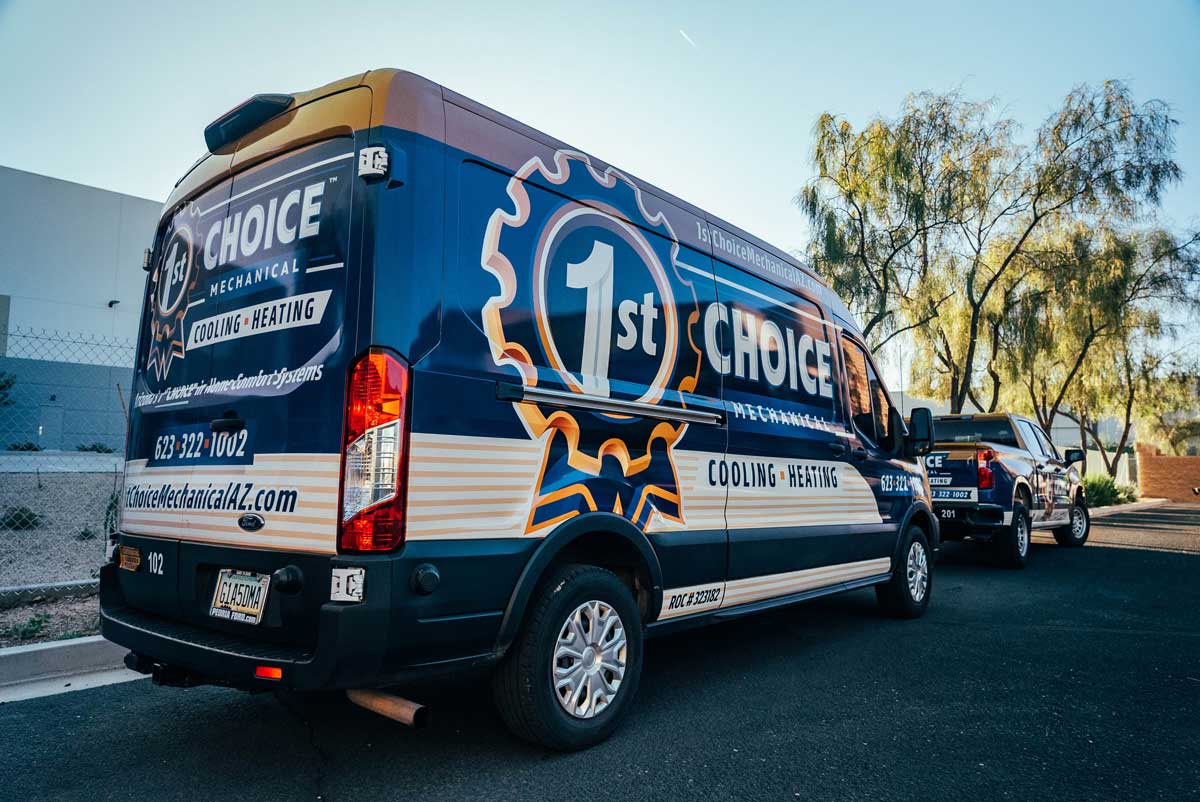 Take the First Step Towards Cleaner Air: Schedule a Consultation Now
Don't wait any longer to improve the air quality in your home or business. Take the first step towards cleaner, healthier air by scheduling a consultation with 1st Choice Mechanical. Our team will assess your indoor air quality needs, recommend the most suitable solution air purifier in Buckeye, AZ, and provide you with a detailed estimate.
We offer convenient 24/7 service, ensuring we are available whenever you need us. Additionally, we provide financing options through JB Financing and Service Financing, making investing in cleaner air easier without breaking the bank.
Please check out our special offers, designed to benefit you and make your air purifier installation or any other indoor air quality services even more affordable.