Air Conditioning Service In Phoenix, AZ
Air Conditioning Service In Phoenix, AZ, And Surrounding Areas
If you are experiencing problems with your AC unit or if it's been a while since you had a professional tune-up, now is the time to call 1st Choice Mechanical for air conditioning service in Phoenix, AZ, and the surrounding areas.
Our professionals are highly trained and arrive at every job with the knowledge and experience needed to assess and fix any problems your air conditioning system might have. We are dedicated to offering excellent customer service while keeping our prices competitive so everyone can access quality air conditioning services. Call us today to book an appointment.
Simply fill out the form below and a member of our team will respond to you as soon as possible.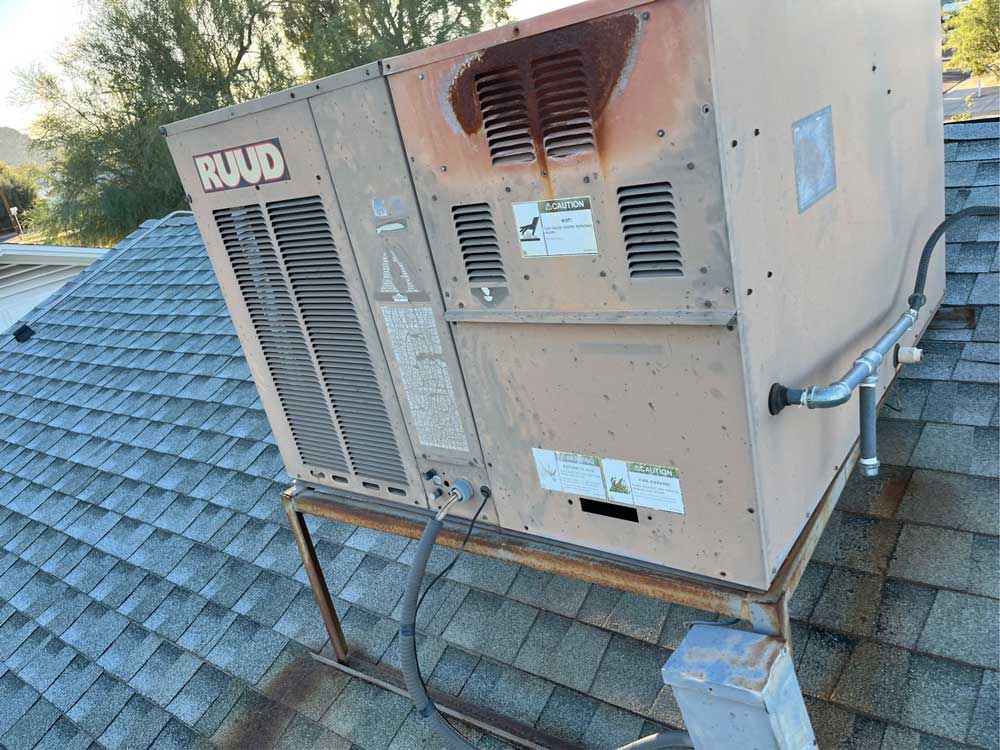 Keep Your AC System Running Efficiently With Our AC Service
At 1st Choice Mechanical, we offer comprehensive air conditioning servicing to keep your system running smoothly. We have the expertise to handle a wide range of AC systems and provide the following services:
System Inspection And Cleaning
Our technicians will conduct a thorough inspection of your air conditioning system, checking for any signs of wear, leaks, or performance issues. We'll clean the condenser, evaporator, and other components to remove dust and debris that can hinder performance.
Filter Replacement
Clean and efficient air filters are essential for optimal cooling and air quality. We'll replace your filters, ensuring that your AC system can effectively remove dust, allergens, and other pollutants from the air.
Refrigerant Level Check And Recharge
Proper refrigerant levels are critical for efficient cooling. Our professionals will check the refrigerant levels and recharge if necessary, ensuring your system operates at peak performance.
Electrical System Inspection
Our technicians will inspect the electrical components of your AC system, including wiring, connections, and controls, to ensure safe and reliable operation.
Thermostat Calibration
Accurate thermostat calibration is essential for maintaining the desired temperature and energy efficiency. We'll calibrate your thermostat to ensure it accurately controls your cooling system.
Preventive Maintenance Plans
To help you stay on top of your air conditioning servicing needs, we offer preventive maintenance plans tailored to your specific requirements. These plans provide regular check-ups, priority service, and additional benefits to keep your system in shape year-round.
Why AC Servicing Matters?
Regular air conditioning servicing is necessary to keep your cooling system in optimal condition and avoid unexpected malfunctions. Here are a few reasons why air conditioning servicing matters:
Enhanced Energy Efficiency.
Improved Indoor Air Quality.
Reliable Performance.
If you are in Phoenix, AZ, and the surrounding areas and want to learn more about how 1st Choice Mechanical can help with your air conditioning service needs, call us today. Our specialists are always available to answer any questions and provide reliable AC services.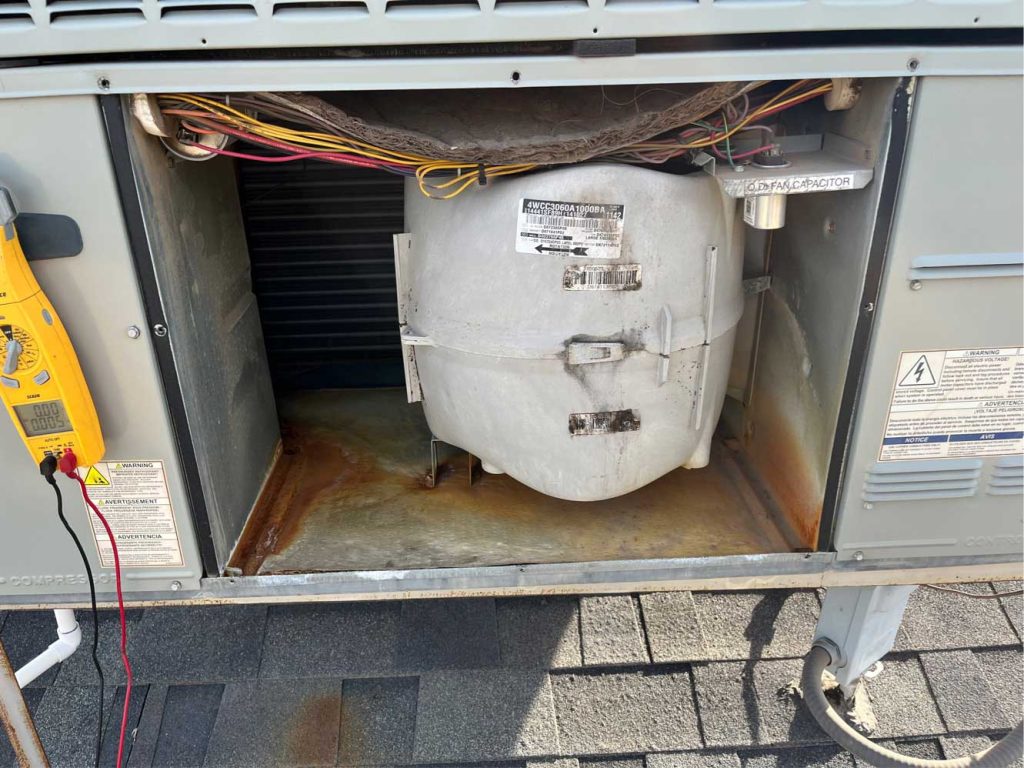 How Often Do You Need AC Servicing?
To keep your air conditioning system running efficiently and reliably, it is recommended that you get an annual tune-up. A professional air conditioning service in Phoenix, AZ, will help detect potential problems so they can be addressed before they become significant problems. Additionally, regular servicing can help reduce your cooling costs by ensuring your system operates as efficiently as possible.
Utmost Customer Satisfaction Guaranteed
No matter what type of AC system you have, 1st Choice Mechanical is here to help. Our experts are certified professionals who use advanced tools and techniques to ensure quality workmanship. We guarantee the utmost customer satisfaction with our service, and we won't rest until you are 100% happy with the results.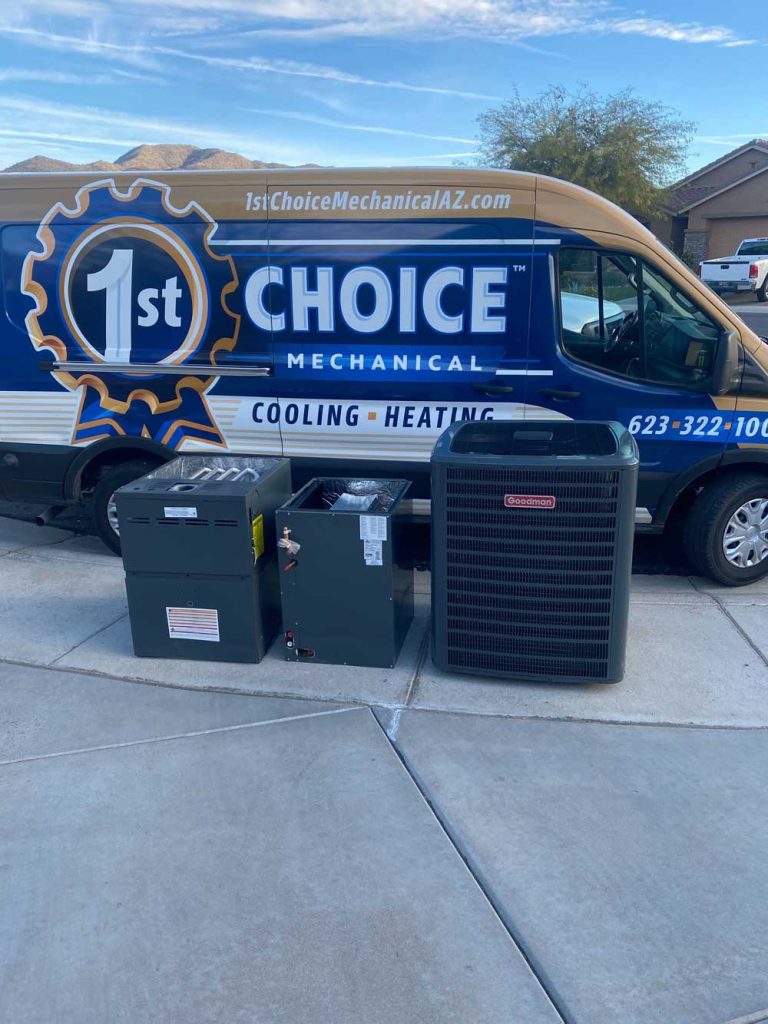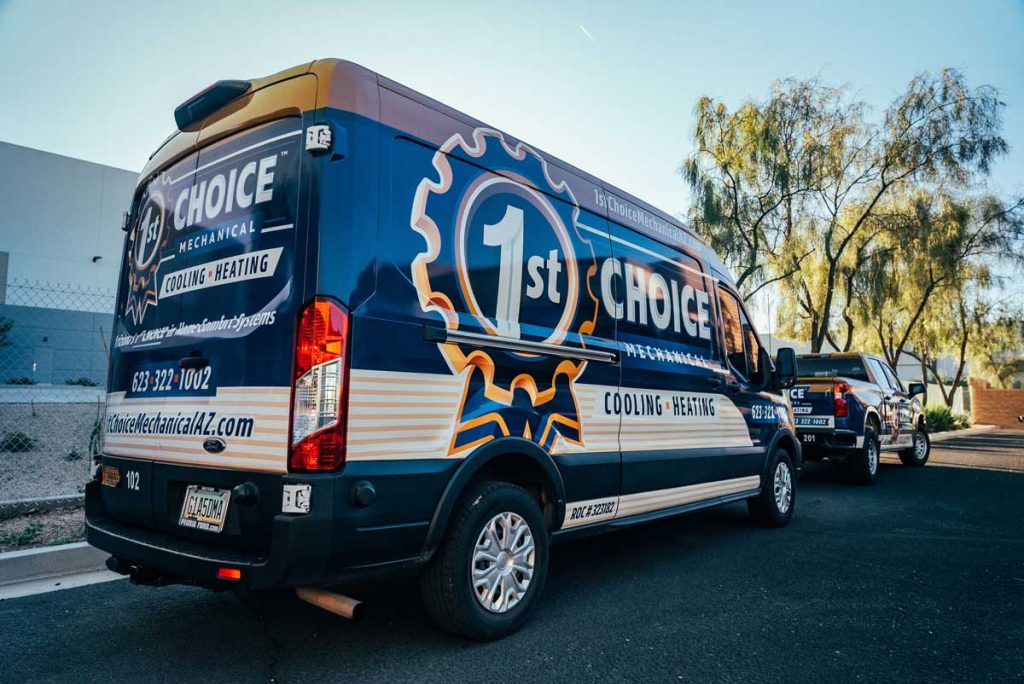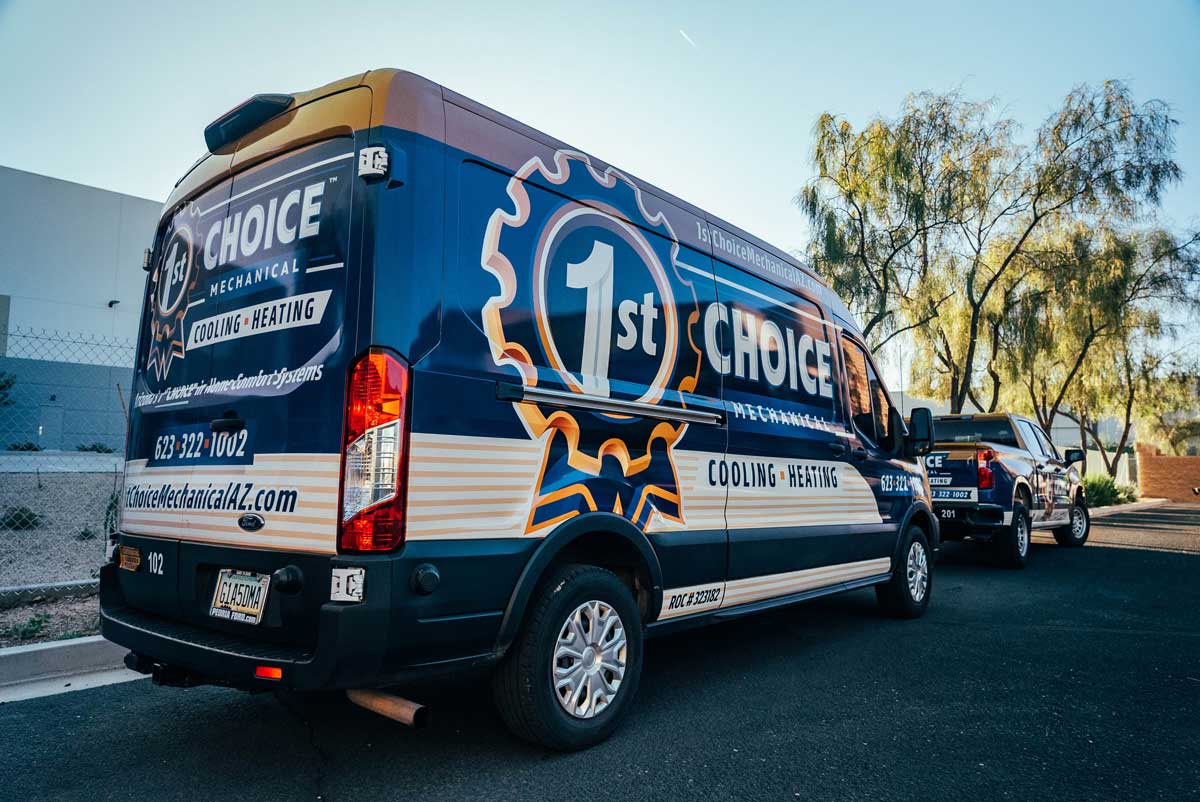 Rely On Us For Your AC Needs
Ensure the longevity and performance of your air conditioning system with professional air conditioning service in Phoenix, AZ, provided by 1st Choice Mechanical. Our team is ready to assist you and provide the highest level of service to keep you cool and comfortable. We also offer emergency service when the heat becomes too much and you want help ASAP! Call us day or night, no matter what time, and we will be there as soon as possible.
Contact Us Today For Air Conditioning Service In Phoenix, AZ, And Surrounding Areas