HVAC Service In Peoria, AZ
HVAC Service In Peoria, AZ, And Surrounding Areas
When it comes to the comfort of your home or office, having a reliable HVAC system is crucial. One name that stands out for top-notch HVAC service in Peoria, AZ, is 1st Choice Mechanical. With years of experience and a team of highly skilled technicians, we are committed to keeping your heater and air conditioner unit running smoothly throughout the year. We've got you covered whether you need installation, repairs, or maintenance. Schedule your service now to learn why we are the preferred choice for residents and businesses in Peoria when it comes to HVAC service.
Keep Your HVAC System Running Smoothly All-Year-Round
At 1st Choice Mechanical, we prioritize the longevity and performance of your HVAC system. Our skilled technicians are trained to perform thorough inspections and maintenance to keep your system running optimally. From cleaning air filters and checking electrical connections to outdoor units and optimizing system performance, we leave no stone unturned in ensuring the optimal functioning of your heating and cooling equipment. By regularly maintaining your system, you can avoid unexpected breakdowns and maximize energy efficiency of your HVAC unit.
Simply fill out the form below and a member of our team will respond to you as soon as possible.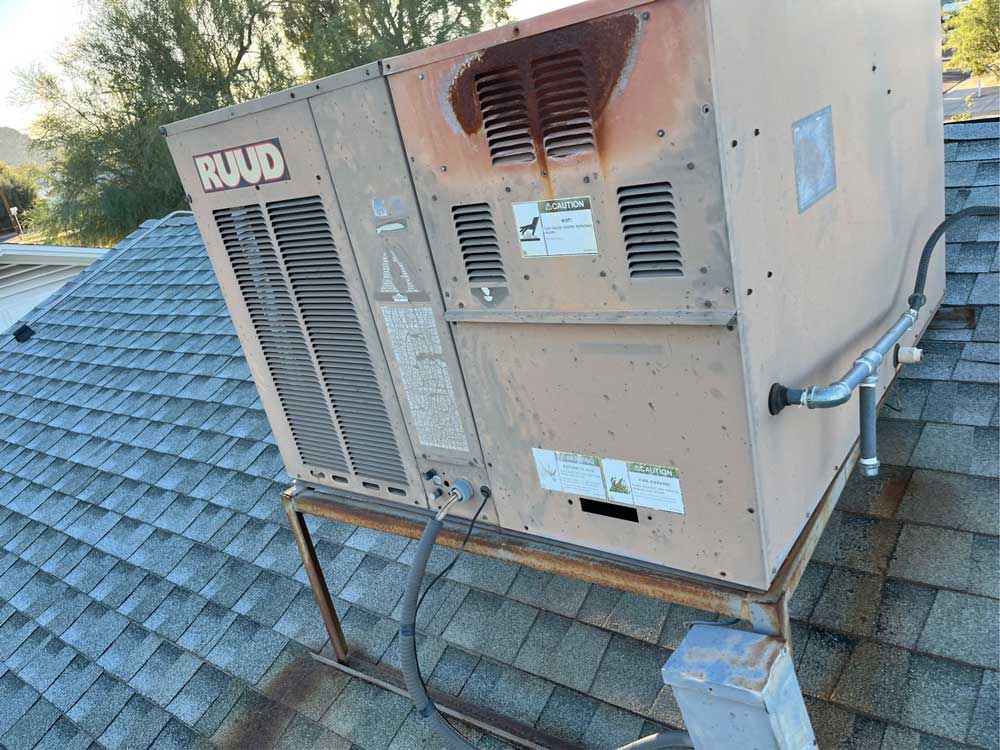 Stay Ahead of HVAC Issues with Our Comprehensive Peoria HVAC Servicing
Regular HVAC servicing is essential to catch potential problems before they escalate. At 1st Choice Mechanical, we provide comprehensive HVAC servicing to help you stay ahead of any issues that may arise. Our services include:
System Inspections: Our experienced technicians will thoroughly inspect your HVAC system to identify any underlying problems or areas of concern.
Component Cleaning: We will clean the various components of your heating and AC system, including coils, fans, and vents, to remove dirt and debris that can hinder performance.
Duct Cleaning: Our team will thoroughly clean your air ducts, eliminating dust, mold, and allergens that can accumulate and compromise indoor air quality.
Electrical and Mechanical Checks: We will perform thorough electrical and mechanical checks to ensure all system components function correctly.
Refrigerant Level Check: Our technicians will assess and adjust the refrigerant levels in your system, ensuring optimal cooling efficiency.
With our comprehensive HVAC service in Peoria, AZ, you can have peace of mind knowing that your system is in expert hands. Don't wait for a breakdown or costly repairs—schedule your HVAC servicing with 1st Choice Mechanical today.
Prevent Costly Repairs and Improve Your HVAC Efficiency
Regular HVAC servicing not only helps prevent system breakdowns but also improves the overall efficiency of your HVAC system. Here's how we can help:
Energy Savings: Our skilled technicians will optimize your system's performance, ensuring it operates efficiently. This can lead to energy savings and decreased utility bills.
Optimally Running Unit: By addressing minor issues early on and providing proper maintenance, we can help your HVAC system to run optimally for many years, saving you money on premature replacements.
Cost-effective Solutions: We believe in providing cost-effective HVAC solutions for our customers. We will recommend the most efficient and affordable repair options if we detect any potential issues during servicing.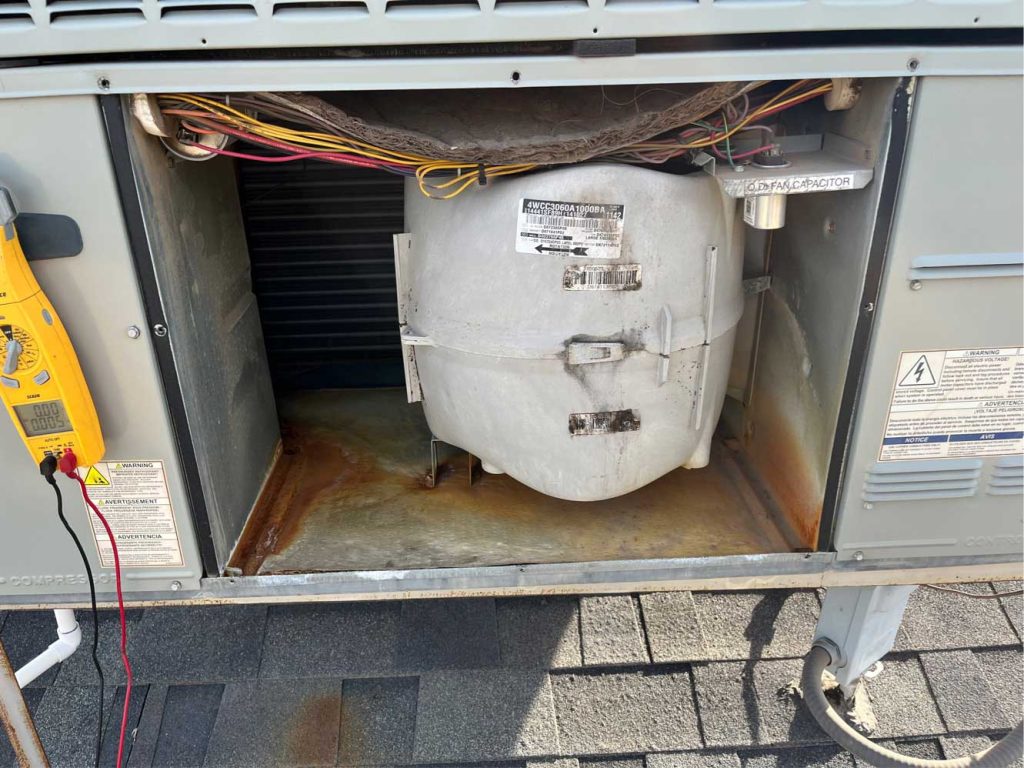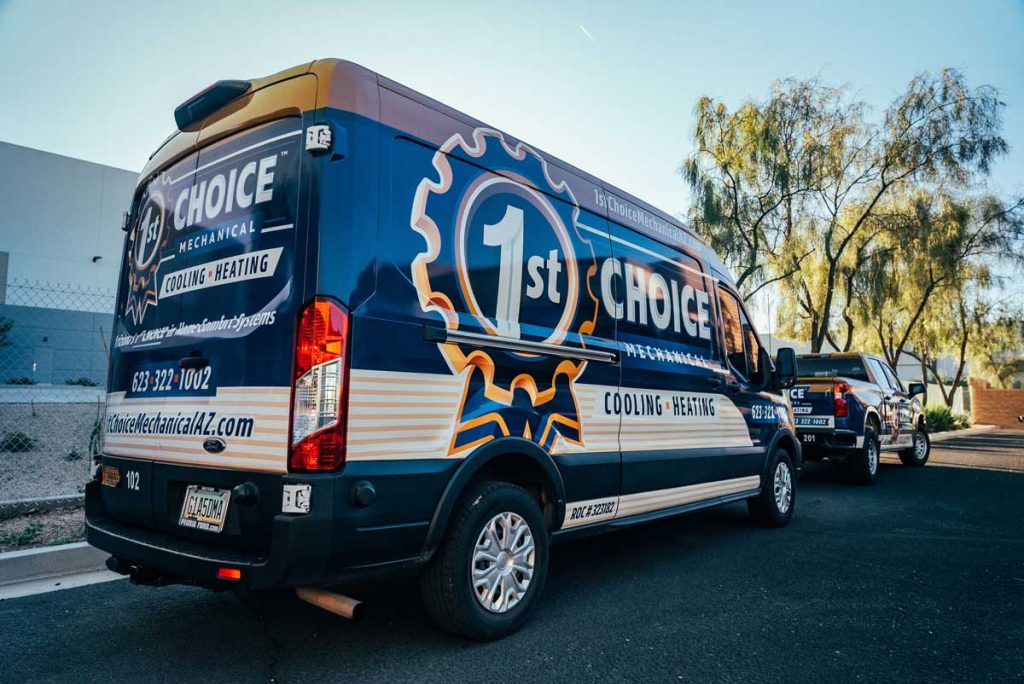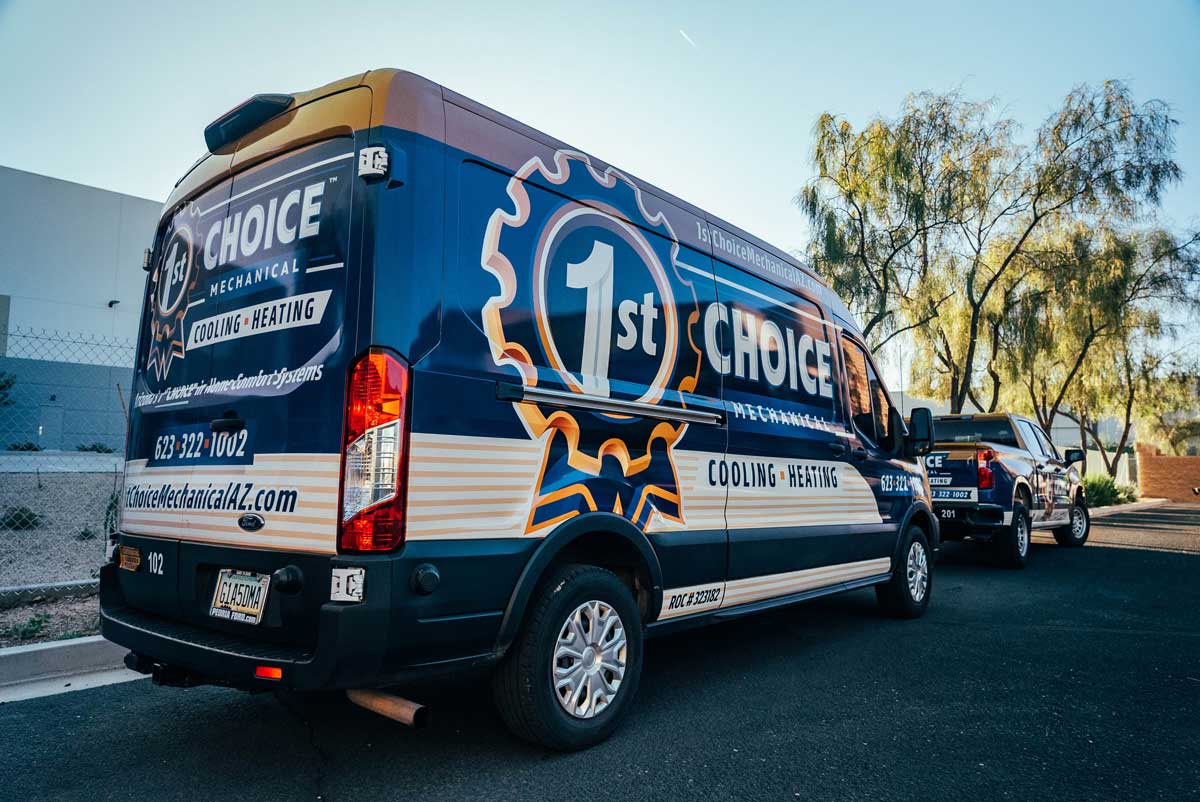 Don't Let a Faulty HVAC System Ruin Your Day: Schedule Servicing Now
Take control of the performance and longevity of your HVAC system. Don't wait until it breaks down or starts underperforming. Be proactive and ensure your system remains in excellent condition by scheduling regular servicing with 1st Choice Mechanical. Our dedicated technicians in Arizona will go above and beyond to address any issues, optimize your system's performance, and leave you with peace of mind. Experience the numerous benefits of a well-maintained HVAC system by entrusting your servicing needs to us. Take the first step towards uninterrupted comfort and efficiency by contacting 1st Choice Mechanical today.
Contact us today to schedule your HVAC service or to learn more about our comprehensive HVAC solutions. Trust 1st Choice Mechanical as your preferred HVAC service provider in Peoria, AZ, and the surrounding areas. Your comfort and satisfaction are our top priorities.
Contact Us Today For HVAC Service In Peoria, AZ, And Surrounding Areas