HVAC Installation In Surprise, AZ
HVAC Installation In Surprise, AZ, And Surrounding Areas
Are you tired of struggling with an inefficient or unreliable HVAC system? It's time to upgrade to a new HVAC installation from 1st Choice Mechanical! Our experienced team, top-quality equipment, comprehensive process, and affordable pricing make us the premier choice for HVAC installation in Surprise, AZ.
Trust the experts at 1st Choice Mechanical to provide top-quality HVAC installation services. Contact us today to schedule an appointment!
Simply fill out the form below and a member of our team will respond to you as soon as possible.
Expert Technicians and Top-Quality Equipment: The Perfect Combination for Your HVAC Installation
At 1st Choice Mechanical, we understand the importance of having highly skilled technicians and top-quality equipment for a successful HVAC installation. That's why we take pride in our team of experts who are fully licensed, bonded, and insured. With more than 20 years of experience in the industry, our technicians have the knowledge and expertise to handle any HVAC installation project with precision and professionalism.
Using the best equipment is crucial to delivering exceptional results. That's why we only work with trusted brands and cutting-edge technology to ensure the longevity and efficiency of your HVAC system. Our commitment to excellence in personnel and equipment guarantees that your HVAC installation will be done right the first time.
Our Comprehensive HVAC Installation Process: Ensuring Comfort and Efficiency
Regarding HVAC installation in Surprise. AZ, we believe in a comprehensive approach that prioritizes your comfort and energy efficiency. Our process begins with thoroughly assessing your property, considering factors such as square footage, insulation, and specific heating and cooling needs. This allows us to design a customized HVAC system tailored to your requirements.
Once the design is finalized, our skilled technicians will install the system with precision and attention to detail. We pay close attention to every aspect, from proper ductwork installation to efficient equipment placement. Our goal is to optimize airflow, minimize energy loss, and ensure that your HVAC system operates at its peak performance.
After the installation is complete, we conduct rigorous testing to verify the functionality and efficiency of your new HVAC system. We want to make sure that it not only meets your expectations but also exceeds industry standards. Our commitment to excellence means we won't leave until you are completely satisfied with your new HVAC installation.
Experience the comfort and efficiency of a professionally installed HVAC system.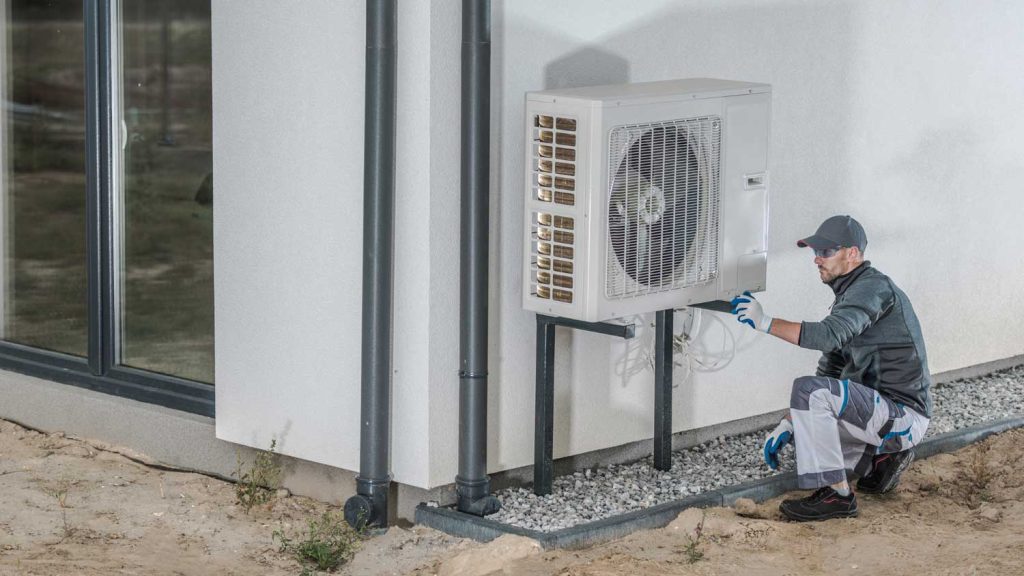 Affordable Pricing and Flexible Financing Options for Your HVAC Project
We understand that HVAC installation is an investment, and we strive to make it as affordable as possible for our customers in Surprise, AZ. At 1st Choice Mechanical, we offer competitive pricing without compromising the quality of our products or services. Everyone deserves a comfortable living or working environment, and we are committed to providing cost-effective solutions.
We offer flexible financing options through trusted partners such as JB Financing and Service Financing to further assist our customers. Our financing programs are designed to accommodate your budget and allow you to enjoy the benefits of a new HVAC system without any financial burden. We will work with you to find the best financing option that suits your needs.
Don't compromise on your comfort due to budget constraints. Contact 1st Choice Mechanical today to learn more about our affordable pricing and flexible financing options!
Ready for a Comfortable Home? Schedule Your HVAC Installation Today!
At 1st Choice Mechanical, we ensure you have a comfortable, energy-efficient home or business in Surprise, AZ. Our commitment to customer satisfaction is reflected in our five-star rating, and we stand behind our work with a 100% customer satisfaction guarantee.
Please stay connected with us through social media platforms such as Facebook, Instagram, and YouTube, where we regularly share HVAC updates, tips, and promotions. Be sure to check out our special offers, designed to add value and benefits.