HVAC Installation In Peoria, AZ
HVAC Installation In Peoria, AZ, And Surrounding Areas
Are you exhausted from paying high energy bills while dealing with inconsistent temperature control in your home or office? Look no further than 1st Choice Mechanical for all your needs HVAC installation in Peoria, AZ, and the surrounding areas. As a leading HVAC company, we understand the importance of a reliable and efficient heating, ventilation, and air conditioning system in creating a comfortable living or working space. With our top-notch products and unmatched quality, we are committed to delivering the highest comfort and energy efficiency.
Innovative and Reliable Products from Industry-Leading Brands
We understand that the key to a successful HVAC installation is using high-quality products from trusted brands. That's why we partner with industry-leading manufacturers known for their innovative and reliable heating and cooling systems. Whether you need a new air conditioning, heater, heat pump, or ventilation system, we have a wide selection of top-notch products. Our team of HVAC experts will guide you in selecting the most suitable equipment for your property, ensuring long-lasting performance, energy efficiency, and exceptional reliability.
Simply fill out the form below and a member of our team will respond to you as soon as possible.
Reduce Your Carbon Footprint and Utility Bills while Enjoying Consistent Temperature Control
At 1st Choice Mechanical, we believe in the power of energy-efficient HVAC systems to reduce your carbon footprint and save money on your energy bills. Our expert technicians are skilled in installing cutting-edge equipment that maximizes energy efficiency without compromising performance. Upgrading your outdated system or installing a new one allows you to enjoy consistent temperature control throughout your property, ensuring a comfortable environment year-round. Our installation services are designed to optimize your system's efficiency, helping you lower your energy consumption and environmental impact while enjoying enhanced comfort.
Customized HVAC Solutions to Meet Your Specific Needs and Budget
We understand that every property and customer has unique requirements, so we offer customized HVAC installation solutions tailored to your needs and budget. Our experienced technicians will comprehensively assess your property, considering factors such as size, layout, insulation, and usage patterns. Based on this analysis, we recommend the most suitable system that maximizes energy efficiency, meets your comfort preferences, and aligns with your budgetary constraints. Our goal is to provide you with a personalized solution that delivers optimal performance and long-term value.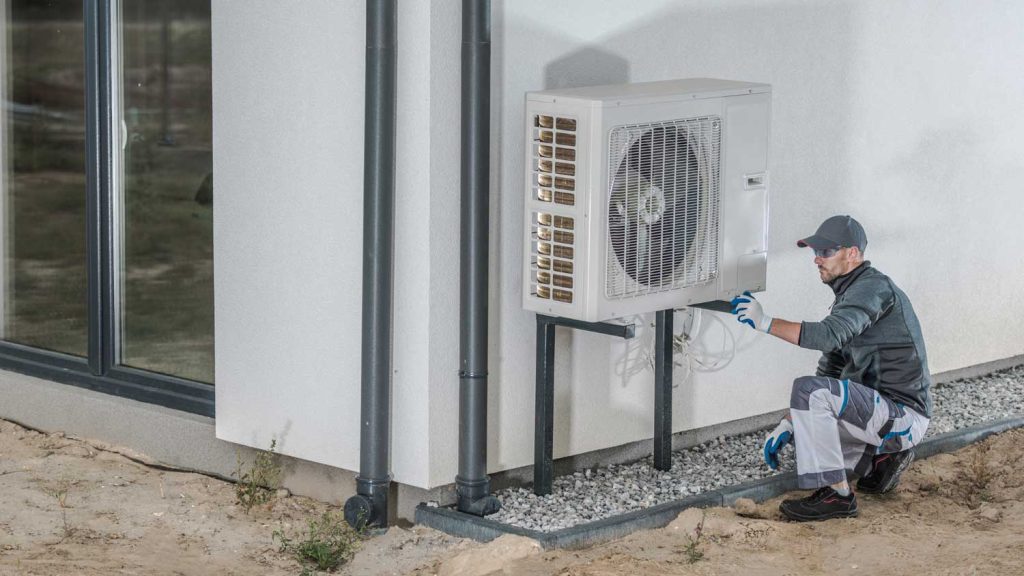 Experience Unmatched Comfort with 1st Choice Mechanical's HVAC Installation
When you choose 1st Choice Mechanical for your HVAC installation, you can expect unparalleled comfort. Our highly skilled technicians have years of experience in the industry and possess the expertise to handle installations of all sizes and complexities. We prioritize meticulous attention to detail to ensure every component is installed correctly, from the ductwork to the thermostat. Our commitment to quality craftsmanship guarantees that your HVAC system will operate smoothly and efficiently, providing you with the utmost comfort for years. Experience the difference our HVAC installation in Peoria, AZ, can make in enhancing your indoor environment.
Contact Us for a Hassle-Free Installation Process
At 1st Choice Mechanical, we understand that HVAC installation can be a significant investment, and we strive to make the process as hassle-free as possible. Our friendly and knowledgeable team is here to guide you through every step, from selecting the right system to completing the installation with precision. We will address your concerns, ensuring you understand the installation process and its benefits clearly. Our transparent pricing and commitment to excellent customer service have earned us a reputation as a trusted provider HVAC installation in Peoria, AZ, and the surrounding areas.
Don't let uncomfortable temperatures and high energy bills disrupt your daily life. Contact 1st Choice Mechanical today for a professional and reliable HVAC installation that will transform your living or working space. Trust our expertise to deliver unmatched comfort and peace of mind. Take the first step towards a more comfortable and cost-effective environment by reaching out to us today. Your satisfaction is our top priority, and we look forward to serving you!
Contact Us Today For HVAC Installation In Peoria, AZ, And Surrounding Areas