HVAC Company In Surprise, AZ
HVAC Company In Surprise, AZ, And Surrounding Areas
1st Choice Mechanical is the premier HVAC company serving Surprise, AZ, and the surrounding areas. Our commitment to excellence, reliability, and customer satisfaction sets us apart as the leading HVAC service provider in the region. Whether you need repairs and maintenance for your existing system or a full-replacement installation, our experienced technicians have the skills and tools to do the job right.
Simply fill out the form below and a member of our team will respond to you as soon as possible.
Reliability At Its Core: The Essential Qualities of a Trustworthy HVAC Company
When you select an HVAC company, reliability should be at the forefront of your decision-making process. At 1st Choice Mechanical, we understand the importance of being a trusted partner for all your heating and cooling needs. The essential qualities of a trustworthy HVAC company include the following:
Expert Technicians: A reliable HVAC company must have experienced technicians who are knowledgeable and well-trained to correctly diagnose the problem and provide a lasting repair solution. Our team comprises highly skilled and certified HVAC technicians with over 20 years of experience in the industry.
Access to Quality Parts: A reliable HVAC company must have access to quality parts and products to provide a lasting repair solution and ensure your comfort. We partner with trusted suppliers providing genuine parts for all our repairs and maintenance services, ensuring your system's best possible performance.
Exceptional Customer Service: A reliable HVAC company must also provide exceptional customer service to ensure a positive experience for clients. We strive to exceed our customers' expectations by offering friendly, courteous service and timely response times.
Emergency Services: A reliable HVAC company should provide emergency services when necessary. At 1st Choice Mechanical, we are available 24/7 to respond to any urgent needs you may have and provide swift repair solutions.
For all your heating and cooling needs, trust the professionals at 1st Choice Mechanical. We are the best HVAC company in Surprise, AZ, and the surrounding areas. Call us now to learn more about our services and schedule an appointment.
Our Comprehensive HVAC Services for Your Comfort
At 1st Choice Mechanical, we offer a wide range of HVAC services tailored to meet your unique needs that include the following:
HVAC Installation: We specialize in installing heating and cooling systems that are energy-efficient and designed to optimize your indoor comfort. Our technicians will guide you in selecting the right equipment for your space and ensure a seamless installation process.
HVAC Repairs: If your HVAC system is experiencing issues, our skilled technicians are here to diagnose and repair the problem efficiently. We have the expertise to handle all repairs, from minor fixes to complex issues, restoring your system's functionality in no time.
HVAC Maintenance: Regular maintenance is vital to keep your HVAC system running smoothly and prevent costly breakdowns. Our comprehensive maintenance services include thorough inspections, cleaning, and tune-ups to ensure your system operates at peak performance and energy efficiency.
Indoor Air Quality: We understand the importance of clean and healthy indoor air, and our team can help improve your indoor air quality through services such as air duct cleaning, filter replacement, and the installation of air purifiers and humidifiers.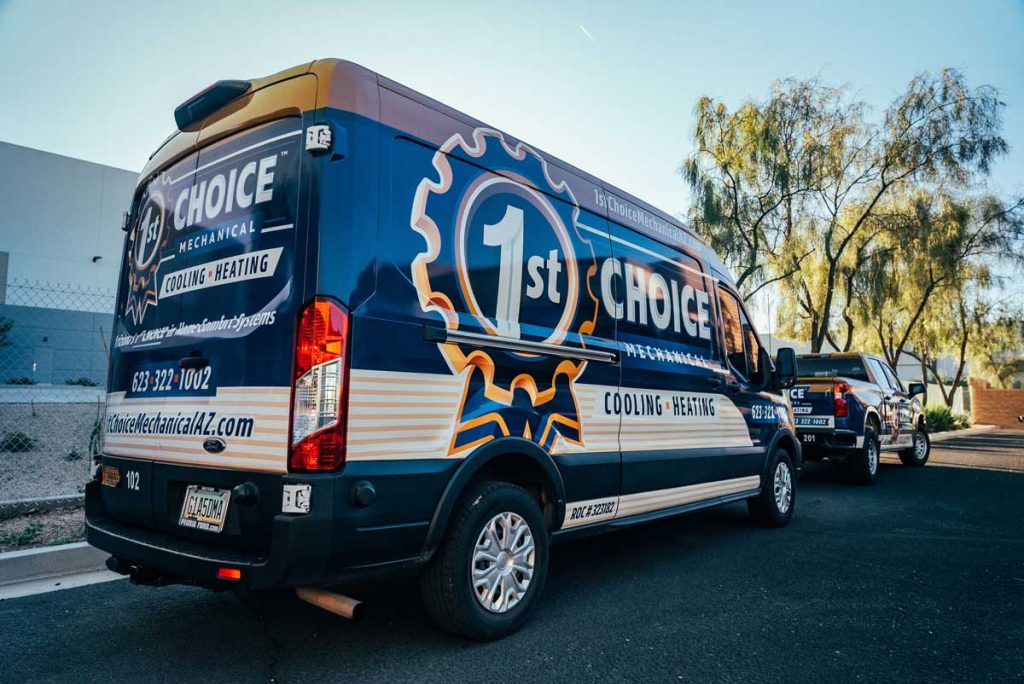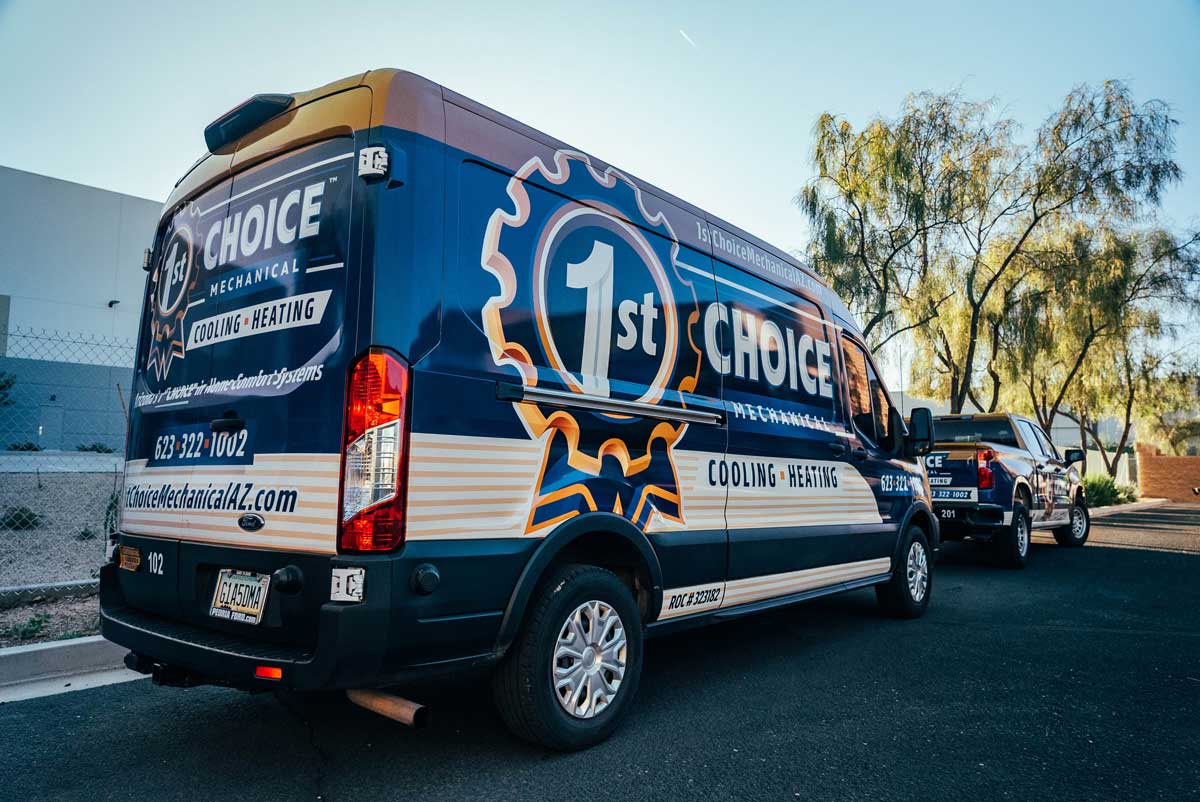 1st Choice Mechanical: Your Partner in Efficiency, Reliability, and Excellence
When you choose 1st Choice Mechanical as your HVAC company in Surprise, AZ, and the surrounding areas, you're not just getting a service provider – you're gaining a partner committed to your comfort and satisfaction. We offer a level of service that goes above and beyond, ensuring that your HVAC system operates efficiently, reliably, and economically. Give us a call now and experience the difference between working with a trusted HVAC company like us that prioritizes your comfort and provides excellent services.
Contact Us Today For HVAC Company In Surprise, AZ, And Surrounding Areas