Dryer Vent Cleaning In Buckeye, AZ
Dryer Vent Cleaning In Buckeye, AZ, And Surrounding Areas
Are you tired of dealing with a poorly functioning dryer that takes forever to dry your clothes? Is your laundry room constantly filled with lint and dust? If so, it's time to call in the experts at 1st Choice Mechanical for professional dryer vent cleaning in Buckeye, AZ, and the surrounding areas.
The Importance of Dryer Vent Cleaning
Neglecting regular dryer vent cleaning can lead to a range of issues and over time, lint, debris, and other particles accumulate in the vent, causing reduced airflow and increased drying time. This not only puts a strain on your dryer, but it can also pose a significant fire hazard. By investing in professional dryer vent cleaning, you can mitigate these risks and ensure the optimal performance and safety of your dryer.
Simply fill out the form below and a member of our team will respond to you as soon as possible.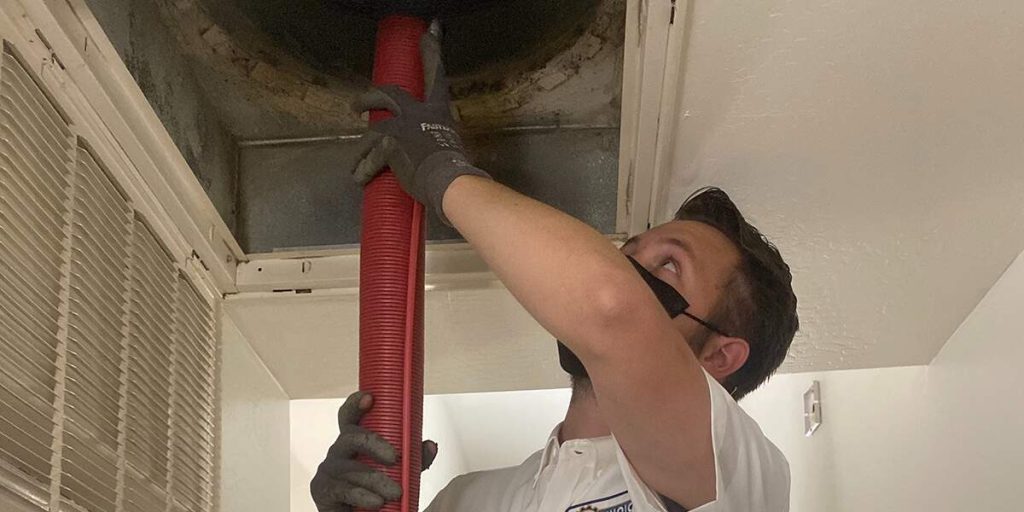 Comprehensive Dryer Vent Cleaning Process
When you choose us for your dryer vent cleaning needs, we follow a comprehensive process to ensure a meticulous and thorough cleaning:
Inspection: Our technicians begin by inspecting your dryer vent system to assess its condition and identify any potential issues. This step allows us to tailor our cleaning approach to your specific requirements.
Removal of Debris: Using specialized tools and equipment, we remove accumulated lint, dust, and debris from the dryer vent. We pay close attention to every section of the vent, including bends and turns, to ensure a complete cleaning.
Clearing Blockages: If we encounter any blockages or obstructions during the cleaning process, we take prompt action to clear them. This step restores proper airflow and prevents potential fire hazards.
Final Inspection: Once the cleaning is complete, we perform a final inspection to ensure that the dryer vent is clean, free from any debris, and functioning optimally.
Benefits of Professional Dryer Vent Cleaning
By choosing us for dryer vent cleaning in Buckeye, AZ, you can enjoy a range of benefits:
Improved Dryer Performance: A clean dryer vent allows for efficient airflow, resulting in faster drying times and reduced energy consumption. You'll save both time and money on utility bills.
Fire Prevention: Regular dryer vent cleaning significantly reduces the risk of dryer fires caused by lint buildup. Our professional cleaning services help safeguard your home and protect your loved ones.
Enhanced Indoor Air Quality: Clean dryer vents prevent lint and dust particles from circulating in your home, leading to cleaner and healthier indoor air quality. This is particularly important for individuals with allergies or respiratory conditions.
Maximize Dryer Lifespan: By maintaining a clean dryer vent, you can maximize the lifespan of your dryer. Reduced strain on the appliance's components ensures that it operates smoothly and efficiently for years to come.
At 1st Choice Mechanical, we are committed to providing top-quality dryer vent cleaning in Buckeye, AZ, and the surrounding areas. With our experienced technicians, comprehensive cleaning process, and dedication to customer satisfaction, we are the ideal choice for all your dryer vent cleaning needs.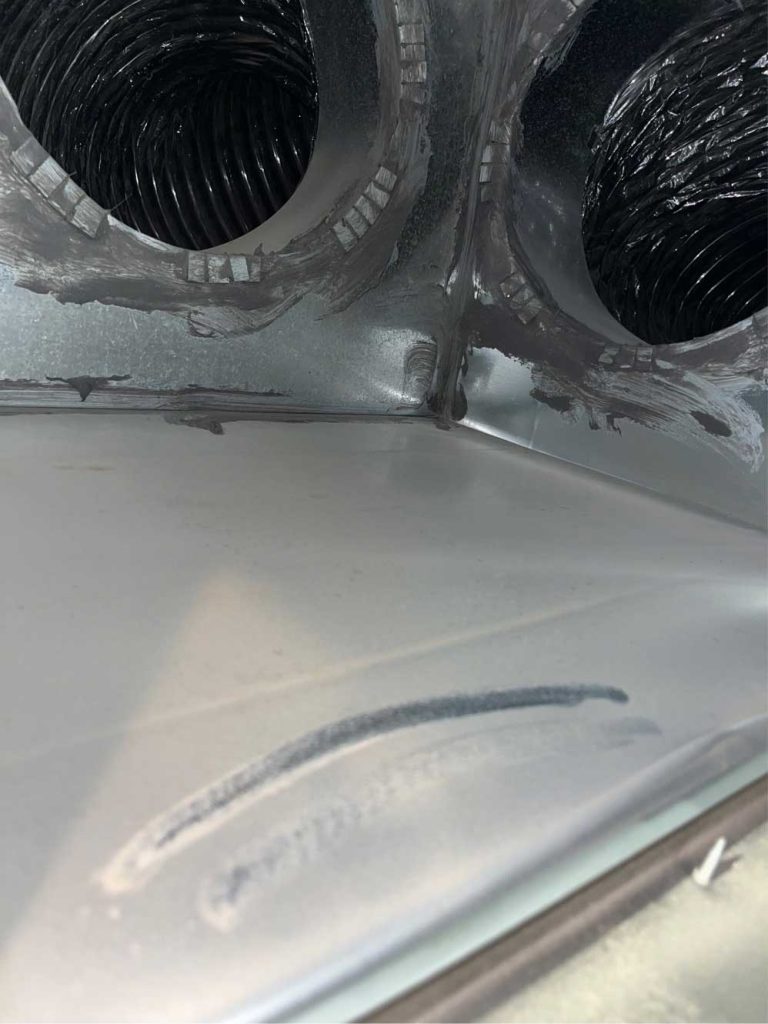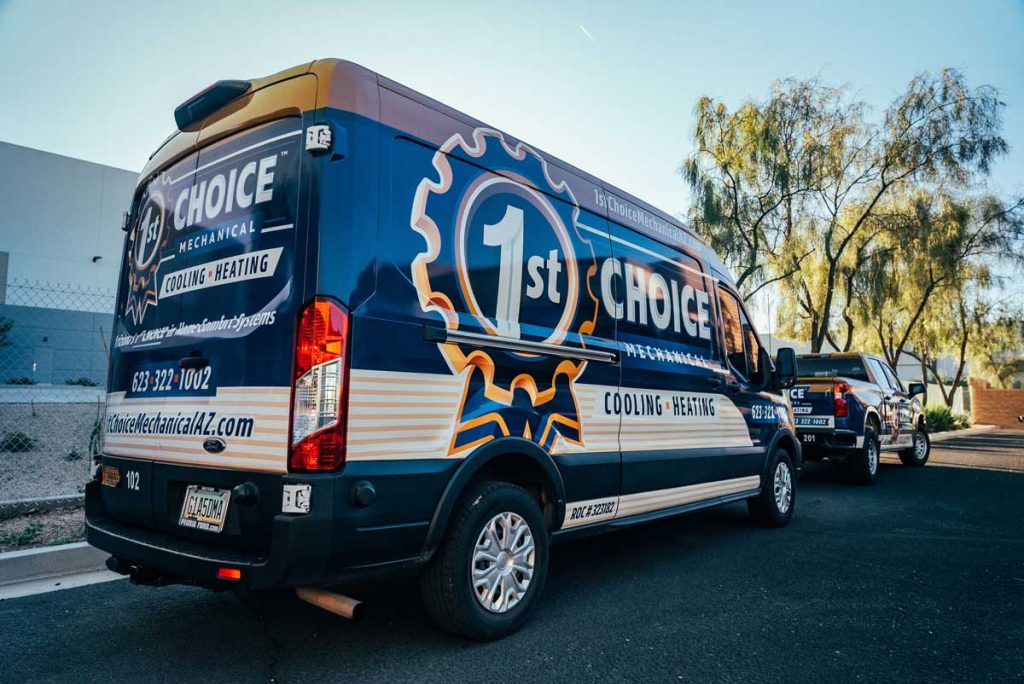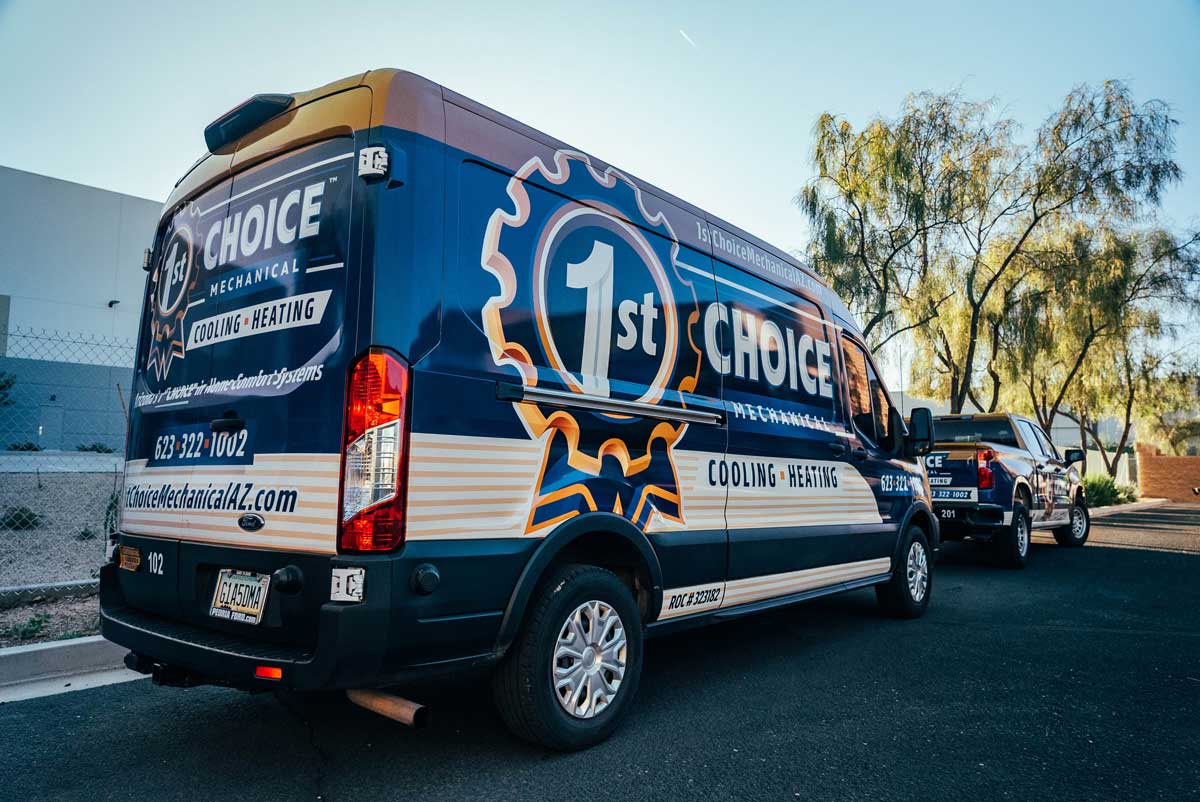 Experienced Professionals at Your Service
At 1st Choice Mechanical, we have a team of skilled and knowledgeable technicians who specialize in dryer vent cleaning in Buckeye, AZ. With years of experience in the industry, our experts understand the complexities of dryer vent systems and are equipped with the tools and expertise to tackle even the toughest cleaning jobs. You can trust us to provide thorough and effective cleaning services that yield exceptional results.
Don't compromise on performance and safety – contact us today to schedule an appointment and experience the difference our professional services can make for your dryer.