Air Conditioning Repair In Scottsdale, AZ
Air Conditioning Repair Services In Scottsdale, AZ, And Surrounding Areas
Is your air conditioner not running as efficiently as it used to? If so, it's time to call the experts for professional AC repair services. 1st Choice Mechanical offers reliable and affordable air conditioning repair in Scottsdale, AZ, and surrounding areas. Our team of highly experienced technicians offers comprehensive solutions to keep your unit running smoothly all year round. We provide fast and efficient repairs for any make or model while providing preventive maintenance tips to help you avoid costly breakdowns.
Get in touch today for quality AC repair services at an unbeatable price!
Simply fill out the form below and a member of our team will respond to you as soon as possible.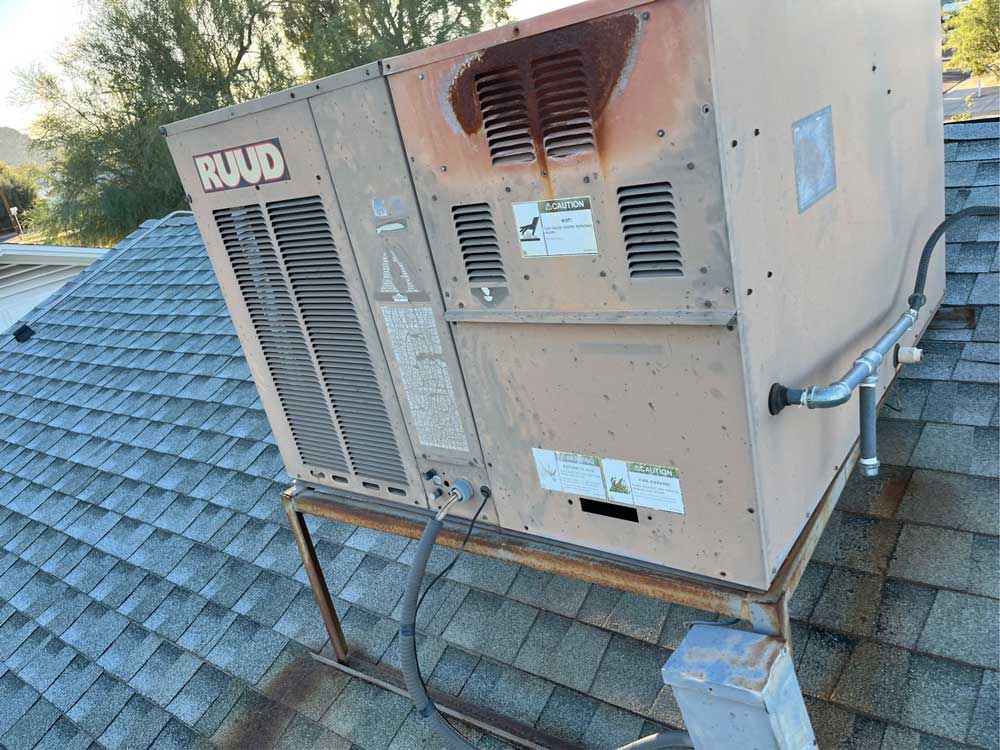 Noticeable Hints Your AC Demands Attention
Your AC may show signs of wear and tear, requiring prompt attention. Some common symptoms include:
Weak Airflow
If you notice that the airflow from vents is weak or inadequate, it could indicate a problem with your system. This could be due to clogged filters, duct leaks, or issues with the blower motor. Our expert can diagnose the issue and provide the necessary repairs.
Warm Air
If your AC blows warm air instead of cool air, it indicates something is amiss. It could be a refrigerant leak, a faulty compressor, or a malfunctioning thermostat. Don't ignore this issue, as it can lead to further damage and discomfort. Call 1st Choice Mechanical for immediate assistance.
Strange Sounds
Unusual sounds from your AC unit, such as grinding, squealing, or rattling noises, should not be ignored. These sounds often indicate loose or worn-out components, which can lead to more significant problems if left unaddressed. Our technicians can identify the source of the noise and provide effective repairs.
Moisture or Leaks
The presence of moisture or leaks around your AC unit is a cause for concern. It may indicate a refrigerant leak or a problem with the condensate drain. These issues can impact the performance and efficiency of your AC system and may even cause water damage to your property. Contact us immediately for professional assistance.
If you notice any of these signs or other irregularities with your air conditioning system, don't wait for the problem to worsen. Call 1st Choice Mechanical to schedule a repair appointment and ensure your AC operates optimally.
Avoid Costly Breakdowns: Why Timely AC Repair is Essential
Regular maintenance and timely repairs can easily extend the life of your AC unit. Not only can they prevent costly breakdowns, but they also ensure that your system continues to operate at peak efficiency. Some benefits of regular air conditioning repair services include the following:
Energy Efficiency
A malfunctioning AC system can consume more energy than necessary, leading to higher utility bills. By addressing repairs promptly, you can maintain the efficiency of your unit, saving you money in the long run.
Prolonged Lifespan
Regular maintenance and timely repairs can maximise the lifespan of your air conditioning system. Ignoring minor issues can result in more significant problems, leading to premature system failure. Investing in repairs now can help you avoid costly replacements in the future.
Improved Indoor Air Quality
A faulty AC system can contribute to poor indoor air quality, exacerbating allergies or respiratory issues. Repairing issues promptly ensure that your AC appropriately filters and circulates clean, fresh air throughout your home.
Enhanced Comfort
Your comfort matters, especially during the scorching Arizona summers. Timely AC repairs can restore optimal cooling performance, ensuring a comfortable living environment for you and your family.
Don't wait for a complete AC breakdown to occur. Contact 1st Choice Mechanical today for fast and affordable air conditioning repair in Scottsdale, AZ, and surrounding areas.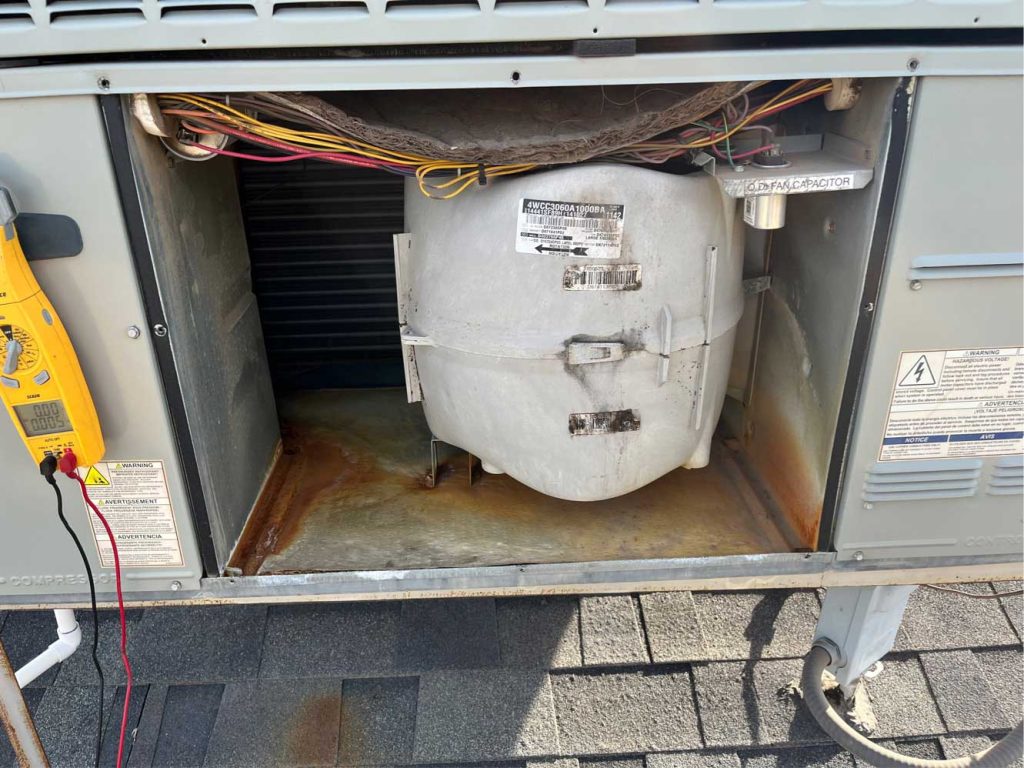 Trust the Pros at 1st Choice Mechanical for Fast and Affordable AC Repairs
At 1st Choice Mechanical, we understand the importance of a reliable air conditioning repair in Scottsdale, AZ, and the surrounding areas. We are dedicated to providing affordable AC repair services, restoring your comfort without breaking the bank. With our prompt response times, transparent pricing, and commitment to customer satisfaction, we are the trusted choice for all your air conditioning repair needs. Don't let a malfunctioning AC disrupt your summer.
Contact us to schedule an appointment. Trust the pros at 1st Choice Mechanical to keep you cool when it matters most